Victoria becomes a Chartered Financial Planner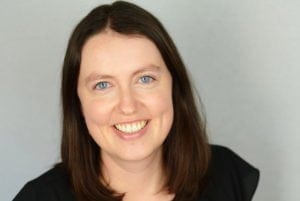 We are delighted to announce that Victoria McNulty has become a Chartered Financial Planner.
Victoria joined our paraplanning team in 2016 and recently completed her exams to obtain the Advanced Diploma in Financial Planning from the Chartered Insurance Institute (CII).
She subsequently submitted an application to the CII for individual Chartered Financial Planner status, which has now been granted.
The concept of Chartered professionalism traces its roots back many centuries, to the years following the Norman invasion in 1066.
And in the 21st century, Chartered is more relevant than ever in terms of winning and securing public trust.
Across the professional landscape, from accountants to civil engineers, and of course through to insurance brokers, insurers, insurance practitioners and financial planners, Chartered status stands proud as an indicator of the highest standards of learning and ethical behavior.
It's the gold standard and we're very proud to now count six Chartered Financial Planners within the Informed Choice team, including Victoria.
Currently more than 23,000 individuals and more than 900 firms have been awarded Chartered status from the CII, with around 5,000 individual Chartered Financial Planners in the UK.
In addition to our individual Chartered Financial Planner titles, Informed Choice holds the corporate title of Chartered Financial Planners.
Our congratulations to Victoria for this fantastic achievement and her contribution to the continued professionalism of our firm.