The Briefing on Tuesday 24th July 2018
In this edition of The Briefing from Informed Choice on Tuesday 24th July 2018– No-deal Brexit, chains in financial trouble, broadband pledge for new homes, blocking foreign takeover deals, and Tesco's discount brand.
Subscribe to The Briefing by email
Enable the Amazon Alexa Flash Briefing Skill
No-deal Brexit
A no deal Brexit would damage British relations with Europe for a generation. That's the latest warning from Jeremy Hunt as he pleaded for Brussels to show more flexibility in negotiations. The new Foreign Secretary used a visit to Berlin to say that while a failure to achieve a Brexit deal would be "challenging" for the UK, it would "thrive" in the long term. Jeremy Hunt warned that relations between the UK and its allies would be severely damaged by a failure to reach an agreement.
Commenting on this issue in Berlin, Hunt said:
Without a real change in approach from the EU negotiators, we do now face a real risk of 'no deal' by accident.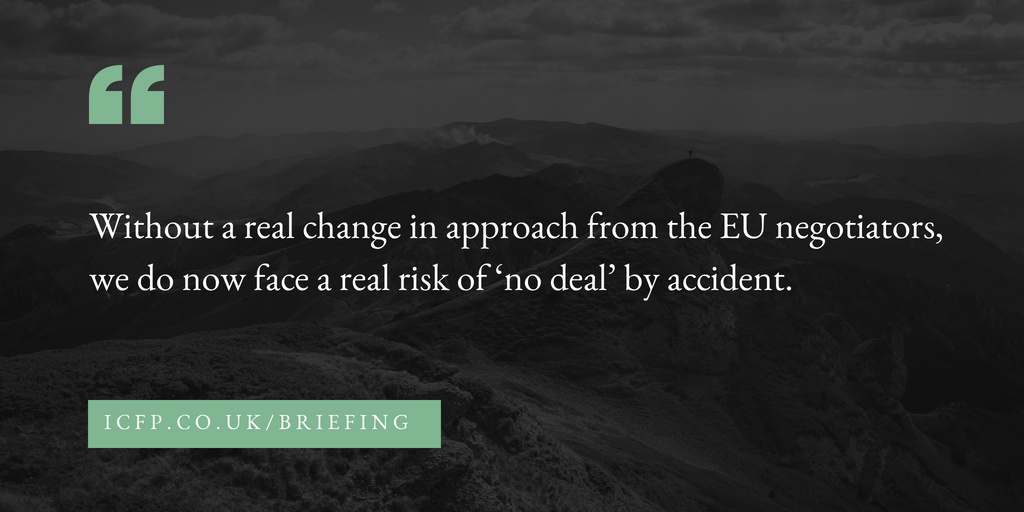 Chains in financial trouble
More than 30,000 High Street retail chains are in financial trouble, according to a new report. A total of 30,574 general retailers are suffering significant financial distress, up 4% on a year ago, according to analysis by consultant Begbies Traynor.
The findings suggest the wave of store closures that has swept through British towns and cities is unlikely to slow, and that more household names may be at risk.
More than 61,000 shops shut in the five years to 2017 and 50,000 retail jobs have been axed this year alone as High Street chains try to save money and come up with fresh tactics.
Julie Palmer of Begbies Traynor said:
The UK High Street has been having a torrid time of late, with growing competition from online rivals, higher staff costs and rising business rates pushing many retailers to the point of no return.
Broadband pledge for new homes
The government has said that full-fibre broadband should be fitted as standard in all new homes.
The proposal comes as part of a new national telecoms strategy drawn up by the Department for Digital, Culture, Media and Sport (DCMS).
Under its targets, all of the UK will have full-fibre broadband coverage by 2033, replacing the copper wire network that currently delivers the service.
It proposes legislation to encourage more private infrastructure investment.
Earlier this month, research was published indicating that the UK has slipped from 31st to 35th place in the global broadband league tables, behind 25 other European countries.
DCMS Secretary Jeremy Wright said:
We want everyone in the UK to benefit from world-class connectivity, no matter where they live, work or travel.
Blocking foreign takeover deals
Government intervention in foreign takeovers of UK firms will massively increase under proposed new powers. According to a report by Sky News, the government expects to review 50 foreign takeovers a year on grounds of national security. In the last two years it has reviewed just one takeover a year.
Previously the government could only review deals where the target company had annual revenues of over £70m. The proposed new legislation would abolish that threshold – entirely and permanently.
It marks a new era in government oversight of corporate activity deemed likely to the threaten national interests.
Tesco's discount brand
Tesco is reported to be rolling out a new discount chain. The chain is expected to be named Jack's after a subsidiary of the supermarket filed to register the name as a trademark.
Over the weekend the Mail on Sunday reported that the new format could roll out to as many as 60 stores, with some of Tesco's currently empty sites in the running. The first could open as soon as September.
Retail commentators have already noted that the rollout of the new concept will be a major development in the struggle between longstanding supermarkets and the German discounters for market share.
Gary Bryant, executive director of strategy at brand consultancy Landor, said it was more likely a reaction to the proposed merger of Sainsbury's and Asda. Bryant said:
The business we expect to struggle most in this new playing field is Tesco. While it has responded well to the entry of the discounters, it will no longer be Britain's number one supermarket after this deal goes through.
Informed Choice provides a regular personal finance and investment news summary, with an updated Flash Briefing for your Alexa enabled device. Search for The Briefing from Informed Choice in your Amazon Alexa app or visit https://www.amazon.co.uk/Informed-Choice-Radio/dp/B074DZZ1MF/ to enable this Flash Briefing.