The Briefing on Monday 23rd April 2018
In this edition of The Briefing from Informed Choice on Monday 23rd April 2018 – forecasting rate rises, Lewis sues Facebook, petrol prices rise, Capita losses, and most treasured possessions.
Subscribe to The Briefing by email
Enable the Amazon Alexa Flash Briefing Skill
Forecasting rate rises
The influential EY Item Club is forecasting two interest rate hikes from the Bank of England in 2018. The forecast comes despite falling market expectations of a May rate rise. Markets are now pricing in a 40% chance of a rate rise in May, falling from 70% recently.
The EY Item Club Spring Forecast predicts two 25 basis interest rate rises from the Bank of England's Monetary Policy Committee this year, following a recent fall-back in price inflation.
According to the report:
Last November, financial markets anticipated one rate hike towards the end of this year, followed by one each in 2018 and 2019. But the minutes of February's meeting saw the MPC indicate, albeit with not complete clarity, that rates would have to rise earlier and faster than the markets believed.

March's MPC meeting saw two of the nine members vote for an immediate hike, and the tone of recent speeches by MPC members has been consistent with traditionally more dovish members preparing the ground for higher rates.

Our forecast for another hike in November is more tentative, particularly if, as we expect, inflation drops back more quickly than the Bank forecasts.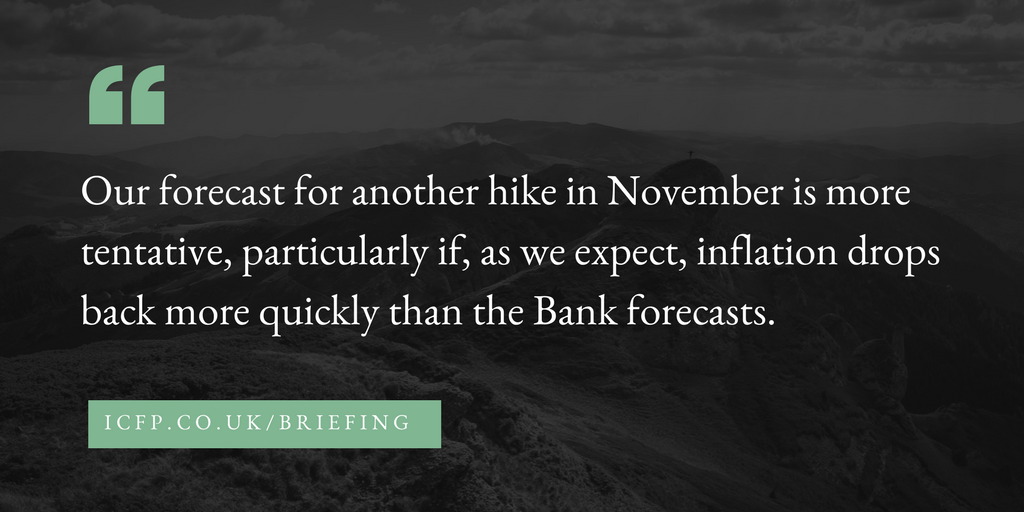 Lewis sues Facebook
Consumer champion Martin Lewis, founder of MoneySavingExpert.com, is suing social media giant Facebook for defamation. The legal action follows claims that Facebook has published dozens for adverts for scam investing adverts featuring his name and image. Lewis is now seeking exemplary damages in the High Court, arguing Facebook failing to prevent or swiftly remove the false advertising which has both tarnished his reputation and lured unwitting victims into costly scams. Any damages won would be donated to charities combating fraud.
Commenting on the legal action, Lewis said:
I get about five messages a day from people saying, 'I've just seen your Bitcoin ad and wanted to check it.' If that is the number who get through to me, how many more must be just taken in?

It is consistent, it is repeated. Other companies such as Outbrain who have run these adverts have taken them down. What is particularly pernicious about Facebook is that it says the onus is on me, so I have spent time and effort and stress repeatedly to have them taken down.

It is facilitating scams on a constant basis in a morally repugnant way. If Mark Zuckerburg wants to be the champion of moral causes, then he needs to stop its company doing this.
Petrol prices rise
Drivers are bracing themselves for an expensive spring as oil at $70 a barrel has added £1 to a tank of petrol and diesel over the past month. Newly-released official fuel sales statistics indicate that hard-pressed drivers are turning to supermarkets, according to April's AA Fuel Price Report. A week ago, petrol averaged 121.38p a litre, compared to 119.73p a month ago. Diesel averaged 124.24p, up from 122.58p in mid March. By Wednesday night, the 1.65p-a-litre jump gathered pace as averages hit 121.80p for petrol and 124.58p for diesel. That has added at least £1 to the cost of a tank of fuel since mid March.
Luke Bosdet, AA spokesman on fuel prices, said:
Pump prices traditionally start to rise at this time of year as the US motoring season increases the demand for petrol and pumps up the value of commodity fuel. This year, the pressure on forecourt prices has come early with the jump in the price of oil.

Over the past two years, against a trend of gradually rising prices, brief surges of $5 or so in the price of oil have fallen back with market corrections. The hope is that US production will hamper efforts by OPEC and Russia to push the price of oil much higher. If not, UK families who rely on their cars for work and essential trips will suffer – as will the high street.

Supermarkets are at least giving drivers some protection from price increases and official statistics indicate that this is rewarding the superstores with better sales volumes.
Capita losses
Outsourcing giant Capita has reported an annual loss exceeding £500m. It's profit was wiped out by one-off costs of £850.7m, resulting in a loss of £513.1m for the year. Revenues fell by 4% compared with a year earlier. Capita said it would raised £701m with a right issue, with the money used to fund a reorganisation of the business.
Capita chief executive Jonathan Lewis said of comparisons with failed outsourcing group Carillion:
I get frustrated with that comparison – we are a completely different business. We have £1bn in liquidity, strong cash flow and a new strategy with investor support. We are not in PFI contracts and have nothing like the risk profile.
Most treasured possessions
Despite the ever increasing popularity of gadgets and technology, the nation's most treasured possession in 2018 has been revealed as the family photo album. This is according to new trends data from Admiral Home Insurance.
The research also found a gender divide when men and women were asked to choose which of the items they own they considered a treasured possession. Women chose framed photographs as their second most treasured possession with men opting for tablets and laptops followed by TVs, attaching more importance to technology than sentimental items.
Men were also more likely to consider their watch or music collection as something they treasure whereas women valued presents made by their children and certificates above their music collection.
Noel Summerfield, head of home insurance at Admiral, said:
Whilst the things we treasure most in our homes may be sentimental items or our favourite gadgets, and not necessarily the most expensive things we own, it's still vital that consumers protect themselves by having the right level of contents cover, regardless of whether they own or rent their home.

In the event of theft, or a disaster where a claim needs to be made, being underinsured could make a tough situation even worse, and could make it harder to replace the things you need for your home.
Subscribe to The Briefing by email
Enable the Amazon Alexa Flash Briefing Skill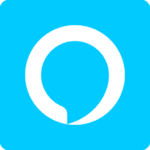 Informed Choice provides a regular personal finance and investment news summary, with an updated Flash Briefing for your Alexa enabled device. Search for The Briefing from Informed Choice in your Amazon Alexa app or visit https://www.amazon.co.uk/Informed-Choice-Radio/dp/B074DZZ1MF/ to enable this Flash Briefing.