Royal Mail shares fall, FCA fines Tesco Bank, and stable price inflation
In this edition of The Briefing from Informed Choice on Tuesday 2nd October 2018 – Royal Mail shares fall, FCA fines Tesco Bank, stable price inflation, Primera Air collapses, and restaurant tip legislation.
Subscribe to The Briefing by email
Enable the Amazon Alexa Flash Briefing Skill
Royal Mail shares fall
Shares in Royal Mail have fallen in value after it issued a profit warning. Shares fell by nearly 18% after Royal Mail refused to rule out higher postage costs in an attempt to restore profits. It means the market capitalisation of the group fell by more than £800m. Profit guidance at Royal Mail was cut to £500m to £550m, compared with £694m last year. Stuart Simpson, chief financial officer at Royal Mail, said:
We are going to be looking at all the levers that we have across revenues and cost cutting. We are also looking at management layers, head office structure and all discretionary spending. We are doing a full portfolio review.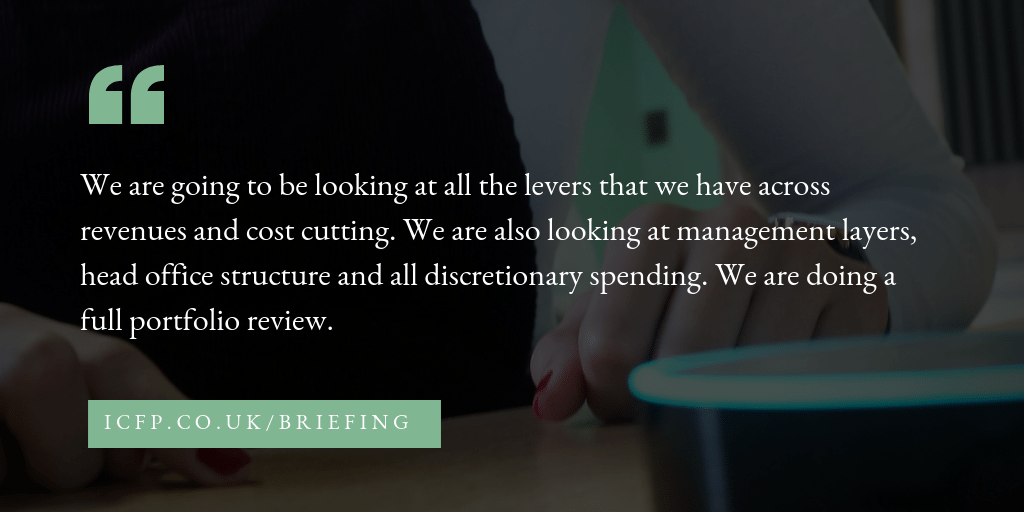 FCA fines Tesco Bank
The Financial Conduct Authority (FCA) has fined Tesco Personal Finance plc (Tesco Bank) £16.4m for failing to exercise due skill, care and diligence in protecting its personal current account holders against a cyber attack. The cyber attack took place in November 2016. Cyber attackers exploited deficiencies in Tesco Bank's design of its debit card, its financial crime controls and in its Financial Crime Operations Team to carry out the attack. Those deficiencies left Tesco Bank's personal current account holders vulnerable to a largely avoidable incident that occurred over 48 hours and which netted the cyber attackers £2.26m. Mark Steward, Executive Director of Enforcement and Market Oversight at the FCA, said:
The fine the FCA imposed on Tesco Bank today reflects the fact that the FCA has no tolerance for banks that fail to protect customers from foreseeable risks. In this case, the attack was the subject of a very specific warning that Tesco Bank did not properly address until after the attack started. This was too little, too late. Customers should not have been exposed to the risk at all.

Banks must ensure that their financial crime systems and the individuals who design and operate them work to substantially reduce the risk of such attacks occurring in the first place. The standard is one of resilience, reducing the risk of a successful cyber attack occurring in the first place, not only reacting to an attack. Subsequently, Tesco Bank has strengthened its controls with the object of preventing this type of incident from being repeated.
Stable price inflation
Annual inflation in the OECD area was stable at 2.9% in August 2018. Excluding food and energy, inflation was also stable, at 2.1%. Energy prices rose at a slower pace, by 10.2% in August, compared with 11.1% in the year to July, while food prices rose at the slightly higher pace, by 2.0% in August, compared with 1.8% in July 2018. Annual inflation in the G20 area increased to 3.5% in August 2018, compared with 3.4% in July. Among the G20 emerging economies, annual inflation picked up markedly in Argentina (to 34.4%, from 31.2%) and the Russian Federation (to 3.1%, from 2.5%) and more moderately in China (to 2.3%, from 2.1%). It was stable in India (at 5.6%), Indonesia (at 3.2%) and Saudi Arabia (at 2.2%), while it decreased in Brazil (to 4.2%, from 4.5%) and South Africa (to 4.8%, from 5.0%).
Primera Air collapses
Budget airline Primera Air has collapsed, leaving flights grounded and some passengers stranded. Primera started offering long-haul flights from UK airports this year, including a route between Stanstead and the US. It ceased all operations at midnight on Monday after 14 years of operations. The airline had a fleet of 15 aircraft, with most of its business taking Scandinavian holidaymakers to destinations such as Spain, Greece, Italy, Egypt and Turkey. It was due to start flying the Manchester to Malaga route later this month. The Danish-registered airline is not covered by the Civil Aviation Authority's ATOL Protection scheme, as this only cover passengers booked on package holidays.
Restaurant tip legislation
High street restaurant chains will have to hand over all tips to staff, under new legislation announced by Prime Minister Theresa May. The new laws will prevent employers from deducting costs from tips before handing them to staff. It follows strike action by workers at TGI Fridays earlier this year, during a dispute over the practice. Restaurant chains including Cafe Rouge, Giraffe, and Prezzo are among those who made deductions of 10% from tips before passing them to staff. Zizzi and Ask have both taken 8% before distributing tips. Speaking at the Conservative Party Conference, Theresa May said:
The unemployment rate under this Government is now the lowest since the 1970s – but we want to ensure that everyone is treated fairly in the workplace. That's why we will introduce tough new legislation to ensure that workers get to keep all of their tips – banning employers from making any deductions. It's another way we are building an economy that works for everyone.
Informed Choice provides a regular personal finance and investment news summary, with an updated Flash Briefing for your Alexa enabled device. Search for The Briefing from Informed Choice in your Amazon Alexa app or visit https://www.amazon.co.uk/Informed-Choice-Radio/dp/B074DZZ1MF/ to enable this Flash Briefing.