In this edition of The Briefing from Informed Choice on Wednesday 17th October 2018 – lost pensions mountain, record pay rise, Smith smashes target, Uber IPO speculation, and housebuilder profits warning.
Subscribe to The Briefing by email
Enable the Amazon Alexa Flash Briefing Skill
Lost pensions mountain
New research has revealed the scale of the UK's lost pensions mountain, which stands at an estimated £19.4bn. The research, carried out on behalf of the Association of British Insurers by the Pensions Policy Institute found 800,000 lost pensions among the firms they represent, around half of the private defined contribution pensions market. This means an estimated 1.6 million pension pots worth £19.4bn are unclaimed, the equivalent of nearly £13,000 per pot. This figure is likely to be even higher as the research did not look into lost pensions held in the public sector, or with trust-based schemes typically run by employers.
Nearly two-thirds of UK savers have more than one pension, and changing work patterns means that the number of people with multiple pensions will increase. People typically lose track of their pensions when changing jobs or moving home. The average person will have around 11 different jobs over their lifetime, and move home 8 times. The Government predict that there could be as many as 50 million dormant and lost pensions by 2050.
Commenting on the research, Dr Yvonne Braun, ABI's Director of Long-Term Savings and Protection, said:
These findings highlight the jaw-dropping scale of the lost pensions problem. Unclaimed pensions can make a real difference to millions of savers who have simply lost touch with their pension providers.

The industry has stepped up its efforts to re-connect savers with their lost nest eggs, developing a new framework launched earlier this year to help pension providers trace 'gone-away' customers more consistently. But industry efforts can only go so far – we need a radical digital solution to cope with the way society is changing, or the problem will get worse.

It is important that the Government stands by its promises to take forward the Pensions Dashboard. This project has cross-party support, with the backing of consumer groups, and could mean a more secure retirement for millions of savers.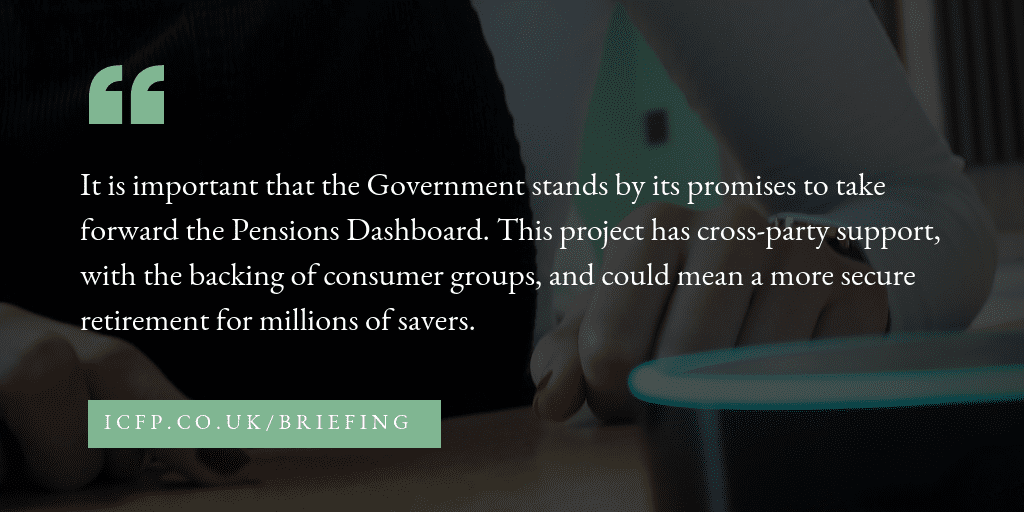 Record pay rise
Pay rose by an average of 3.1% in the three months to August, according to the latest official figures. This represents the fastest pace of pay growth for nearly a decade. Pay growth excluding bonuses was up from 2.9% in the previous period. In real terms, after price inflation, pay rose by 0.7% during the period. The latest release from the Office for National Statistics also shows that unemployment fell by 47,000 to 1.36 million. The unemployment rate remains at a 43-year low of 4%. ONS head of labour market David Freeman said:
People's regular monthly wage packets grew at their strongest rate in almost a decade but, allowing for inflation, the growth was much more subdued.

The number of people in work remained at a near record high, while the unemployment rate was at its lowest since the mid 1970s.
Smith smashes target
Fund manager Terry Smith has raised a record £822.5 million with the launch of his new Smithson investment trust. The raise beats a previous record set by Neil Woodford with the launch of his Patient Capital trust in 2015. It comfortably beats the £600m target for the global smaller companies trust, and is more than three times higher than the original £250 million target set last month. The company has said that all investor subscriptions will be met in full, with more than 82 million shares issued at £10. Trading in the trust will start on Friday. The new portfolio will be managed by Simon Barnard and Will Morgan, with Terry Smith acting as chief investment officer.
Uber IPO speculation
Uber is set to go public next year with an expected valuation of $120 billion. This is according to the IPO proposals made by the US investment banks bidding to run the initial public offering. If the valuation were achieved, it would be around $50 billion higher than Uber's most recent market valuation and would represent one of the biggest ever listings. Goldman Sachs and Morgan Stanley are reportedly in the lead to secure top roles in the IPO. Despite being a loss making business, Uber's initial public offering next year is expected to test investor tolerance for tech unicorns. Uber declined to comment on the reports.
Housebuilder profits warning
Housebuilder Crest Nicholson has issued a profits warning with home buyers put off by "political and economic uncertainties" ahead of Brexit. The housebuilder said the market environment for new homes in London and for higher-end properties in the south of England is tougher than anticipated. As a result, it now expects pre-tax profits of £170-190m for the year to 31st October. This falls short of market expectations of £205m and shares in Crest Nicholson fell by 14% in early trading. The profit warning also knocked shares in other housebuilders including Berkely, Persimmon, Barratt Developments and Taylor Wimpey. Stephen Stone, Crest Nicholson's executive chairman, said:
The usual autumn pick up in sales volumes has not been evident during September and October, with many customers putting off decisions to buy whilst current political and economic uncertainties persist.
Informed Choice provides a regular personal finance and investment news summary, with an updated Flash Briefing for your Alexa enabled device. Search for The Briefing from Informed Choice in your Amazon Alexa app or visit https://www.amazon.co.uk/Informed-Choice-Radio/dp/B074DZZ1MF/ to enable this Flash Briefing.