[smart_track_player url="http://traffic.libsyn.com/informedchoice/ICP006-ICP006.mp3″ title="ICP006: Simonne Gnessen & Failing Oil Price" artist="Informed Choice Podcast" social="true" social_twitter="true" social_facebook="true" social_gplus="true" social_linkedin="true" social_pinterest="true" social_email="true" ]
This week on the Informed Choice Podcast, Martin interviews Simonne Gnessen of Wise Monkey Financial Coaching.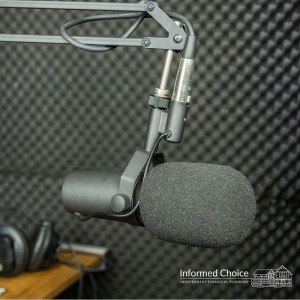 Listen to episode six of the Informed Choice Podcast now
Simonne is a financial coach who helps people build a better relationship with money, feeling calmer, more in control and more confident about their personal finances.
He also talks about the falling oil price; why is this happening and what does it mean for investors?
In the introduction, Martin mentioned he has started on a new book, with the working title 100 Financial Planners. This will feature contributions from different CFP professionals and is scheduled to be published next November, during Financial Planning Week 2015.
He mentioned the book he recently finished reading, Never Eat Alone by Keith Ferrazzi, and the book he is currently reading, Running to Extremes by Lisa Tamati.
Martin has become addicted to Serial Podcast, slightly late to the phenomenon as the first episode was published in October and the final episode of the first season was released this week!
During the interview with Simonne Gnessen, her book Sheconomics was mentioned. You can find out more about Simonne on her website or follow her on Twitter @simonnegnessen.
You can use the comments box below to share any thoughts you had about this episode or ask questions. Alternatively, you can leave a voicemail for the show here.
Listen to episode six of the Informed Choice Podcast now