Here's what you need to know about the autumn Budget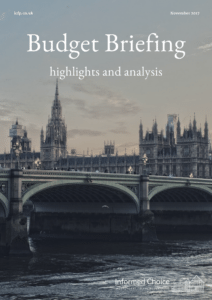 Following the Budget at lunchtime today, Martin has produced a free briefing note for our clients and professional contacts.
Within this briefing note we have described the main Budget announcements as they relate to personal financial planning.
Download our free Budget briefing note here
Chancellor Philip Hammond delivered his first Autumn Budget to the House of Commons at lunchtime today, following a decision made last year to move it from the Spring.
After a tough year for this government, and with Brexit talks seemingly stalled, all eyes were on Hammond to deliver a confident and bold Budget.
The Budget was heavy on vision and light on detail, with the exception of stamp duty changes to aid first time buyers.
It's unusual for a Budget statement to take place in November.
This was previously billed as an Autumn Statement, but this was scrapped by Chancellor Philip Hammond last year.
Following a recommendation by the Institute for Fiscal Studies (IFS), there is going to be a Spring Statement starting next year instead, with the Budget presented in the autumn.
It means we have a little more time between Budget announcements and the start of a new tax year in April, to scrutinise changes and apply new taxation rules.
As with every Budget, the devil is often in the detail.
As more details come to light, we will add blogs on specific planning topics to our website.
Do call us on 01483 274566, email hello@icfp.co.uk, or follow us on Twitter @informedchoice if you would like to discuss your own investment, pension or Financial Planning as a result of the Budget today or any of the contents within this free briefing note.
Download our free Budget briefing note here