Extraordinarily lucky
This feature – Extraordinarily lucky – first appeared in the September 2018 edition of Informed magazine
One part of my job I really enjoy is meeting with clients and finding out more about them. Tim and Barbara Albert are no exception.
I recently met them at their home in Leatherhead, where we chatted around their dining room table and took a stroll in their garden.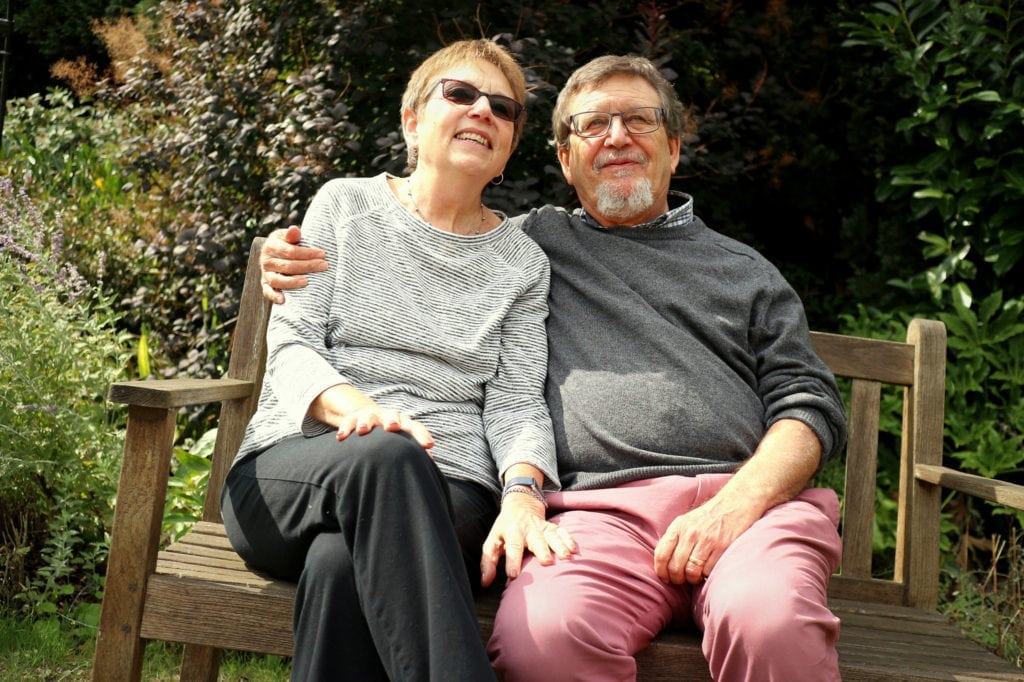 I started by asking Barbara about herself. "I'm American by birth," Barbara says. "I'm British by test taking. I took the test. I passed."
Before coming to the UK, she worked for public television in New York. She started out as an administrative assistant before moving on to be a production manager working on arts programming.
Meanwhile, Tim, from Wimbledon, began his career as a journalist on local papers, graduating to Fleet Street and reporting on education. He then went to the Bahamas for a year to train reporters.
It was there he met Barbara, on holiday, introduced by a mutual friend. "And over the banana daiquiris and conch fritters, we bonded," she says.
Barbara, who moved here in 1980, worked for NBC Sports doing accounts and production work. I ask about some of the differences between the US and the UK.
"We did have a couple of misunderstandings," Tim says. "When Barbara came over, I was living in a little house in London and I thought we needed more space for kitchen gear. So I said to her, 'We'll build some dressers in the dining room'. For an American, a dresser is where you keep your knickers."
Barbara continues, "I was here for about two weeks, and a friend phoned Tim and said, 'We're short a player for our cricket team'. So we went up there and that was my introduction to cricket. I thought, 'God, this is so boring; I've got to be on the next plane out of here'."
She is more integrated these days. "Now, I'm the one who watches cricket, who's really hooked on it. When I worked for NBC Sports, the producers would come over from America and ask me about cricket and I would explain it to them."
Meanwhile, Tim continued in journalism, specialising in medical writing. He then became editor for the British Medical Association's members' magazine. After seven years, he decided to set up his own training business.
"The original idea was to teach doctors how to write effectively, but it soon became clear that was not going to work because they weren't the slightest bit interested. So I ended up teaching them how to write scientific papers."
As his business grew, along with his staff, Tim eventually persuaded Barbara, who had held various roles since NBC, to work with him as well. "Note the preposition there: 'with' me. All the money we earned we could keep."
Tim and Barbara worked together for about seven years before they both retired at 60.
After retirement, Barbara got involved with the Yehudi Menuhin School for young musicians. There, the Alberts were approached to become guardians to a talented young violist from Singapore, Qian Hui. "We don't have kids, so we don't really have very many parenting skills, but we're good aunt and uncle," Barbara says. Over seven years, Qian Hui spent half terms and other breaks with the Alberts. She is now back in Singapore in her final year at the Conservatoire.
I asked Tim and Barbara what retirement means to them. "I think two things for me," Tim says. "One is, you don't have to do anything for money anymore. You do things because…"
"Because you want to," they both say.
"But the other thing," Tim continues, "to which the Qian Hui story attests, is that you have time for unexpected things to come along and hit you on the nose. This was something we would never have dreamt of, but it was so satisfying."
Retirement for Tim does not mean retirement from writing. In 2017, he published Mostly We Had it Good: A Baby Boomer's Journey.
"When I retired, I had always wanted to write. But I looked around for things to write about, and I couldn't find any. In the end, I suddenly realized there was one thing in which I was the world's greatest expert, and that was me.
"As you can see, looking around you, I have inherited a pile of stuff, like my dad's hats. Plus, letters from my parents. I have boxes full of stuff, which is all here. And that's what I worked on. So it wasn't just memory, it was using those materials. Being a proper historian."
Tim describes the book's central thesis: luck.
"I think we've been extraordinarily lucky. We've had peace. We've had free health service. We've had free education. We've had this feeling that it's not all about you, it's about the community as well. We have been in a favourable economic situation. Extraordinary inventions. And I'm not convinced it's going to last."
I agree that it is clearly going to be different for the generations that come after us.
I ask them what keeps them awake at night when it comes to money.
"The sound of Barbara counting money under the mattress," Tim quips. "I thought of that one a few hours ago."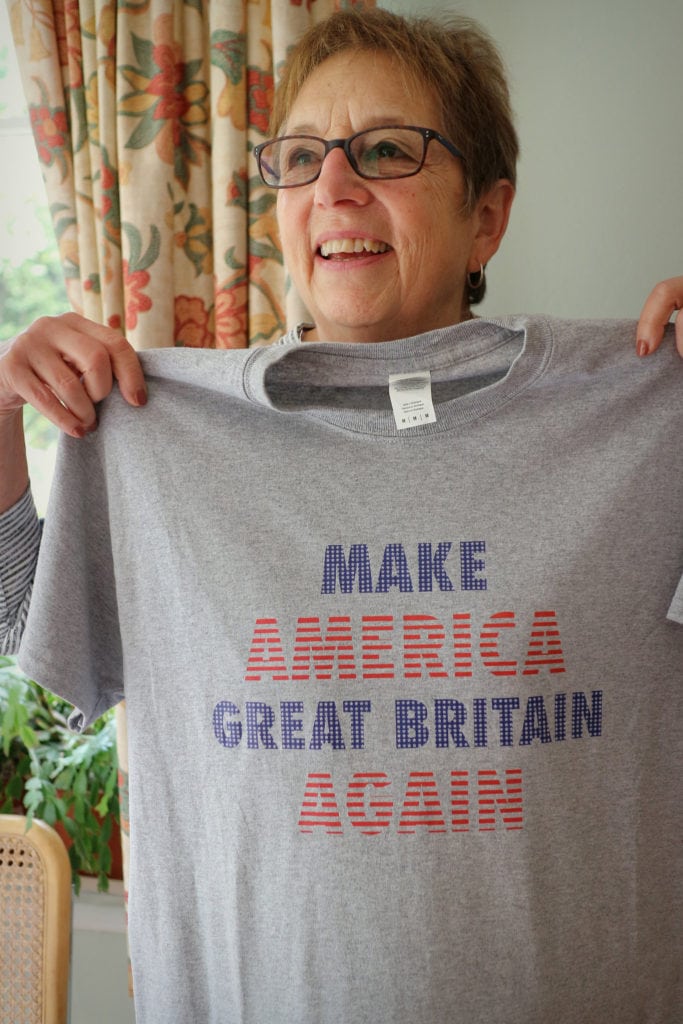 "Okay, money-wise, not much really. I think what's beginning to keep me awake is what's going on in the world." We muse for a while on Brexit and Trump's America, on truth and propaganda, and on parallels with the 1930s.
"This is what Trump is all about. It's all about making money. Your sole worth is how much money you've got. I agree with Nick that the whole point of having money is to do something with it. And not just accumulate it," says Tim.
I recall that this is why the couple came to Informed Choice to begin with, frustrated by advice to not spend their money. "We don't spend it wildly, but we don't keep onto it for the sake of it."
So does retirement hold anything else? Tim tells me he has a new writing project.
"I realized that 49 years ago I travelled around the United States. I have the diary, I have the photographs, and I have the articles. The plan is to go back next year, retrace my steps, and write a book about it. I visited Washington. I visited Cal Tech. I visited Disneyland. I was offered a ride in a police car. If I can do some of this stuff again…"
I am fascinated by the ride in the police car. I cannot wait to read Tim's next book.