The Briefing on Wednesday 21st February 2018
In this edition of The Briefing from Informed Choice on Wednesday 21st February 2018 – landmark year for Lloyds, men earning more at small firms, parents missing the big moments, post-Brexit market rules warning, and three-week high for bitcoin.
Subscribe to The Briefing by email
Enable the Amazon Alexa Flash Briefing Skill
Landmark year for Lloyds
Lloyds Banking Group has reported £5.3bn of pre-tax profits in 2017, for its first year as a fully private business. The pre-tax profits were 24% higher than those reported for 2016.
Along with the profits announcement, Lloyds revealed plans to buyback up to £1bn of shares.
Lloyds Banking Group chief executive Antonio Horta Osorio said it had been a "landmark year" for the bank.
Men earning more at small firms
Most small and medium size enterprises (SMEs) are paying male employees more than females. According to the latest official figures, nearly three in four smaller firms pay higher wages collectively to men. Only 15% of firms with more than 250 employees pay more to women than men, with 11% claiming no difference between their wage bills between the two genders.
According to BBC analysis of the official figures, there is now an 8.2% gender pay gap across all medium and large sized firms.
Those with the largest gender pay gaps include airlines including Tui and Easyjet, and banks including Virgin Money, Clydesdale and TSB.
Parents missing the big moments
New research from Direct Line Life Insurance has found more than 2.2 million parents weren't present for their birth of one of their children. One in eight male parents in the UK missed the birth of their child.
The research found many parents are missing out on landmark moments in their children's development. Six per cent of parents missed their child's first steps and 1.5 million missed their child's first words. Fathers are three times more likely to miss out on hearing their child's first words and seeing their first steps than mothers, although this is likely to change in future, as flexible working and shared maternity/paternity leave could enable both parents to spend more time with their children.
Jane Morgan, Business Manager at Direct Line Life Insurance, commented:
Seeing the birth of a child, hearing their first words and witnessing their first steps, are moments most parents will remember forever. Although with parents under increasing financial pressure to return to work to support their family, sadly many people are left with no choice but to miss these special moments.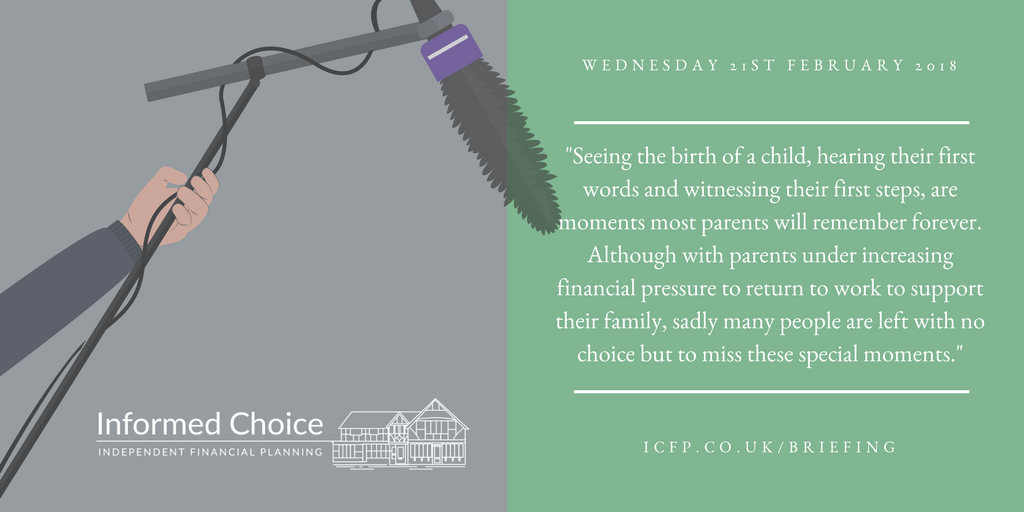 Post-Brexit market rules warning
Incoming chairman of the Financial Conduct Authority, Charles Randell, has told MPs that Britain should not force its regulators into trade-offs between market stability and helping London remain a leading global financial centre post-Brexit.
Addressing the Treasury Select Committee, Randell said the FCA's predecessor, the Financial Services Authority, had floundered after being forced to balance market soundness with maintaining competitiveness.
Speaking to MPs, Charles Randell said:
We ended up with a system called lite-touch, and I am absolutely determined we don't repeat that mistake

My plea would be that the FCA is allowed a period of stability once it's achieved that task and breathes out a loud sigh of relief before suggestions are made that major changes in regulatory structure should follow. We need to get this ball over the line.
Three-week high for bitcoin
The cryptocurrency bitcoin has reached a three-week high, nearly doubling from its lowest point earlier this year. Bitcoin reached $10,794 on Tuesday, up almost 100% from its 2017 low, with South Korea's financial regulator appearing to ease its stance on cryptocurrencies.
South Korean news agency Yonhap reported that Choe Heung-sik, governor of the Financial Supervisory Service, said the government will support cryptocurrency trading if "normal transactions" are made.
Subscribe to The Briefing by email
Enable the Amazon Alexa Flash Briefing Skill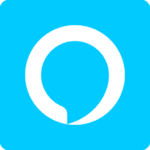 Informed Choice Radio provides a regular personal finance and investment news summary, with an updated Flash Briefing for your Alexa enabled device. Search for Informed Choice Radio in your Amazon Alexa app or visit https://www.amazon.co.uk/Informed-Choice-Radio/dp/B074DZZ1MF/ to enable this Flash Briefing.