The Briefing on Tuesday 27th February 2018
In this edition of The Briefing from Informed Choice on Tuesday 27th February 2018 – regulatory fine for credit card lender, Comcast bid for Sky, bank of grandma and grandad, energy cap good for consumers, and rise in CO2 emissions.
Subscribe to The Briefing by email
Enable the Amazon Alexa Flash Briefing Skill
Regulatory fine for credit card lender
The Financial Conduct Authority (FCA) has imposed a fine of £1.9m on credit card lender, Vanquis, for failing to disclose the full price of an add-on product, called Repayment Option Plan (ROP). The firm will also repay an estimated £168m in compensation which constitutes the amount of the charges not disclosed to customers when they bought the ROP.
When selling the ROP, Vanquis told customers how the product worked and what the monthly charge was but did not inform customers that the full cost of the product included an interest component where there was an end of month unpaid balance on their credit card.
Mark Steward, Director of Enforcement and Market Oversight at the FCA, said:
Vanquis failed to make sure customers were informed about the full cost of the ROP when it was offered to customers. Most Vanquis customers chose the ROP to help manage their credit without realising instead that the product might lead to their indebtedness increasing. Customers are entitled to be told all relevant information when being offered financial products. These were very serious breaches.

Vanquis has decided now to do the right thing by acknowledging the wrong-doing and offering to compensate its customers. We are pleased the firm has extended the compensation to customers who purchased the ROP before we took responsibility for regulating the consumer credit market.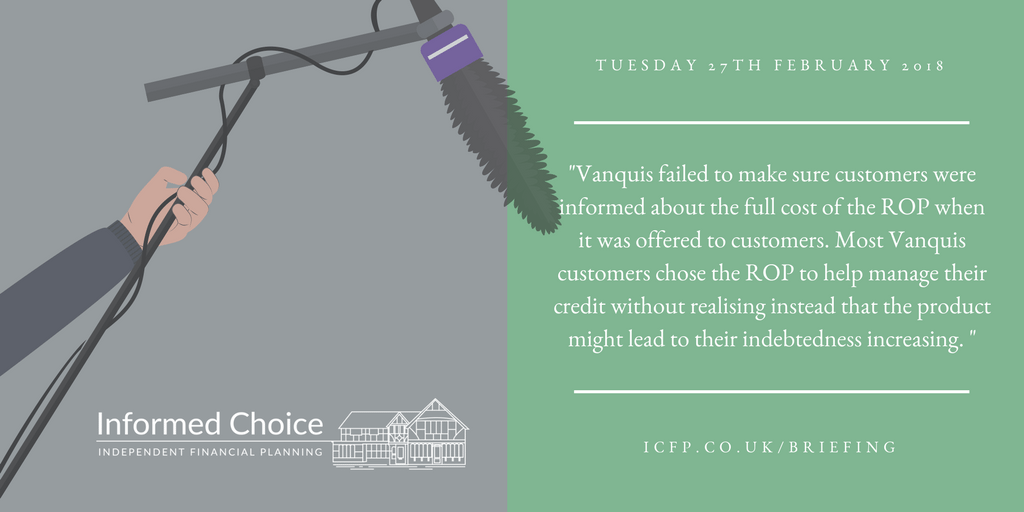 Comcast bid for Sky
Comcast has tabled a takeover bid for Sky worth £22.1bn, in direct challenge to an offer already made by 21st Century Fox. The 21st Century Fox deal was worth £18.5bn and would have purchased the 61% of Sky it does not already own, making the Comcast bid worth 16% more at £12.50 per share.
The Fox bid for Sky has been questioned by the Competition and Markets Authority, which provisionally found last month it would not be in the public interest. The CMA raised concerns that the Murdoch Family Trust, which owns 21st Century Fox, would have too much influence over public opinion and British politics, should the deal go through.
Comcast chief executive Brian Roberts said:
We think that Sky would be very valuable to us. We would like to own the whole of Sky and we will be looking to acquire over 50% of the Sky shares.
Bank of grandma and grandad
Grandparents are making the most of their post-work lives to spend quality time with their grandchildren. And alongside this, the bank of grandma and grandad remains highly active, with grandparents willingly choosing to help save for – and fund – cash-strapped younger family members, with more than a quarter saving more than £50 per month.
This is according to new research by Saga Money, who found one in seven grandparents are saving more than £100 per month for their grandchildren's future. According to the latest Saga Populus poll of more than 10,000 UK over 50s, a third of grandparents look after their grandchildren regularly throughout the week with one in 10 doing so on almost a daily basis.
Alex Edmans, Head of Product, Saga Money, commented:
Modern family life means that people rely on Grandparents more than ever before.  Whether it's helping with childcare when parents are at work or providing a financial boost at significant moments such as starting out in higher education or buying their first home.

Grandparents are generous with their time and money and relish spending time with their family, they also enjoy helping them financially towards achieving their goals.
Energy cap good for consumers
Citizens Advice has responded to the introduction of the Domestic Gas and Electricity (Tariff Cap) Bill to Parliament. This bill will impose a temporary total cap on the cost of all default tariffs.
Gillian Guy, Chief Executive of Citizens Advice, said:
This bill is good news for consumers and is a significant step towards an energy market that works for everyone.

Millions of loyal energy customers have been ripped off by their suppliers for too long. This bill should go some way to ending the unacceptable overcharging of loyal customers, and will cut prices for 12 million households currently stuck on poor value default tariffs.

It's essential that protections from overcharging remain in place for vulnerable energy customers after the cap is lifted. We look forward to working with the Government to ensure that consumers in vulnerable situations are protected in the long term.

But it's not just energy companies who are taking loyal customers for granted. The Government should now turn its attention to addressing the loyalty penalty in other essential services, including home insurance, mobile phones and broadband.
Rise in CO2 emissions 
There's been a rise in carbon dioxide emissions from new vehicles for the first time since 2000. This is according to the Society of Motor Manufacturers & Traders who reported an 0.8% increase in CO2 emissions from new vehicles, to 121 grams per kilometre.
The rise in emissions is being attributed to drivers shunning diesel cars, which typically emit up to 20% less CO2 than petrol engines and are more fuel efficient. The rising popularity of Sports Utility Vehicles also contributed to the rise in emissions.
The industry body said in its report:
Meeting the pan-European 2020/2021 new car and van CO2 targets looks ever more challenging, given recent market developments and government policy announcements.
Subscribe to The Briefing by email
Enable the Amazon Alexa Flash Briefing Skill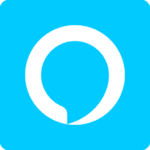 Informed Choice Radio provides a regular personal finance and investment news summary, with an updated Flash Briefing for your Alexa enabled device. Search for Informed Choice Radio in your Amazon Alexa app or visit https://www.amazon.co.uk/Informed-Choice-Radio/dp/B074DZZ1MF/ to enable this Flash Briefing.