The Briefing on Thursday 15th March 2018
In this edition of The Briefing from Informed Choice on Thursday 15th March 2018 – call to ban unpaid shifts, unhappily ever after, investor sentiment reflecting Brexit vote, and Old Mutual ready to split.
Subscribe to The Briefing by email
Enable the Amazon Alexa Flash Briefing Skill
Call to ban unpaid shifts
A group of MPs and lawyers have called for unpaid shift work to be banned. Under current legislation, employers are able to invite prospective employees to undertake trial shifts with the possibility of an employment contract at the end. There has been a reported six-fold increase in complaints about unpaid shifts during the past three years, according to trade union Unite.
A private members bill seeking to make unpaid employment trials illegal will receive its second parliamentary reading on Friday.
Stewart McDonald, SNP MP for Glasgow South who tabled the private members bill, said:
People are being asked to try out for jobs that don't exist. Companies are just trying to cover staff absences in other parts of the business.

This is about ending that exploitation and empowering applicants and making sure there is dignity throughout the process.
Unhappily ever after
A third of married Brits, nearly 10 million people, have misgivings about their marriage. This is according to new research from Direct Line Life Insurance, which found 1.4 million people currently wed admit they walked down the aisle with the wrong person. More than three quarters of a million regret ever getting married.
Over one million people say they married their partner for all the wrong reasons, while more than 1.2 million of married couples got together, or remain married, for the sake of their children.
Jane Morgan, Business Manager at Direct Line Life Insurance, commented:
Hindsight is a wonderful thing, and when many people look back they may wish they had taken a different direction in life.

A lack of income or savings can have a real impact on the paths we choose to take in our lives and in many situations people could feel trapped by their financial circumstances. This is why families should ensure they make adequate provisions for their financial future, so they can rest assured knowing their family is safeguarded whatever life may bring.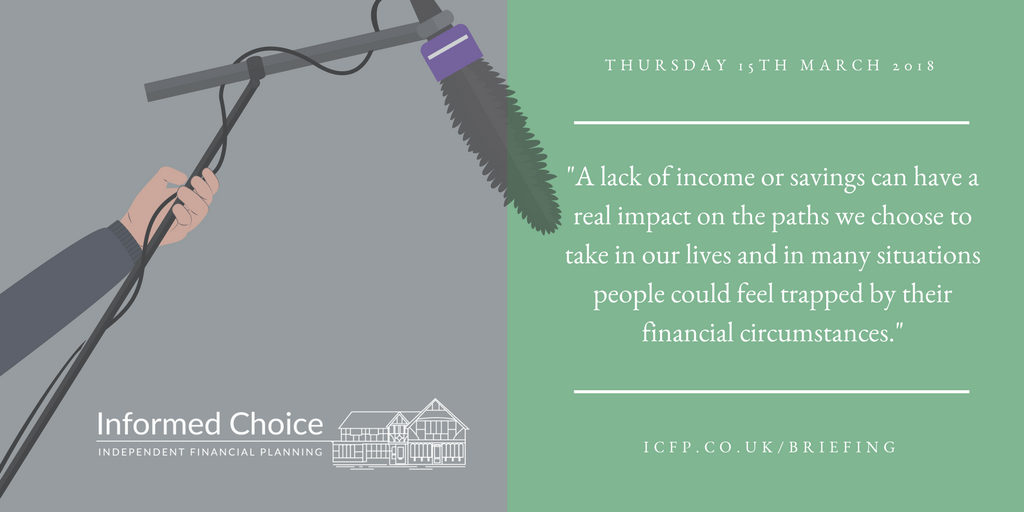 Investor sentiment reflecting Brexit vote
Investor sentiment towards UK and Eurozone equities closely reflects 2016 Brexit voting patterns, according to the latest investor sentiment index from Lloyds Bank Private Banking. London, which had the highest Remain vote at 62%, has the most positive sentiment on Eurozone equities in the UK.
The North, which includes Yorkshire and the Humber, and had the third highest Leave vote in the UK, has the highest positive sentiment towards UK equities. The North also has the second most negative sentiment towards Eurozone shares.  Scotland, although scoring both asset classes negatively, favoured Eurozone over UK stocks, in line with the Remain vote of 62% cast during the referendum.
Sentiment has fallen for the first time in six months to 9.6%, down 1.2%. The fall in sentiment follows increased market volatility in recent weeks, but investor confidence remains higher than any score achieved throughout 2017 and is up 3.7% compared to this time last year.
Markus Stadlmann, Chief Investment Officer at Lloyds Bank Private Banking said:
As we approach the anniversary of the Government triggering Article 50, it's interesting to see investor sentiment broadly mirroring the referendum results. It could reflect political leanings but it's more likely that investors are simply keeping a close eye on how the negotiations unfold and what impact these will have regionally.

The recent market correction was sparked by US wage growth being higher than expected, which will put further pressure on US policymakers to more aggressively increase interest rates. This news has particularly taken its toll on global equities and fixed income assets, with cautious investors viewing the safety appeal of gold and cash more favourably.

Increasing political instability in Europe, and the impact of Trump's US trade war have further added to investor nervousness this month, impacting both performance and investor confidence across nearly all asset classes.

It's not all doom and gloom however. While investors have wobbled slightly this month, confidence is still higher than at any point in 2017, and there are still clearly some very strong performers out there in the shape of emerging market and Japanese shares. US shares also continue to perform well compared to last year, in spite of the recent market correction.
Old Mutual ready to split
Insurance group Old Mutual has announced it is ready for the final steps of its managed separation, with one-off costs staying in line with its original estimate of £230m. Announcing its full year results to December 2017, Old Mutual group chief executive Bruce Hemphill paid tribute to the hard work of his colleagues in reaching this stage.
Old Mutual Wealth will be called Quilter following the separation and listing on the London Stock Exchange. It announced performance fees driving a 40% increase in adjusted operating profit to £363m. Assets under management and administration at Old Mutual Wealth grew by 20% over the year to £138.5bn, with 10% of this rise attributed to market performance. Revenue was up 21% to £1bn.
Paul Feeney, CEO of Old Mutual Wealth, said:
I am delighted with our business performance in 2017. We have attracted very high levels of net flows, our business model is proving a huge success in providing what customers want and our normalised profitability has been stable despite significant investment into the business ahead of our listing.

We have a strong balance sheet, a strong capital and liquidity position and we are financially independent from Old Mutual plc. We have completed our separation activities and we are ready to list as Quilter plc.

2017 was a great year for our business. 2018 will be a defining one and we are excited about the opportunities ahead.
Enable the Amazon Alexa Flash Briefing Skill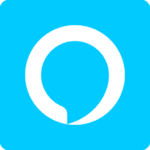 Informed Choice provides a regular personal finance and investment news summary, with an updated Flash Briefing for your Alexa enabled device. Search for The Briefing from Informed Choice in your Amazon Alexa app or visit https://www.amazon.co.uk/Informed-Choice-Radio/dp/B074DZZ1MF/ to enable this Flash Briefing.