The Briefing on Friday 16th February 2018
In this edition of The Briefing from Informed Choice on Friday 16th February 2018 – locked out of home ownership, universal basic income proposal, financial burden on informal carers, entrepreneurial ambitions, and £100m winter claims warning.
Subscribe to The Briefing by email
Enable the Amazon Alexa Flash Briefing Skill
Locked out of home ownership
Middle income 25-34 year olds have experienced the biggest decline in home ownership in the past 20 years. This is according to a new study from the Institute for Fiscal Studies. 65% of this age group owned a home in 1995/96, falling to 27% in 2016/17. The biggest decline in home ownership was recorded in South East England.
Andrew Hood, a senior research economist at the IFS, said:
Home ownership among young adults has collapsed over the past 20 years, particularly for those on middle incomes.

The reason for this is that house prices have risen around seven times faster in real terms than the incomes of young adults over the last two decades.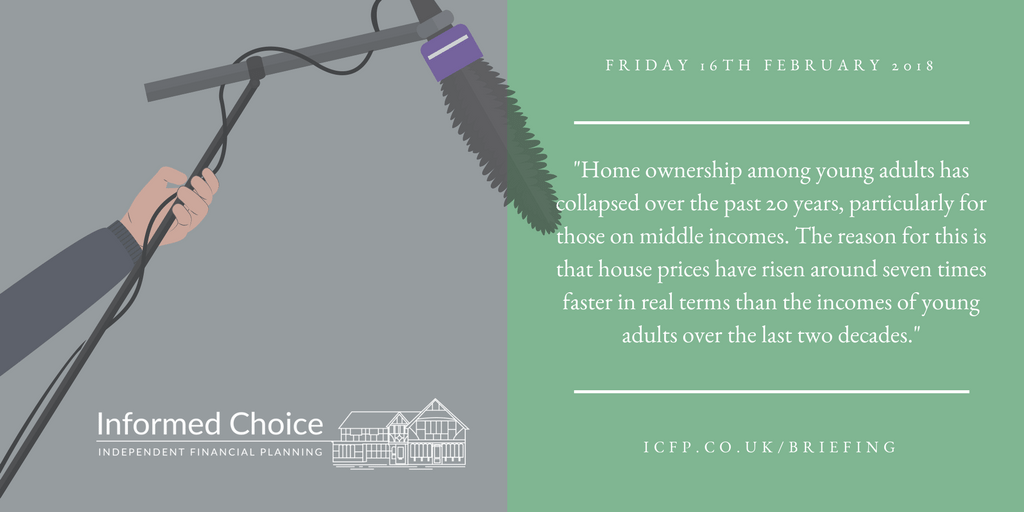 Universal Basic Income proposal
A new report from the Royal Society for the encouragement of the Arts, Manufactures and Commerce (RSA) has proposed a £10,000 Universal Basic Income for everyone under 55. The RSA proposal follows UBI pilots in some areas of Scotland. It would be designed to help steer citizens through the 2020s, "as automation replaces many jobs, climate change hits and more people face balancing employment with social care".
The payments would be made from a British sovereign wealth fund and consist of two annual £5,000 dividends. These would not be means tested but applicants would need to demonstrate how the money would be used.
Anthony Painter, director of the RSA's Action and Research Centre, said:
The simple fact is that too many households are highly vulnerable to a shock in a decade of disruption, with storm clouds on the horizon if automation, Brexit and an ageing population are mismanaged.

Without a real change in our thinking, neither tweaks to the welfare state nor getting people into work alone, when the link between hard work and fair pay has broken, will help working people meet the challenges ahead.
Financial burden on informal carers
New research among more than 2,000 UK adults commissioned by HealthTech start-up WeMa Life has revealed the struggles informal carers face. The independent, nationally representative survey found that 15% of UK adults currently consider themselves to be informal carers. This equates to 7.85 million people in the UK. They also found that 53% of informal carers say the role has had a significant impact on their emotional state. 30% of carers have fallen out with friends and family because of tensions around their responsibilities.
On average, these informal carers – both presently and from years gone by – spend 13 hours a week performing these duties. As a result of the significant disruption it causes to their lives, the overwhelming majority (77%) of informal carers believe the Government must do more to offer financial, emotional or educational support to informal carers across the UK.
Rohit Patni, CEO and co-founder of WeMa Life, commented on the findings:
Today's research sheds light on a hugely important issue. Whether for a close friend, elderly relative or long-time neighbour, many people at some stage in their life take on the responsibility of being an informal carer for someone close to them. However, in doing so they are clearly putting a massive financial and emotional strain on their day-to-day lives.

More support is clearly needed for the country's informal carers. Technology stands to make things far easier, with digital solutions making it simpler for people to manage and monitor their health. But the survey has also uncovered a clear desire among informal carers for the Government to offer greater support to those sacrificing time and money to care for their loved ones.
Entrepreneurial ambitions
According to new research from Aldermore, 29% of British workers, the equivalent of nine million people, plan to make the ambitious move to become self-employed in the future. Compared to research conducted last year, this is an increase of five million British workers, as only 15% planned to make the move 12 months ago.
Of those who aspire to become self-employed, 18% intend to make the move in the next year, while for a further 28% it will take three years.
When exploring what type of business aspiring entrepreneurs want to start, one in seven would launch in the retail sector. This is closely followed by the catering and accommodation industry for 11%.
Commenting on the research, Charles McDowell, Aldermore's Commercial Director, Mortgages said:
It takes a lot of courage to make the major life decision to become self-employed, and it is encouraging to see almost three in 10 expect their revenues to increase in the next 12 months, which is a positive outcome in light of myriad uncertainties.

That said, there are still a number of challenges they face in day-to-day life, one being securing a mortgage. Our research has shown that seven in 10 self-employed think it is harder for them to secure a mortgage. This is far too high a figure and mortgage providers need to adopt to the new economy.
£100m winter claims warning
New analysis by Direct Line Travel Insurance has highlighted the danger British holidaymakers face if travelling without comprehensive insurance over the winter months, as those with insurance make more claims in this period than at any other time of year.
Detailed analysis of the insurer's claims data reveals 20% of all travel insurance claims are made during the winter months, despite only 15% of all holidays taking place in this period. This is approximately one claim for every 57 trips Brits made during the period, compared to the annual average is one travel insurance claim for every 67 trips made by Brits overseas. It amounts to around £45,000 worth of travel claims every hour during winter.
Not only are travel insurance claims during the winter months more frequent, but the value of claims is also higher. The average claim value for last winter was more than £800, 24% higher than the average annual claim value. Furthermore, over half of all winter claims exceeded £1,000. The most common claims Direct Line sees during the winter are for cancellation, followed by out-patient medical procedure and accidental loss of baggage.
Tom Bishop, head of travel insurance at Direct Line, commented:
It's unsurprising that we want to escape the gloomy British winter. However, with winter claims not only more common but also more expensive, anyone looking to enjoy a winter break should ensure they take out comprehensive travel insurance at the point of booking their holiday, so in the event something derails their trip, they won't be left out of pocket.
Subscribe to The Briefing by email
Enable the Amazon Alexa Flash Briefing Skill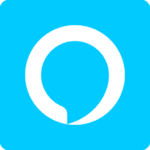 Informed Choice Radio provides a regular personal finance and investment news summary, with an updated Flash Briefing for your Alexa enabled device. Search for Informed Choice Radio in your Amazon Alexa app or visit https://www.amazon.co.uk/Informed-Choice-Radio/dp/B074DZZ1MF/ to enable this Flash Briefing.