Monday Budget date, unaffordable housing, & mortgage lending falls in August
In this edition of The Briefing from Informed Choice on Thursday 27th September 2018 – Monday Budget date, unaffordable housing, mortgage lending falls in August, Brexit bankruptcy threat, and gender pay gap action.
Subscribe to The Briefing by email
Enable the Amazon Alexa Flash Briefing Skill
Monday Budget date
A date has been announced for the Autumn Budget, falling earlier than usual in order to avoid the final stages of Brexit negotiations. Chancellor Philip Hammond will present his Budget to the House of Commons on Monday 29th October 2018. It comes a week before a high profile Brexit summit in Brussels and is the first time the Budget has been presented on a Monday since 1962. According to reports, the day was not chosen to avoid falling on Halloween later that week. Revealing the Budget date on Twitter, Mr Hammond said his approach to the economy was aimed at "getting debt falling". He said:
I'll set out how our balanced approach is getting debt falling while supporting our vital public services, and how we are building a stronger, more prosperous economy.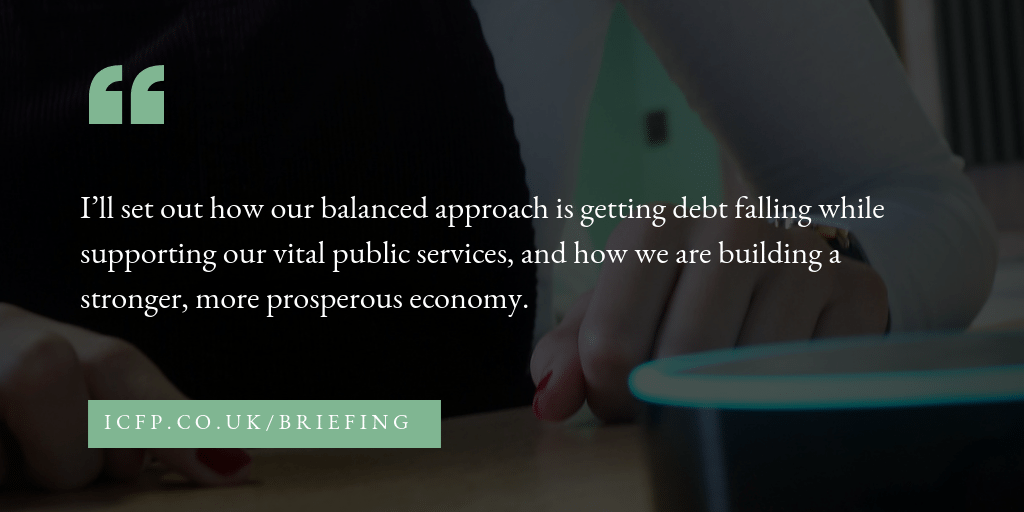 Unaffordable housing
First time buyers need a higher salary to get on the housing ladder in the UK's biggest cities. Salary requirements have risen by 18% in three years, faster than the pace of average earnings growth. The figures from property research firm Hometrack show only three of the 20 major cities considered have become more affordable since 2015. Bristol and Manchester experienced the biggest fall in affordability during the past three years, following fast growth in house prices. In Bristol, a first-time buyer needs to earn £58,826 a year in order to afford the average property. This is up from £47,283 three years ago. In Manchester, the salary requirement has risen by more than £6,500 to £34,770 a year. Richard Donnell, insight director at Hometrack, said:
"Higher prices and a further drift upwards in mortgage rates means that these affordability pressures will continue to steadily build."
Mortgage lending falls in August
Gross mortgage lending for the total market in August was £24.1bn, 1.2% lower than a year earlier. This is according to the latest Household Finance Update for August 2018 from UK Finance. The number of mortgage approvals by the main high street banks in August rose by 0.7% compared to the same month a year earlier. Within this, remortgaging approvals were 9.2% higher than for the same period a year earlier. There was a fall in house purchase and other secured borrowing of 4.3% and 2.1% respectively. Credit card spending was 7.6% higher than a year earlier, with outstanding levels on card borrowing growing by 5.8% over the year. Outstanding overdraft borrowing was 7.2% lower compared to the same time last year. Commenting on the data, Peter Tyler, Director at UK Finance, said:
Remortgaging continued to dominate in August, as homeowners took advantage of a competitive market to lock into attractive deals.

Growth in card spending remained fairly strong, reflecting the boost to retail sales from the warm weather as well as the growing use of credit cards as a preferred means of payment.

However, the overall economic outlook remains mixed as household incomes continue to be squeezed by rising inflation.
Brexit bankruptcy threat
Custom delays following a no-deal Brexit could result in one in ten British firms going bankrupt. That's according to a new report from the Chartered Institute of Procurement and Supply (CIPS). They pointed out the risk of delays of half an hour at UK ports in the event of a Brexit with no trade deal between the UK and EU. The report, based on a survey of more than 1,300 UK and EU based supply chain managers found a tenth of firms faced bankruptcy if goods were delayed by between 10 minutes and half an hour at the border. John Glen, economist at CIPS, said:
It's such a potential car crash. Common sense has got to prevail. We need to have a two-year transition period and to get something sorted out during that. The idea of day-one no-deal is just crazy.
Gender pay gap action
Global leaders from governments, private sector companies, trade unions and civil society have pledged to take concrete action towards closing the gender pay gap by 2030. The global commitments – to ensure women in every sector of the workforce are paid equally to men for doing work of equal value – were made at the Equal Pay International Coalition (EPIC) Pledging event held during the United Nations General Assembly in New York. Globally, and in every sector of the workforce, women are paid less than men for doing work of equal value. Unequal pay is one of the most persistent barriers to women's success at work and to economic growth, and a critical problem that has been prioritized in the UN's Sustainable Development Goals.
Secretary-General of the OECD, Angel Gurría, said,
Gender pay gaps are not only unfair for those who suffer them, but they are also detrimental to our economies. If you do not have equal pay productivity suffers, competitiveness suffers and the economy at large suffers." He asserts that "it is in our power to make an immediate improvement in the quality of life of hundreds of millions of women and their families if we succeed in delivering equal pay for men and women.
Informed Choice provides a regular personal finance and investment news summary, with an updated Flash Briefing for your Alexa enabled device. Search for The Briefing from Informed Choice in your Amazon Alexa app or visit https://www.amazon.co.uk/Informed-Choice-Radio/dp/B074DZZ1MF/ to enable this Flash Briefing.