The Briefing on Thursday 23rd August 2018
In this edition of The Briefing from Informed Choice on Thursday 23rd August 2018 – nine firms in default, longest ever rally, Superdrug hack risk, hard Brexit preparation documents, and tech firm windfall tax.
Subscribe to The Briefing by email
Enable the Amazon Alexa Flash Briefing Skill
Nine firms in default
Consumers could get back money they have lost as a result of their dealings with any of nine failed financial firms the Financial Services Compensation Scheme (FSCS) declared in default during July 2018. FSCS is the UK's statutory compensation scheme that protects customers of regulated financial services firms. A declaration of default means FSCS is satisfied a firm is unable to pay claims for compensation made against it. This paves the way for customers of that firm to make a claim for compensation.
Alex Kuczynski, Chief Corporate Affairs Officer at FSCS, said:
FSCS steps in to protect consumers around the UK when authorised financial services firms go bust. This vital service, which is free to consumers, protects your deposits, investments, home finance and insurance. We want anyone who believes they may be owed money as a result of their dealings with any of these firms to get in touch as we may be able to help you.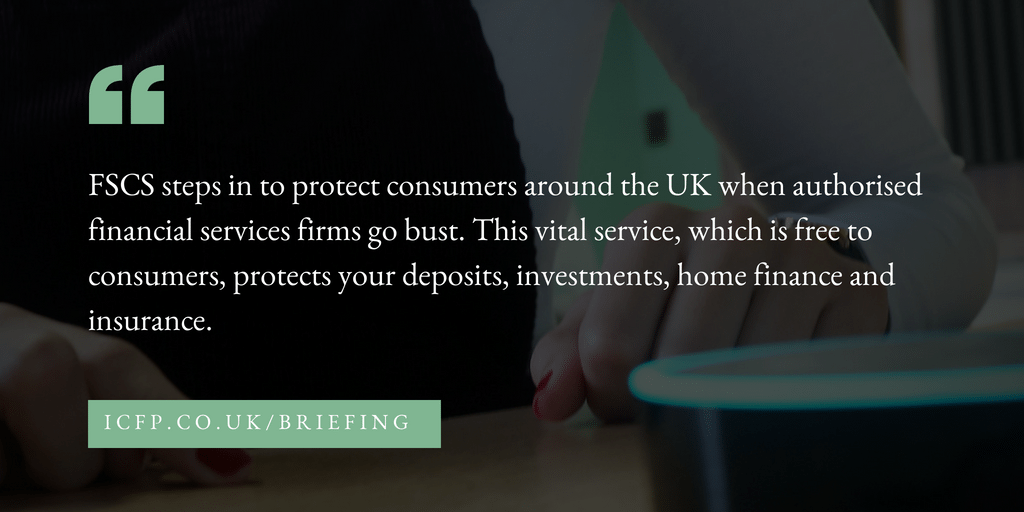 Longest ever rally
The S&P 500 index in the US has recorded its longest ever rally, after nearly a decade of gains continued into this year. The S&P 500 closed yesterday after 3,453 days without falling by 20% or more, a technical measure suggesting it has been in the longest bull market in US investing history. The S&P 500 fell one point to 2,861 and the Dow Jones Industrial Average was down 88 points, or 0.3%, to close at 25,733 points. The current rally started in March 2009, following the global financial crisis.
Superdrug hack risk
Retailer Superdrug has warned they are being blackmailed by hackers who claim to have the details of 20,000 customers. Posting the warning on Twitter, Superdrug said the hack "may have resulted in the possible disclosure of some customers' personal information". It added "this does not include payment card information but could include customers' names, addresses and in, some instances, date of birth, phone number and points balances". According to Superdrug, only 386 customer accounts have been accessed by hackers to date. In light of the threat, Superdrug has warned its customers to change their online passwords. They have contacted the police and Action Fraud to launch an investigation.
Hard Brexit preparation documents
The government is set to publish its first batch of documents designed to prepare people, businesses and other groups about planning for a no-deal Brexit. The documents are designed to tackle what ministers call "hair-raising scare stories" about the consequences of a no-deal Brexit. Despsite the publication of documents, the government insists that reaching a deal with the EU remains the "overriding priority", but they "must be ready to consider the alternative." In contrast to the UK, the EU has already published 68 documents on Brexit prepardness.
Brexit Secretary Dominic Raab is expected to deliver a speech accompanying the advice documents, saying:
We have a duty, as a responsible government, to plan for every eventuality".

These technical notices – and the ones that will follow – are a sensible, measured, and proportionate approach to minimising the impact of no deal on British firms, citizens, charities and public bodies.
Tech firm windfall tax
Labour leader Jeremy Corbyn is expected to announce plans for a windfall tax on technology companies. The proposal is part of a series of ideas for "building a free and democratic media for the digital age", with the revenues going towards ensuring the survival of independent journalism. Corbyn will also announce plans to overhaul the BBC, calling for "bold, radical thinking on the future of our media". He expected to warn "a few tech giants and unaccountable billionaires will control huge swathes of our public space and debate".
Informed Choice provides a regular personal finance and investment news summary, with an updated Flash Briefing for your Alexa enabled device. Search for The Briefing from Informed Choice in your Amazon Alexa app or visit https://www.amazon.co.uk/Informed-Choice-Radio/dp/B074DZZ1MF/ to enable this Flash Briefing.