The Briefing on Thursday 19th July 2018
In this edition of The Briefing from Informed Choice on Thursday 19th July 2018 – Brexit economic consequences, trapped leaseholders view freedom, Pound Sterling falls, bailiff regulation call, and equity release sales rise.
Subscribe to The Briefing by email
Enable the Amazon Alexa Flash Briefing Skill
Brexit economic consequences
Bank of England governor Mark Carney has warned of a "big economic consequence" of a no-deal Brexit. During a hearing with the Treasury Select Committee, Carney explained that leaving the EU without a trade deal in place would have a big economic impact and, as a result, the Bank is making contingency plans. He also said that an increase in financial services business from emerging market economies could compensate the UK economy for lost EU trade. But his view is the UK public would be worse off under a no-deal Brexit resulting in the UK operating under World Trade Organisation rules.
Commenting on the recent government Brexit white paper from Chequers, Carney said:
We will have to give our view on whether or not the arrangements are consistent with our ability to fulfill our statutory responsibilities.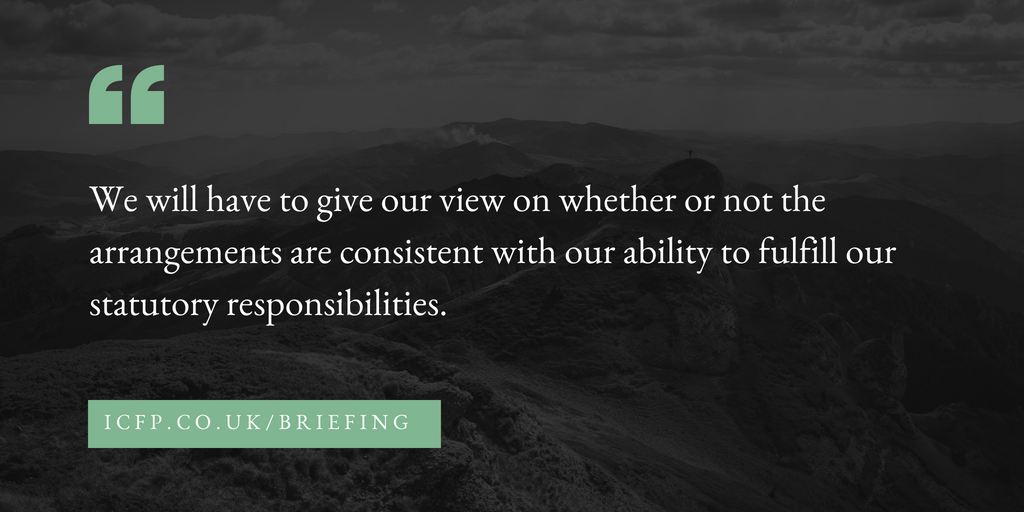 Trapped leaseholders view freedom
Leaseholders could soon be able to buy freeholds at a fraction of the current price following new proposals made by the Law Commission. They are proposing a simple valuation formula with leaseholders paying ten times current ground rent to convert leasehold to freehold. It would result in around four million leasehold properties in the UK becoming more affordable to convert to freehold, with around half of these having leases of less than 80 years remaining.
The proposals follow a request by then communities secretary Savid Javid at the end of last year to find ways to make buying out a lease "much easier, faster and cheaper". The Law Commission, an independent legal body, has put forward two options for leasehold reform, with the first being a formula that "could be based on ten times the ground rent" or "10% of the value of the property". They say new rules must reduce the current cost for leaseholders. The second option is to standardise the current methodology for leasehold valuations, removing the complicated "marriage value" element of the formula.
The Law Commission said proposals were only at an outline stage, and that a full consultation document would not be published until the autumn. New rules are unlikely to be introduced until summer 2019.
Pound Sterling falls
The Pound Sterling and Euro exchange rate has fallen to a new multi-month low this week, after reaching a quarterly low last week. Weak investor sentiment about the outcome of Brexit negotiations is pushing the Pound lower against the Euro, with Prime Minister Theresa May narrowly avoiding defeat in the Commons over a customs union membership vote. Investors are worried that May is not a strong enough leader to push through her 'soft Brexit' proposals.
On Wednesday, the publication of the latest Consumer Prices Index price inflation figures saw inflation remain on hold at 2.4% instead of rising as expected. Core inflation, a measure which strips out more volatile inflationary goods and services, fell unexpectedly to 1.9%. A combination of economic concerns and Brexit worries is likely to influence the exchange rate over the coming months.
Bailiff regulation call
Citizens Advice is campaigning for the regulation of bailiffs following the airing of a powerful docu-drama, Killed By My Debt, on BBC One last night. As part of the Taking Control coalition, and alongside Jerome Rogers' family, Citizens Advice is campaigning for bailiffs to be properly regulated. Last year, Citizens Advice helped 42,000 people with 98,000 separate issues with bailiffs – on average each having at least two problems. The most commonly encountered problem was bailiffs refusing payment for the sum of money owed, with 17,000 issues in the last year. Citizens Advice has seen a 74% increase in people who have a difficulty complaining to bailiff firms since 2014/15.
Gillian Guy, Chief Executive of Citizens Advice, said:
Jerome Rogers' experience of heavy-handed bailiffs is a tragic example of a widespread problem.

Aggressive enforcement practices can cause greater financial distress for those already in trouble and can lead to serious mental health problems such as depression and anxiety.

The piecemeal reforms of 2014 have failed. Since then, Citizens Advice has seen a 25% rise in bailiff problems – helping 42,000 people with 98,000 issues last year. We frequently see blatant violations of the rules, such as bailiffs refusing offers of payment and even entering people's homes unlawfully.

It is inconceivable that there is not an independent bailiff regulator already. The Ministry of Justice must use their promised call for evidence to take strong action and look specifically at how this could work. Without it, far too many people will continue to live in fear of the bang on the door.
Equity release sales rise
The latest quarterly figures from the Equity Release Council show homeowners released a record £971m from their homes in the second quarter of the year. Total equity release lending rose 12% between April and June, compared with the first quarter, where it stood at £870m. It was up 39% on a year-on-year basis, at £701m in the second quarter of last year.
This quarterly increase was broadly in line with the 11% average growth experienced each quarter since the start of 2016. 27% more customers used equity release in the second quarter of this year, up from 16,022 customers this time last year to 20,326.
Informed Choice provides a regular personal finance and investment news summary, with an updated Flash Briefing for your Alexa enabled device. Search for The Briefing from Informed Choice in your Amazon Alexa app or visit https://www.amazon.co.uk/Informed-Choice-Radio/dp/B074DZZ1MF/ to enable this Flash Briefing.