The Briefing on Tuesday 26th June 2018
In this edition of The Briefing from Informed Choice on Tuesday 26th June 2018 – AE won't diffuse pension timebomb, mortgage lending rises, subdued housing market, Ma warns on bitcoin bubble, and London more expensive.
Subscribe to The Briefing by email
Enable the Amazon Alexa Flash Briefing Skill
AE won't diffuse pension timebomb
Automatic Enrolment will not diffuse the 'ticking timebomb' that is the self-employed pensions crisis. That's according to a new landmark report by the Association of Independent Professionals and the Self-Employed. The report – 'How to solve the self-employed pensions crisis' – found that just 31% of the UK's rapidly growing 4.8 million-strong self-employed population are paying into a pension, while 67% are concerned about saving for later life. Millennials, women and those new to self-employment face a particularly bleak future and are at risk of pensioner poverty, according to the report. IPSE say that if this crisis isn't alleviated urgently the already dangerous over-reliance on the state pension will increase further.
Jonathan Lima-Matthews, IPSE's Senior Policy Adviser, said:
"With just 31 per cent of the self-employed saving into a pension, we must take urgent action to avert a looming crisis. Self-employment is a progressive way of working, but unfortunately current pension provisions simply do not cater to their needs.

"While Auto Enrolment has been a successful policy for boosting the number of employees paying into a pension, our research found it's simply not a viable savings solution for the self-employed. There is no employer to enrol them, and it also reduces their ability to be flexible and in control of their money – two of the fundamental attractions of self-employment.

"The recent growth in self-employment has been a revelation, but now we need a revolution to provide them long-term financial security and alleviate this ticking timebomb. There is a real opportunity for both Government and the pensions industry to avert this crisis by developing feasible and forward-thinking solutions to give long-term peace of mind to the burgeoning self-employed workforce."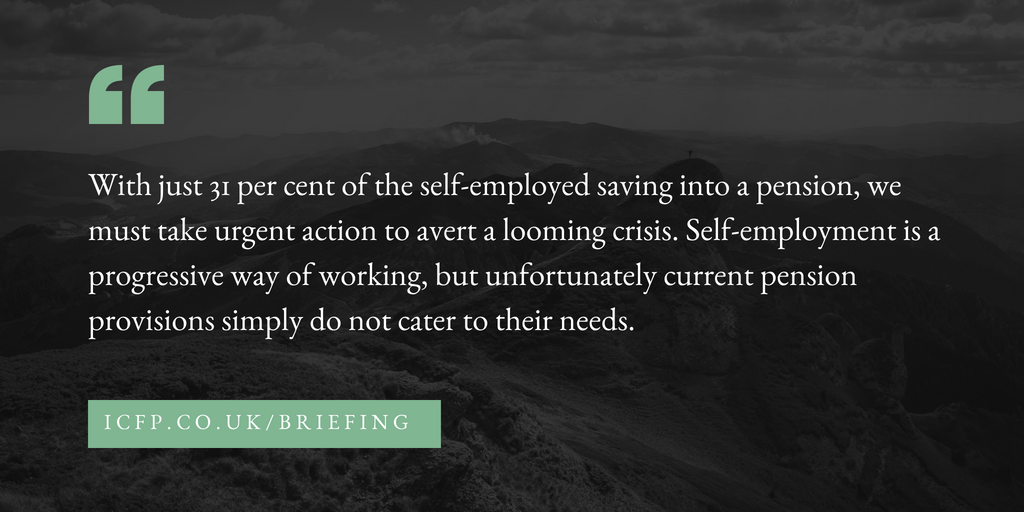 Mortgage lending rises
Gross mortgage lending has risen by 8.8% in May, to reach a total of £22.2bn. This is according to the latest Household Finance Update from UK Finance, who also reported that mortgage approvals by the main high street banks in May have also risen, increasing by 3% compared to the same month a year earlier. As in April, increased approval numbers were driven by remortgaging, some 18% more than a year earlier. In contrast, approvals for house purchase were 3.8% lower than the same month a year earlier.
Credit card spending was 2.3% higher in May than a year earlier, with outstanding levels of card borrowing having grown by 5.7% over the year. The total of 193 million credit card purchases in May was above the previous 12 month average of 181 million, reflecting increased retail sales. Outstanding overdraft borrowing was 3.9% lower compared to the same time last year.
Commenting on the data, Eric Leenders, Managing Director, Personal Finance at UK Finance said:
"May's increase in mortgage approvals was driven by strong growth in remortgaging, as a large number of fixed-term mortgages came to an end and homeowners took advantage of a competitive market to shop around for attractive deals. Increased efforts by lenders to contact their customers before their current mortgage deal expires have also contributed to this rise.

"There was modest growth in card spending, reflecting a boost to retail sales amid the good weather over the recent bank holidays and the Royal Wedding celebrations.

"However, the overall economic picture remains mixed, as household incomes continue to be squeezed. This may explain the growth of deposits held in instant access accounts, with consumers increasingly choosing to keep their money close to hand."
Subdued housing market
The country's largest listed estate agency group has warned of a subdued housing market for the rest of this year. Countrywide issued a profits warning, with forecast profits coming in £20m lower in the first half of the year, compared to the same period last year. It said it does not expect this profits shortfall to be made up in the second half of the year, with the market expected to remain flat. According to Countrywide, property sales are taking longer and there were 'significantly' fewer properties for sale at the start of the year.
The company said on Monday:
"The market in the first half has continued to be subdued and we have experienced longer transaction cycles.

"Our focus remains on building back the sales pipeline and we expect to substantially close the pipeline gap by the end of the year."
Ma warns on bitcoin bubble
Chinese billionaire Jack Ma has said he is betting on blockchain technology but warning against bitcoin. His financial-technology affiliate of e-commerce giant Alibaba launched a joint venture this week, using blockchain technology to deliver a cross-border remittance service. At a launch event, Ma advocated for the use of blockchain but told reported they would stay away from bitcoin. Speaking to reporters, Ma said:
"It is…not right to become rich overnight by betting on blockchain. Technology itself isn't the bubble, but bitcoin likely is."
London more expensive
The latest annual Mercer Cost of Living Survey has found London is now the 19th most expensive city in the world. London climbed ten places since the survey was carried out last year, to enter the top twenty. The survey looks at the cost of living in 209 cities in five continents, measuring comparative costs for more than 200 items in each location. London was found to be the most expensive place in the world for cinema tickets, with the cost of seeing an international movie release costing an average of £16.79.
Kate Fitzpatrick, Mercer's global mobility practice leader for the UK & Ireland, said:
"A drop/decrease in rental accommodation prices in London held back London's increase while rental increases in Birmingham and Belfast contributed to the ranking increase in these cities."
Informed Choice provides a regular personal finance and investment news summary, with an updated Flash Briefing for your Alexa enabled device. Search for The Briefing from Informed Choice in your Amazon Alexa app or visit https://www.amazon.co.uk/Informed-Choice-Radio/dp/B074DZZ1MF/ to enable this Flash Briefing.