The Briefing on Thursday 14th June 2018
In this edition of The Briefing from Informed Choice on Thursday 14th June 2018 – US Fed hikes rates, price inflation on hold, strong remortgaging growth, ECB could end QE, and death notification service.
Subscribe to The Briefing by email
Enable the Amazon Alexa Flash Briefing Skill
US Fed hikes rates
The US Federal Reserve has raised its benchmark interest rate target by 0.25%, against a backdrop of economic expansion and a buoyant jobs market. It means the interest rate target becomes 1.75% to 2%, its highest level since 2008. The majority of Federal Reserve officials are forecasting two more interest rate hikes in 2018, one more than previously expected.
The latest rate rise is the seventh time the Fed has raised interest rates since 2015. US economic growth and price inflation are both expected to be stronger than officials predicted in March, with the unemployment rate continuing to fall.
Federal Reserve Chair Jerome "Jay" Powell explained that job gains were boosting household income and consumer confidence, with foreign expansion and tax cuts also supporting growth. He said:
The main takeaway is that the economy is doing well.
Price inflation on hold
UK price inflation stayed at its one-year low in May, despite rising fuel prices. It means the Bank of England is less likely than before to hike interest rates. The Consumer Prices Index (CPI) measure of price inflation was 2.4% in the year to May, its lowest annual rate since last March. A poll of economists by Reuters had predicted a rise to 2.5%.
It follows price inflation reaching five-year high of 3.1% in November, when a weaker Pound Sterling pushed up import costs. Despite the static inflation, the Bank of England is expecting price inflation to rise over the coming months, following rises in energy prices. It should then fall back towards its 2% target.
TUC General Secretary Frances O'Grady said:
The case for higher interest rates is falling further away. Instead of an autumn rate rise, we will need an autumn boost in the budget to get the economy moving and wages rising faster.

Ministers should set up a National Investment Bank, upgrade roads and rail, and bring high-speed broadband and clean energy to every part of Britain.

We need an end to public service cuts that have hurt schools and hospitals and held back economic growth. And it's time to give every hard-working public servant a proper pay rise.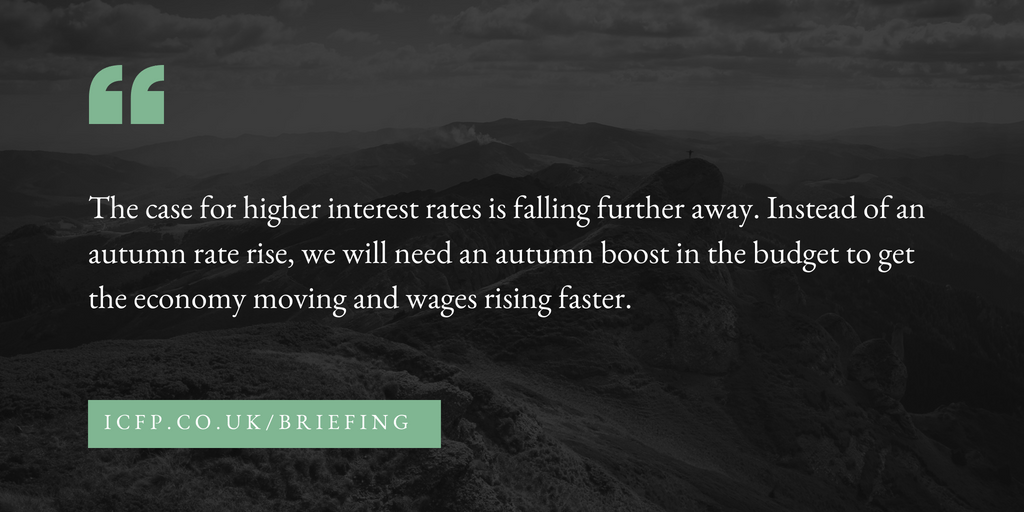 Strong remortgaging growth
UK Finance's latest Mortgage Trends Update reveals there was strong growth in remortgaging in April 2018. New homeowner mortgages were up 36% and buy-to-let remortgages were up 32.4% compared to the same month a year earlier. There were 26,700 new first-time buyer mortgages completed in the month, some 3.5% more than in the same month a year earlier. The £4.4bn of new lending in the month was 4.8% more year-on-year. According to the data, the average first-time buyer is 30 years old and has a gross household income of £42,000.
Jackie Bennett, Director of Mortgages at UK Finance, said:
Remortgaging activity bounced back to strong levels in April, as both homeowners and landlords put their house in order by locking into attractive fixed-rate deals ahead of an anticipated interest rate rise.

This spike in remortgaging was also driven by a large number of short-term mortgage deal rates coming to an end, combined with increased efforts by lenders to contact their customers before their deal rate expires.

The number of first-time buyers has grown year on year, outstripping the number of homemovers. This may reflect the impact of measures such as the recent stamp duty cut and the Help to Buy scheme that are focused on getting more people onto the housing ladder.
ECB could end QE
The European Central Bank (ECB) is meeting later today to decide whether to end its asset purchase programme of quantitative easing. It could mark an end to a decade of loose monetary policy following the global financial crisis. The ECB is expected to announce the end of its 2.55 trillion euro programme of bond buying, after bringing the 19 members of the eurozone back from the brink of economic collapse. A decision on the measure could be taken today or deferred until their meeting in July.
Factors suggesting the bond-buying will continue include the threat of a trade war with the United States and a populist political uprising in Italy, as well as a benign economic outlook and weaker export demand.
Death notification service
A new service has been launched, enabling people to report the death of an individual to several major financial services providers at the same time. The free, online Death Notification Service is available to anyone who wishes to notify, in a single step, one or more of the member organisations that a customer has died. The gateway service aims to make the process easier for those who have suffered a bereavement by relieving the stress around repeated notifications and enabling them to manage these at a time that is convenient. Once the online form is completed, the selected financial institutions will then contact the notifier to inform them of the next steps.
Stephen Jones, Chief Executive of UK Finance, said:
Following the death of a friend or family member, it can be hard to repeat the same conversation with several organisations. The launch of this new service is an important milestone in the industry's commitment to do all it can to provide greater help and support to people during difficult circumstances.
Subscribe to The Briefing by email
Enable the Amazon Alexa Flash Briefing Skill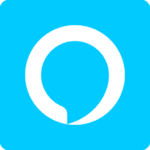 Informed Choice provides a regular personal finance and investment news summary, with an updated Flash Briefing for your Alexa enabled device. Search for The Briefing from Informed Choice in your Amazon Alexa app or visit https://www.amazon.co.uk/Informed-Choice-Radio/dp/B074DZZ1MF/ to enable this Flash Briefing.