The Briefing on Tuesday 12th June 2018
In this edition of The Briefing from Informed Choice on Tuesday 12th June 2018 – Discovery to Slovakia, HSBC in growth mode, NS&I reduces limits, autonomous car warning, and manufacturing slide.
Subscribe to The Briefing by email
Enable the Amazon Alexa Flash Briefing Skill
Discovery to Slovakia
Jaguar Land Rover has announced plans to move production of the Land Rover Discovery to Slovakia next year. It means the Solihull factory in the West Midlands will be used to build a new generation of Range Rover models instead. There could be some agency job losses in the UK as a result of the move. Of the 10,000 workforce in the West Midlands plant, approximately 1,800 are agency workers.
JLR said it remains committed to the UK. It has previously committed to making all of its cars available in electric, hybrid, petrol or diesel versions by 2020.
In a statement, JLR said:
The potential losses of some agency employed staff in the UK is a tough one but forms part of our long-term manufacturing strategy as we transform our business globally.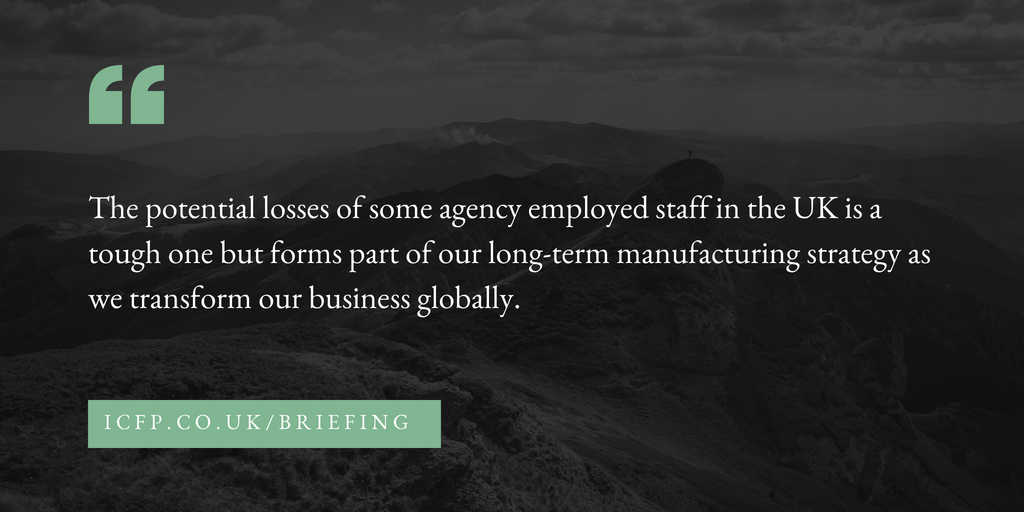 HSBC in growth mode
HSBC is planning to invest up to £12.7bn expanding its network and adopting new technology. The announcement comes as the bank puts a period of restructuring behind it, moving into what it calls growth mode. HSBC chief executive John Flint announced the bank will invest between $15bn and $17bn "primarily in growth and technology". In the UK, HSBC is planned to increase the size of its market share for mortgages and also grow its commercial customer base.
Flint said:
After a period of restructuring, it is now time for HSBC to get back into growth mode. The existing strategy is working and provides a strong platform for future profitable growth.
NS&I reduces limits
NS&I is reducing the maximum purchase limit for new sales of 1 and 3-year terms of Guaranteed Growth Bonds and Guaranteed Income Bonds. The maximum purchase limit was reduced from £1 million to £10,000 (£20,000 jointly) effective yesterday. The current interest rate of the 1 and 3-year Issues of Guaranteed Growth Bonds and Guaranteed Income Bonds will remain unchanged. Customers who have maturing Guaranteed Growth Bonds and Guaranteed Income Bonds are able to renew their investment and reinvest the full value of their holding into these Issues.
Jill Waters, Retail Director, NS&I, said:
Guaranteed Growth Bonds and Guaranteed Income Bonds have been on sale since 1 December 2017 and have proven extremely popular.

We are pleased to have given savers over six months to invest larger amounts, but these changes to the investment limit will allow us to manage demand in order to achieve our Net Financing target for 2018-19, while continuing to deliver positive value to taxpayers.

The interest rates on both Guaranteed Growth Bonds and Guaranteed Income Bonds will remain unchanged and present a fair offer to savers. Customers who have invested previously will be able to renew existing investments at maturity at the purchase limit they purchased at. As with all our products and investments, NS&I offers 100% security on all deposits.
Autonomous car warning
The Association of British Insurers is warning carmakers not to use the term "autonomous" when marketing their vehicles. In a report, the ABI said the way some advanced vehicles are described can convince motorists that they have self-driving cars when that is not the case. There are not currently any fully autonomous cars on British roads, but some car manufacturers offering partial automation, including Tesla, BMW and Nissan. These systems include keeping a car within its lane, controlling its speed and maintaining a safe distance from the vehicle in front.
Thatcham Research, which carries out safety tests on behalf of motor insurers, said marketing terms needed to be clearer. It warned against misleading terms such as "Autopilot" and "ProPilot", which could give drivers a false impression about the capabilities of their vehicle.
Matthew Avery, of Thatcham Research, said:
There's a problem with the manufacturers trying to introduce technology and consumers not being ready for it, not being sure if it's automated or 'Do I need to keep watching?' We want it very clear. Either you are driving – assisted – or you're not driving – automated.
Manufacturing slide
British manufacturers experienced their worst month in nearly six years in April. The data suggests a persistent weak start to 2018 and reduces the chances of the Bank of England raising interest rates this year. Pound Sterling fell on the publication of the data.
Investec economist Philip Shaw said:
The rebound in GDP as a whole in Q2, if there is one, could be pretty subdued and it certainly questions the likelihood of another rate increase in August.
Subscribe to The Briefing by email
Enable the Amazon Alexa Flash Briefing Skill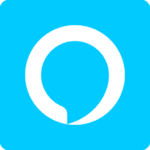 Informed Choice provides a regular personal finance and investment news summary, with an updated Flash Briefing for your Alexa enabled device. Search for The Briefing from Informed Choice in your Amazon Alexa app or visit https://www.amazon.co.uk/Informed-Choice-Radio/dp/B074DZZ1MF/ to enable this Flash Briefing.