The Briefing on Monday 11th June 2018
In this edition of The Briefing from Informed Choice on Monday 11th June 2018 – UK tech capital of Europe, pay ratios disclosure, crypto exchange hacked, Poundworld collapses, cautious retirement spending, and social care debt.
Subscribe to The Briefing by email
Enable the Amazon Alexa Flash Briefing Skill
UK tech capital of Europe
The UK has confirmed its position as the leading tech capital of Europe, now home to 37% of the unicorn-status tech firms in Europe. The figures show the UK is home to 13 of the 34 'unicorns' in Europe, companies with a $1bn+ market valuation. UK-based tech firms include Deliveroo, Benevolent AI and Oaknorth Bank. UK unicorns represent $23bn out of a combined market valuation of $62bn for all 34 European companies.
The UK has been home to 25 exits valued at $1bn or more since 2010, according to the research from Dealroom and the Department for Culture, Media and Sport (DCMS). These exits have resulted in public companies including Zoopla, Purplebricks and Just Eat.
Secretary of State for DCMS Matt Hancock said:
These new figures show the UK is the digital dynamo of Europe and we are achieving our goal to be the best place in the world to start and grow a tech business.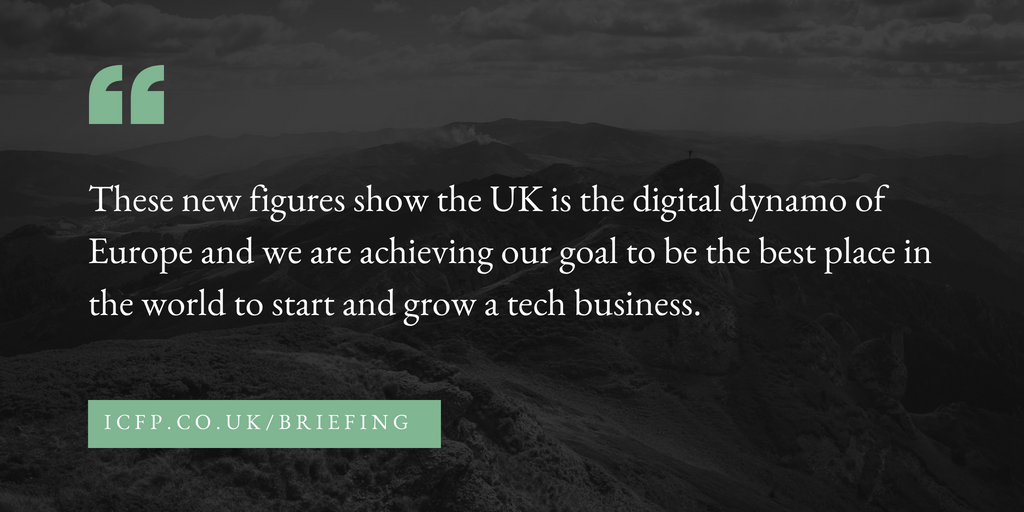 Pay ratios disclosure
Large employers will need to justify their pay gap figures, showing the gap between their chief executive pay and the average worker. Business secretary Greg Clark has said that all UK companies with more than 250 employees will need to disclose and explain their pay ratio. Responding to the announcement, the TUC said it was a good first step but even tougher rules needed to be implemented. As well as the publication of pay ratios, the new rules will also require listed companies to show the effect an increase in share prices will have on executive pay.
Mr Clark said:
Most of the UK's largest companies get their business practices right, but we understand the anger of workers and shareholders when bosses' pay is out of step with company performance.
Crypto exchange hacked
Around a third of the coin inventory held by South Korean cryptocurrency exchange Coinrail has been lost due to hacking. The attack was announced by Coinrail on Sunday, with cryptocurrency worth up to $40m lost during the cyber attack. The exchange claims that 70% of its inventory is safe and was moved offline to 'cold wallets'. Share prices of the hacked coins fell by 10% following the announcement. According to analysis by Ernst & Young, around $400m has been stolen or lost in hacks in Initial Coin Offering (ICO) events between 2015 and 2017.
Poundworld collapses
Discount retailer Poundworld has fallen into administration, with 5,100 jobs placed at risk. It follows the failure of talks to come up with a rescue package, with potential buyer R Capital walking away. Poundworld, which also trades under the name Bargain Buys, has 355 stores and serves around two million customers a week. The stores will continue to trade as normal, with no job losses. Deloitte has been appointed as administrators.
Clare Boardman, joint administrator at Deloitte, said:
The retail trading environment in the UK remains extremely challenging and Poundworld has been seeking to address this through a restructure of its business. Unfortunately, this has not been possible.
Cautious retirement spending
Older generations are being incredibly cautious when it comes to spending their wealth in retirement. A new report from the Institute of Fiscal Studies (IFS) found on average only a third of wealth is being spent between ages 70 and 90, with most wealth left to younger generations rather than spent during retirement. The report was a summary of several studies, and reported that 55-64 year olds have accumulated average housing wealth of £185,000 and average savings, excluding pension wealth, of £33,000. According to the report, only 31% of this property and non-pension savings wealth is spent between the ages of 70 and 90. The wealthier half of the population spent 39% between these ages.
Rowena Crawford, associate director at IFS, said:
Older people do not draw on their wealth much during retirement. The majority of homeowners do not move or access their housing wealth, and even financial wealth is drawn down only slowly.

This means that most wealth held by retired people is likely to be bequeathed to future generations, rather than spent. This will have implications for the level and distribution of resources among current working-age individuals, particularly those with wealthy parents and few siblings.
Social care debt
An investigation by GMB, the union for carers, has revealed more than 21,000 people in the South East are trapped in debt for their social care. The Freedom of Information requests, submitted to every authority in the region with responsibility for social care, also shows almost 100 people have been taken to court by local authorities for social care debts. Of the 21,023 people who are in arrears on their social care payments, more than 12,882 have debt management procedures started against them by their authority for non-payment of social care charges. The true figure is likely to be higher as some authorities didn't respond.
Sharon Wilde, GMB National Officer, said:
These stark figures show the UK's social care ticking timebomb has now blown a gaping hole in families' finances. The fact more than 21,000 are in debt because they're unable to pay for their own care – or that of their loved ones – shows the system just isn't working. Meanwhile, our ageing population is creating a huge demand for care staff – but caring is still not seen as a sought after career.

The lack of local authority funding often means low pay – and the sector is struggling to recruit and retain the dedicated staff needed to provide the best care to the UK's most vulnerable people. We need a clear, coherent strategy for funding social care now and in the future. Otherwise the struggle to recruit and retain carers will become even more acute, while tens of thousands of people are plunged into debt trying to pay for the level of support that they need.
Subscribe to The Briefing by email
Enable the Amazon Alexa Flash Briefing Skill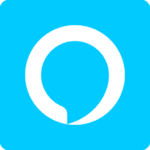 Informed Choice provides a regular personal finance and investment news summary, with an updated Flash Briefing for your Alexa enabled device. Search for The Briefing from Informed Choice in your Amazon Alexa app or visit https://www.amazon.co.uk/Informed-Choice-Radio/dp/B074DZZ1MF/ to enable this Flash Briefing.