The Briefing on Friday 8th June 2018
In this edition of The Briefing from Informed Choice on Friday 8th June 2018 – lagging British economy, IMF bailout for Argentina, consumer finance rises, premium listing rules, and Ikea bans plastics.
Subscribe to The Briefing by email
Enable the Amazon Alexa Flash Briefing Skill
Lagging British economy
The Confederation of British Industry has forecast a lagging British economy compared to other nations this year. Their latest forecasts suggest growth of 1.4% in 2018, weaker than the 2.2% forecast for the eurozone and 2.8% in the United States. Britain was previously the fastest growing economy in the G7, becoming the slowest growing following a fall in the value of Pound Sterling after the Brexit referendum vote.
The CBI previously forecast growth this year at 1.5%, with the reduction attributed to a weak start to the year during an unusually cold spell of weather. They forecast growth slowing further to 1.3% in 2019, again lagging behind Europe and the US.
CBI chief economist, Rain Newton-Smith, said:
But at the same time there's a huge amount of uncertainty in a lot of sectors about what our future relationship with the European Union will be. That means it's just harder to make those very long-term, capital intensive decisions. Businesses are still holding back.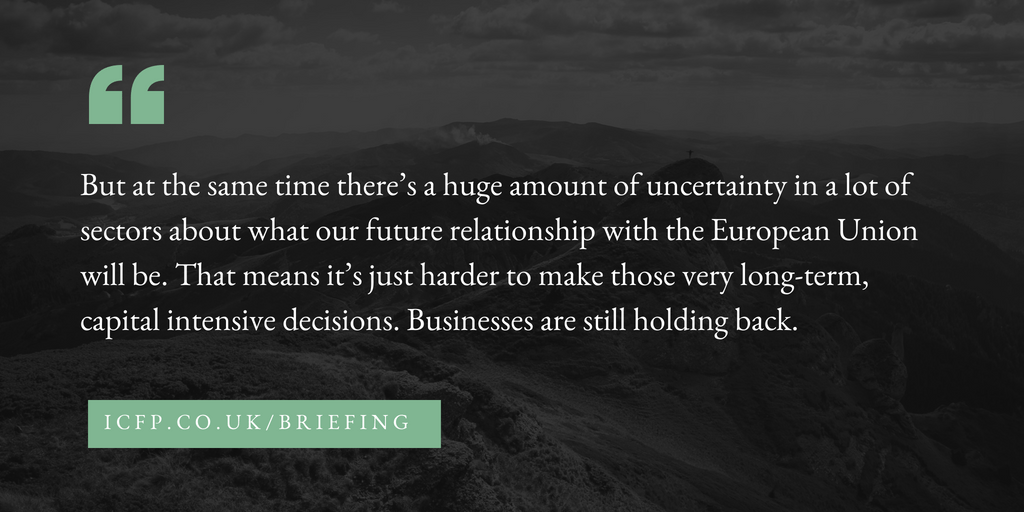 IMF bailout for Argentina
Argentina is set to receive a $50bn bailout from the International Monetary Fund, to help deal with a currency crisis and soaring price inflation. The Argentinian peso has collapsed by a quarter against the US dollar so far this year, making it more expensive to import goods. Price inflation in Argentina is currently running at around 25% a year, one of the highest rates of inflation in the world.
It represents the largest rescue package ever made by the IMF, but it is yet to be approved by the IMF board in Washington. Such a bailout is unlikely to be popular in Argentina, where the people blame the IMF for imposing austerity measures during their economic crisis in 2001/02. The terms of the bailout include Argentina reducing its fiscal deficit to 1.3% of GDP in 2019, down from 2.2% currently forecast. Price inflation will also need to be reduced to 17% by 2019, 13% by 2020 and 9% by 2021.
Argentinian finance minister Nicolas Dujovne said:
The package includes an immediate withdrawal of 30%, or $15 billion, and then we will see.
Consumer finance rises
New figures released today by the Finance & Leasing Association (FLA) show that consumer finance new business in April grew by 22%, compared with the same month last year. Credit card and personal loan new business together grew by 21% compared with April 2017, while retail store and online credit new business increased by 11%. Second charge mortgage new business increased 2% by value and 8% by volume over the same period.
Geraldine Kilkelly, Head of Research and Chief Economist at the FLA, said:
The recovery in consumer finance new business in April follows a quiet end to the first quarter of 2018 and is consistent with recent improvements in consumer confidence and retail sales.

Changes to Vehicle Excise Duty in April 2017 have affected the pattern of demand for consumer new car finance. In the first four months of 2018, the point of sale consumer car finance market overall reported new business volumes up by 4% compared with the same period in 2017.
Premium listing rules
The Financial Conduct Authority (FCA) has today finalised rules creating a new category within its premium listing regime to cater for companies controlled by a shareholder that is a sovereign country. In July last year, the FCA consulted on proposals aimed at encouraging such companies to choose the higher standards of premium listing, rather than standard listing. The FCA thinks there is considerable benefit to investors if corporate issuers agree to meet these additional premium requirements.
In light of feedback received to the consultation, the FCA agrees with certain points made and is taking forward the proposals with refinements to ensure the regulatory requirements are suitably tailored to achieve the best outcomes for investors and issuers alike.
Andrew Bailey, FCA Chief Executive, said:
These rules mean when a sovereign controlled company lists here, investors can benefit from the protections offered by a premium listing. This raises standards. This package recognises that the previous regime did not always work for these companies or their investors. These rules encourage more companies to adopt the UK's high governance standards.
Ikea bans plastics
Retail giant Ikea has committed to stopping the sale of single-use plastic products by 2020. The proposed ban will apply across its stores worldwide, with products in the future being designed to be repaired, resold or recycled. It follows an EU announcement on plans to ban plastic items including straws, cotton buds, cutlery, balloon sticks and drink stirrers.
The move is part of a goal by Ikea to design all products using only renewable and recycled materials, achieving zero emissions by 2025. Ikea also plans to increase the number of non-meat meals and snacks in its restaurants.
Torbjorn Loof, chief executive at Inter Ikea Group, said:
"Through our size and reach we have the opportunity to inspire and enable more than one billion people to live better lives, within the limits of the planet.
"We are committed to taking the lead working together with everyone – from raw material suppliers all the way to our customers and partners."
Subscribe to The Briefing by email
Enable the Amazon Alexa Flash Briefing Skill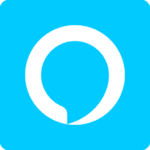 Informed Choice provides a regular personal finance and investment news summary, with an updated Flash Briefing for your Alexa enabled device. Search for The Briefing from Informed Choice in your Amazon Alexa app or visit https://www.amazon.co.uk/Informed-Choice-Radio/dp/B074DZZ1MF/ to enable this Flash Briefing.