The Briefing on Thursday 7th June 2018
In this edition of The Briefing from Informed Choice on Thursday 7th June 2018 – TSB fraud alerts, LSE trading delayed, capitals of British business, fastest selling cities, and Carillion collapse cost.
Subscribe to The Briefing by email
Enable the Amazon Alexa Flash Briefing Skill
TSB fraud alerts
TSB was hit by more than 10,000 potential fraud alerts following its IT system meltdown. Chief executive Paul Pester faced a committee of MPs yesterday, admitting more than 2,200 confirmed fraud attempts linked to the computer chaos and more than 1,300 customers having their money stolen. He explained that customers losing money would be compensated. Pester said TSB had faced and "unprecedented attack on UK banking from organised crime". Fraud attempts were 70 time higher than their usual volume during the IT crisis.
Treasury Select Committee chairman Nicky Morgan at one point asked Pester,
Do you think that TSB deserves its new nickname of the 'Truly Shambolic Bank'?
Pester was also told my a committee member that MPs were of the opinion that "the way you have communicated to this committee is, frankly, misleading."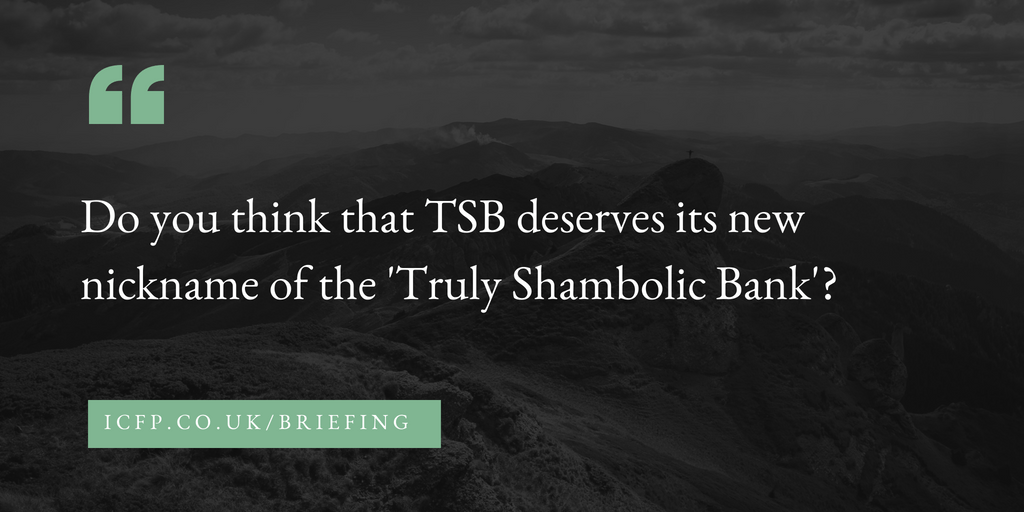 LSE trading delayed
Trading on the London Stock Exchange was delayed for around an hour this morning, following an unidentified glitch at the venue. The systems glitch is believed to have prevented the opening auction, which is a key mechanism for the start of trade. It was due to take place at 8am but trading finally started at 9am, following a 15 minute auction used to determine opening prices for stocks traded on the exchange.
Capitals of British business
A new report looking into the strengths of the current UK business landscape has discovered the emerging 'capitals' of British business. The report, published by the Lloyds Bank National Business Awards, has highlighted the new business capitals that offer distinct advantages which help drive success and growth within specific specialist sectors. However, even outside of the five identified areas, there's still good news right across the UK.
Whilst London is undoubtedly one of the world's most famous financial hubs, Birmingham (connectivity), Cardiff (talent), Leeds (affordability), Plymouth (digital) and Brighton (start-ups) are the five main newly identified business capitals. The study, amongst over 850 senior business decision makers, also identifies Bristol (80%), Brighton (76%), Norwich (75%) and Cardiff (70%) as areas with the fastest growth.
As well as the areas seeing the most business success, the report also found that two-thirds (66%) of senior business professionals find it easy to attract and retain talent, with larger businesses (701-1000 employees) finding it easiest (73%). Further, HR (86%) and technology firms (80%) find talent retention the easiest. Businesses reported competitive salaries (47%), affordability (46%) and young people choosing to stay in the area after university (43%) as the best ways to keep top talent.
Sarah Austin, Brand Director of The Lloyds Bank National Business Awards, said:
Your business has a story to tell – and we want to hear it. We're committed to recognising and rewarding the best of British business.
Fastest selling cities
Cambridge is home to the fastest selling properties valued at more than £1m. It takes an average of 45 days for these £1m plus properties to find a buyer in Cambridge, according to new research by Rightmove. The other top five fastest selling locations for £1m properties were Edinburgh, Harpenden, Bristol and St Albans.
Separate research carried out by the BBC found that more than 16,000 £1m+ plus property sales took place in Britain last year, up 5.4% on a year earlier.
Housing market analyst Miles Shipside, from Rightmove, said:
Hotspots like Cambridge have helped the East of England take over the mantle from London in recent years.

The Scottish million-pound plus market has also picked up as the increased activity in the overall housing market in Scotland is having a positive knock-on effect on the higher end, especially in cities like Edinburgh.
Carillion collapse cost
The collapse of construction giant Carillion is set to cost taxpayers at least £148 million. The figure, calculated by the National Audit Office, is expected to rise and could take years to establish. According to the NAO, the massive losses revealed by Carillion last summer came as a surprise to the Cabinet Office. The Cabinet Office started its contingency planning for the collapse of Carillion, a key strategic supplier for the government, after the losses had been revealed.
The NAO found that nearly two-thirds of government departments failed to give details about their preferred options for contracts held by Carrillion in the event of it becoming insolvent. Carillion went on to announce £1.9bn of government contracts following its profit warning in July 2017.
In a report, the National Audit Office said:
Many of these contracts had been agreed before the profit warning, although in some cases contracts were signed, or variations agreed, afterwards.
Subscribe to The Briefing by email
Enable the Amazon Alexa Flash Briefing Skill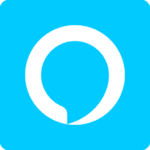 Informed Choice provides a regular personal finance and investment news summary, with an updated Flash Briefing for your Alexa enabled device. Search for The Briefing from Informed Choice in your Amazon Alexa app or visit https://www.amazon.co.uk/Informed-Choice-Radio/dp/B074DZZ1MF/ to enable this Flash Briefing.