The Briefing on Wednesday 6th June 2018
In this edition of The Briefing from Informed Choice on Wednesday 6th June 2018 – TSB under investigation, signs of recovery, Comcast Sky bid cleared, car registrations rise, and saving enough for retirement.
Subscribe to The Briefing by email
Enable the Amazon Alexa Flash Briefing Skill
TSB under investigation
TSB is being investigated by the Financial Conduct Authority following a computer failure which affected 1.9 million customers. The FCA has said that TSB chief executive Paul Pester had given an "optimistic view" of their services. He is scheduled to appear before the Treasury Select Committee of MPs for a second time to discuss the IT failure. Some TSB customers are still having trouble with online banking services following the migration of IT systems for five million customers to a new system six weeks ago.
FCA chief executive Andrew Bailey said:
We do not normally make this information [the investigation] public, but, given the level of public interest, I want to be clear that we will be conducting this work.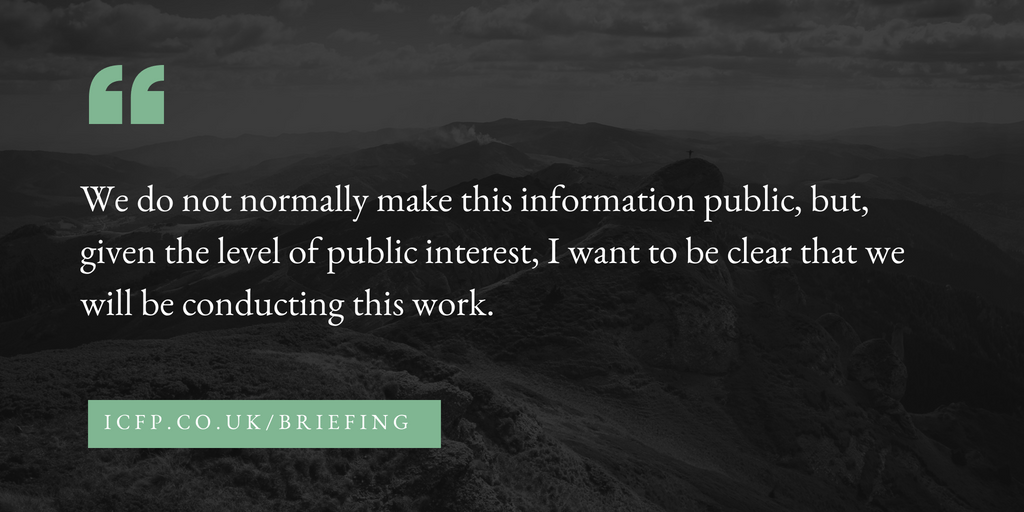 Signs of recovery
The British economy appears to be growing more quickly following a slump over the winter. The latest IHS Markit/CIPS services purchasing managers' index (PMI) shows a reading of 54.0 in May, higher than expected by economists and up from 52.8 the previous month. An index reading above 50 indicates growth.
Markit's chief business economist, Chris Williamson, explained the recovery reflected in the index reading made it more likely the Bank of England would raise interest rates again this year, saying:
But with the forward-looking indicators suggesting that the economy could relapse, a rate rise is by no means assured.
Comcast Sky bid cleared
The government has cleared the way for a £22bn takeover bid of Sky by Comcast, also saying a similar bid from Fox would be approved subject to the disposal of Sky News. Secretary of State Matt Hancock confirmed that Comcast's bid for Sky does not raise public interest concerns. As a result, the bid will not be blocked by the government. However, the bid from 21st Century Fox would not be approved by government until adequate plans for the divestment of Sky News from the core business is presented.
Car registrations rise
New car registrations in May rose by 3.4%. This is a second consecutive month of growth in new car registrations following a year of declines. According to the Society of Motor Manufacturers and Traders (SMMT), this increase was driven by a 10.1% rise in private registrations in May. Fleet registrations fell by 0.7% during the month and business registrations were down by 9.6%.
Demand for diesel vehicles continued to fall, down by 23.6% in May. This fall in demand was offset by a 23.5% increase in petrol vehicle registrations and a 36.1% rise in registrations of alternatively fuelled vehicles. Electric and hybrid-cars now represent a record 5.8% market share.
SMMT chief executive Mike Hawes said:
May's growth, albeit on the back of large declines last year, is encouraging and suggests the market is now starting to return to a more natural running rate.

To ensure long-term stability, we need to avoid any further disruption to the market, and this will require sustainable policies that give consumers and businesses the confidence to invest in the new cars that best suit their needs.

Fleet renewal is the fastest way to improve air quality and reduce CO2, and this applies to hybrid and plug-in technologies as well as the latest low-emission petrol and diesels which, for many drivers, remain the right choice economically and environmentally.
Saving enough for retirement
The number of under 30s saving enough for retirement has risen sharply by 9%, according to the 14th annual Scottish Widows Retirement Report. As the success of auto-enrolment continues, two in five UK workers aged 22-29 years old are now saving adequately for retirement, up from 30% last year. Despite this, more than one in five young people are still saving nothing for later life, with a further 20% saving seriously less than 12% of their income, the minimum amount recommended by Scottish Widows.
Robert Cochran, Retirement Expert at Scottish Widows, said:
It's encouraging that more young people are saving enough for a decent retirement and auto-enrolment has played a really important part. However, auto-enrolment was designed as a safety net for a country facing a pensions crisis. This year's study shows some of the hardest working and most financially vulnerable members of society are slipping through the auto-enrolment net because of minimum earnings thresholds. This unfairly impacts multi-jobbers, who could be working the equivalent of full-time hours, yet without the financial benefit of having a single employer.
Subscribe to The Briefing by email
Enable the Amazon Alexa Flash Briefing Skill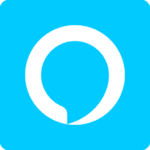 Informed Choice provides a regular personal finance and investment news summary, with an updated Flash Briefing for your Alexa enabled device. Search for The Briefing from Informed Choice in your Amazon Alexa app or visit https://www.amazon.co.uk/Informed-Choice-Radio/dp/B074DZZ1MF/ to enable this Flash Briefing.