The Briefing on Tuesday 5th June 2018
In this edition of The Briefing from Informed Choice on Tuesday 5th June 2018 – government loses on RBS sale, charged through the nozzle, water pay national scandal, Woz backs bitcoin, and no interest on business savings.
Subscribe to The Briefing by email
Enable the Amazon Alexa Flash Briefing Skill
Government loses on RBS sale
The government has sold another tranche of its shares in Royal Bank of Scotland, losing more than £2bn on the sale. It sold shares at 271p each, after paying 502p a share when it bailed-out RBS during the global financial crisis a decade earlier. According to Treasury Economic Secretary John Glen, the loss was "based on the reality of the situation that RBS is now in."
Due to the sale, taxpayers will now own 62.4% of the bank, down from 70.1%. The government is planning to sell £15bn worth of RBS shares by 2023. Speaking to the BBC, Mr Glen said:
I would love it if we could sell the shares at a much higher price. Obviously that is what everyone would like to do, but we need to be realistic and look at the market conditions.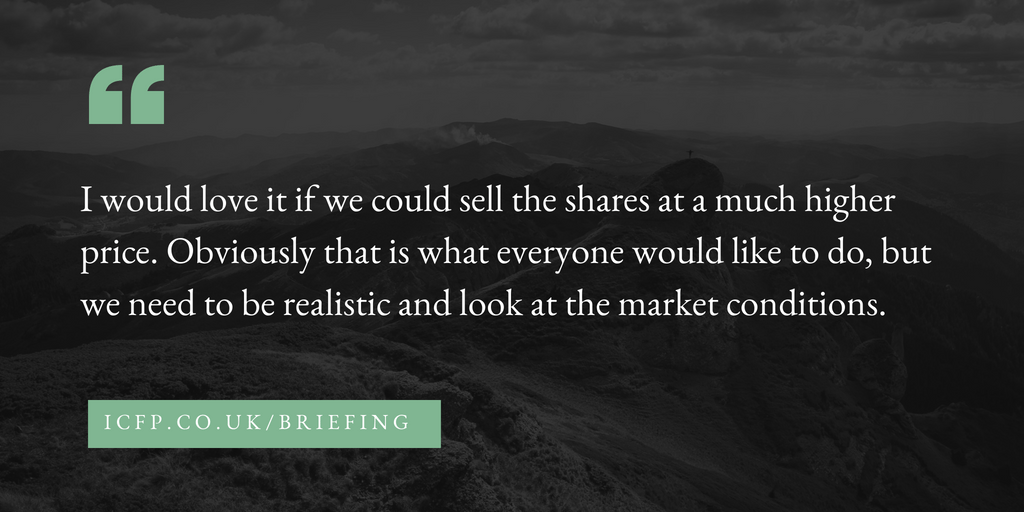 Charged through the nozzle
Motoring group the AA has accused petrol retailers of ripping off motorists, saying they are being "charged through the nozzle" for petrol and diesel, despite oil costs falling back. The RAC has also reported that prices at the pump accelerated in May at the fastest rate in at least 18 year. Unleaded petrol rose from 123.43p to 129.41p a litre last month.
According to RAC's Fuel Watch group, it means the average cost of filling up a family car's fuel tank by £3.29 in the space of a month, rising above £70. During May, the price of oil rose to more than $80 a barrel, its highest level for three and a half years.
AA fuel spokesman Luke Bosdet said:
With half term and hot weather bringing drivers out in their millions over the weekend, the fuel trade went after them and charged through the nozzle for petrol and diesel.

It wasn't enough that the forecourts would have enjoyed bumper sales from cold drinks, ice creams and other summer sales.

Less than a month ago, the petrol retailers were falling over themselves to warn of pump prices at record levels.

Now that the price of oil has fallen away and fuel costs have followed, in true form, they have kept quiet and carried on charging cash-strapped motorists the maximum for their fuel.
Water pay national scandal
Privatised water company bosses in England have come under fire for receiving £58m in pay and benefits during the past five years, despite customers facing above-inflation rises in their water bills. According to the GMB union, the chief executives of the nine water and sewage companies in England are "fat cats" receiving "staggering sums" from the management of a natural resource.
Tim Roache, GMB's general secretary, has referred to the pay awards as a national scandal and called for the industry to return to public ownership. Roache said:
It's a national scandal that over the last five years England's hard-pressed water customers have been forced to splash out £58m through their bills to go into the pockets of just nine individuals. Privatisation of the water industry has been a costly mistake and these eye-watering sums are further proof the water industry must be returned to public hands.

The GMB is urging people and politicians to Take Back the Tap and make our water services work for the many and not the few.
Woz backs bitcoin
Apple co-founder Steve Wozniak has backed bitcoin, saying he hopes the cryptocurrency will one day become a global single currency. Responding to comments made earlier this year by Twitter CEO Jack Dorsey, Wozniak said:
I buy into what Jack Dorsey says, not that I necessarily believe it's going to happen, but because I want it to be that way, that is so pure thinking.

Bitcoin is mathematically defined, there is a certain quantity of bitcoin, there's a way it's distributed… and it's pure and there's no human running, there's no company running and it's just… growing and growing.
No interest on business savings
62% of SMEs in Britain, the equivalent of three million businesses, are not earning any interest on their business savings. That's according to new research from specialist bank Aldermore. The research has revealed financial pressures are the main reason for this; 40% of those not earning interest do not save a sufficient amount on a monthly basis, whilst a third of SMEs are exhausting their savings before they can gain any interest. The current low interest rate environment is an additional concern as almost two in ten believe their bank does not offer high enough rates for noticeable interest to be earned.
Ewan Edwards, Head of Savings, Aldermore says:
Being a business owner comes with a whole host of challenges, so it is vital that business owners make their surplus cash work harder to provide additional financial support and to strengthen financial resilience. Our research shows over three fifths (62%) of SMEs are not earning any interest, meaning over three million businesses could be missing out on additional income that would be an added boost when dealing with the multiple financial pressures of running a business; such as cash flow.

In addition, the research reveals that almost two thirds (65%) of business owners adopt the habit of having a business and personal savings account with the same provider. While this may appear to be the 'easiest' option, taking this approach means businesses are missing out on a number of good products on the market. We encourage all business owners to shop around to find the best account on offer, as this can make a positive difference in the long term.
Enable the Amazon Alexa Flash Briefing Skill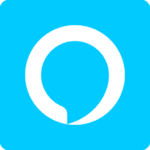 Informed Choice provides a regular personal finance and investment news summary, with an updated Flash Briefing for your Alexa enabled device. Search for The Briefing from Informed Choice in your Amazon Alexa app or visit https://www.amazon.co.uk/Informed-Choice-Radio/dp/B074DZZ1MF/ to enable this Flash Briefing.