Nominated for Women in Financial Advice Awards 2018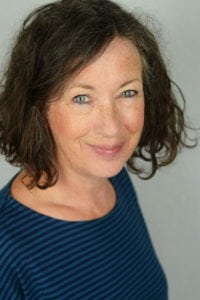 Keeping an office running smoothly is not an easy task. It takes patience, attention to detail and the ability to motivate the rest of the team.
Andy Bamford keeps Informed Choice running like a well-oiled machine.
She founded Informed Choice with Nick in 1994 and has worked in financial services for over 20 years.
We are therefore delighted that her hard work has been acknowledged and she has been nominated for the inaugural Professional Adviser Women in Financial Advice Awards.
Her nomination in the category of Woman of the Year – In-house Adviser Support, identifies women whose achievements and work providing internal support services within a UK financial advice business have helped improve this area of financial advice and raise its profile as a career for women.
Almost 400 individuals have been nominated for the awards which celebrate the achievements of women in a sector where they continue to be under-represented. Just 18.5% of CEOs, CFOs and board directors at the UK's largest 280 financial services firms are women, according to FCA data.
The Women in Financial Advice Awards is eager to inspire more women to enter a career in financial services.
Women are well represented at Informed Choice, with three women taking pivotal roles on our leadership board and further four employed in other roles. Women at Informed Choice in fact outnumber the men!
In order for Andy to progress through to the next round, the judges will be looking at her achievements in the workplace, the challenges she's faced and evidence of her contributions to support and inspire women.
The winners will be unveiled at a special ceremony in London on 10th October 2018.