The Briefing on Thursday 31st May 2018
In this edition of The Briefing from Informed Choice on Thursday 31st May 2018 – high-cost credit crackdown, slower house price growth, Italian bond instability eases, rising consumer confidence, and landlines we never use.
Subscribe to The Briefing by email
Enable the Amazon Alexa Flash Briefing Skill
High-cost credit crackdown
The Financial Conduct Authority has announced plans to crackdown on the 'rent-to-own' sector, which could face a price cap similar to that already imposed on payday loan providers. The financial services regulator is also considering reforms to the structure and cost of bank overdrafts, although says it won't go as far as imposing a price cap. The consultation follows a two-year market study into high-cost credit, which is used by nearly three million people in the UK.
Andrew Bailey, Chief Executive of the Financial Conduct Authority said:
High-cost credit is used by over three million consumers in the UK, some of who are the most vulnerable in society. Today we have proposed a significant package of reforms to ensure they are better protected including the possibility of a cap on rent-to-own lending.

The proposals will benefit overdraft and high-cost credit users, rebalancing in the favour of the customer.

Our immediate proposed changes will make overdraft costs more transparent and prevent people unintentionally dipping in to an overdraft in the first place. However, we believe more fundamental change is needed in the way banks charge customers for overdrafts. Given the size of the market our work here will be completed as part of our wider review into retail banking.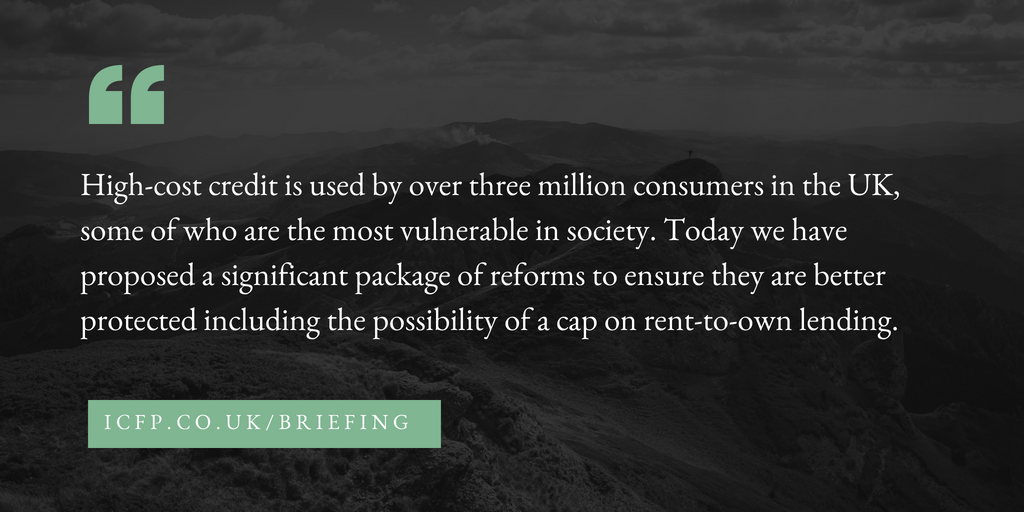 Slower house price growth
House prices in Britain rose by less than expected this month, according to the latest Nationwide house price survey. According to Nationwide, average prices rose by 2.4% in the year to May, after rising 2.6% in the year to April. The growth is lower than expected in a recent Reuters poll of economists. In April alone, average house prices fell by 0.2%. It's the third time in four months that monthly prices have fallen. Nationwide is now forecasting house price growth of around 1% in 2018.
Nationwide Chief Economist Robert Gardner said:
There are few signs of an imminent change. Surveyors continue to report subdued levels of new buyer enquiries, while the supply of properties on the market remains more of a trickle than a torrent.
Italian bond instability eases
The first major bond sale in Italy since recent political turbulence resulted in steady demand from investors yesterday. However, the government needed to tempt bond investors with significantly higher yields during the €5.6bn auction. The auction followed three days of selling in the bond markets, with fears of a snap election in the summer turning into a referendum on Italy's continued membership of the single currency. Despite continued political instability, the anti-establishment parties Five Star Movement and the far-right League had resumed talks about formed a coalition government.
The yield on a two-year bond in Italy rose from 0.27% to as high as 2.72% earlier this week, on fears of a snap election and its consequences for continued membership of the Euro. 10-year Italian sovereign debt rose from 2.4% to 3.39%. The bond auction yesterday resulted in a sale of five-year bonds with a yield of 2.32%, floating seven-year bonds with a yield of 2% and 10-year bonds with a yield of 3%.
Rising consumer confidence
Consumer confidence in the UK rose in May, despite remaining in negative territory. The latest Consumer Confidence Index from GfK showed a rise of two points in May, with the index reading remaining at minus seven due to concerns about the wider economy.
Joe Staton, client strategy director at GfK, explained that Britain consumers are still "resolutely downbeat about the general state of the economy". He said:
These negative economic scores are depressing the overall index and preventing it from breaking out into positive territory.

We have been at zero or negative for 29 months now. When will the strong jobs market and rising real incomes, coupled with ongoing low interest rates and low levels of headline inflation, have an impact?

With UK retail sales falling at their sharpest rate since the mid-90s, tough trading conditions for Britain's hard-pressed retail sector continue to take their toll.
Landlines we never use
Almost £480 million is currently being wasted every year by customers paying for landlines that they do not use. That's according to new research by comparethemarket.com. Their new study has found that almost a quarter of people currently own a landline but never use it.
The latest figures from Ofcom indicate that the average spend on landline services currently stands at around £23.50 per month. 74% of those costs are down to the line rental, which is also used for broadband services, and bundled calls. This suggests that people are spending just over £73 a year on landline services that are not part of a bundle or for line rental. This equates to £478 million a year based on the number of people that have a landline but never use it.
Peter Earl, Head of Utilities at comparethemarket.com said:
The death of the landline is 'hopefully' upon us. Smart phones are slowly but surely making landlines obsolete, and generations Y and Z will likely ensure its final demise. As mobile coverage improves across the country, the number of people who will used a fixed line will inevitably decrease.

The market is to blame partly for this as a package that includes phone can be cheaper than buying broadband on its own. However, it seems that a huge number of people are currently wasting money with landlines that they never use or have connected in their home.

The biggest cost of a having a landline is the line-rental charges – which are often required to have broadband – but the costs of operating that landline are sometimes charged on top. This means that there is a significant amount being thrown away on monthly charges for a service that is never used. It is important to regularly review your current phone and broadband costs to ensure that you are not being charged for something unnecessarily. If in doubt, call your provider to check.
Subscribe to The Briefing by email
Enable the Amazon Alexa Flash Briefing Skill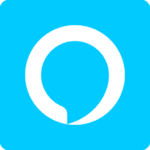 Informed Choice provides a regular personal finance and investment news summary, with an updated Flash Briefing for your Alexa enabled device. Search for The Briefing from Informed Choice in your Amazon Alexa app or visit https://www.amazon.co.uk/Informed-Choice-Radio/dp/B074DZZ1MF/ to enable this Flash Briefing.