The Briefing on Tuesday 29th May 2018
In this edition of The Briefing from Informed Choice on Tuesday 29th May 2018 – RBS sale expected, oil price fall, Bank of Mum & Dad slows lending, drone economic boost, and ill children ruin holiday plans.
Subscribe to The Briefing by email
Enable the Amazon Alexa Flash Briefing Skill
RBS sale expected
Press reports suggest the government is planning to start a multi-billion pound sale of its stake in Royal Bank of Scotland as early as this week. Investment banks have reportedly been briefed to expect an imminent disposal of a significant amount of the government's 70.5% stake in RBS, which was acquired during a bailout in 2008. The government is expected to sell as much as 10% of its RBS shares, raising more than £3bn.
There has been plenty of speculation about the sale with government ministers committed to selling RBS shares by next March, hopeful of raising at least £15bn over the course of five years. The speculation comes after RBS settled a large fine with the US Department of Justice earlier this month, clearing the way for returning to private ownership.
James Leigh-Pemberton, chairman of UK Financial Investments which was established to manage the government's stake in RBS, told MPs last month it was "an entirely fair assumption" that the £3bn sell-off of RBS shares would take place in the current financial year. He explains investors wanted to see the US fine resolved before "committing themselves to buying RBS equity".
Oil price fall
Oil prices fell on Monday on fears of increased supplies from Saudi Arabia and Russia. A continued improvement in US production also contributed to the fall in prices. The benchmark Brent crude futures fell to $75.32 a barrel on Monday evening, down $1.12 on its previous close. The benchmark fell to a three-week low of $74.49 earlier during Monday's trading session. Trading volumes were lighter than usual due to public holidays in the UK and US.
The Organization of the Petroleum Exporting Countries (OPEC) and other oil producing nations, led by Russia, started to withhold 1.8 million barrels per day of supplies in 2017 with the goal of supporting markets. Prices have subsequently risen from their lows of $30 a barrel, with Brent Crude rising above $80 a barrel earlier this month.
Bank of Mum & Dad slows lending
More parents are helping their children onto the property ladder this year, but they can't afford to give as much as they used to. This is according to a new report from insurer Legal & General which found the average parental contribution towards first-time homebuyers this year was £18,000. It's fallen 17% from the £21,600 average last year and, according to L&G, shows parents are "feeling the pinch".
The report shows that one in four homebuyers still expect to receive financial help from friends or family. 27% of home buyers will receive financial assistance from their parents this year, up from 25% last year. The insurer concluded that the Bank of Mum and Dad remains a "prime mover" in the UK housing market, despite it lending smaller amounts of money this year.
L&G chief executive Nigel Wilson said:
People are feeling a bit of a pinch around the economy and therefore we're seeing pretty much a national trend outside of London for less to be given.
Drone economic boost
Drone technology could result in a £42bn boost to the UK economy by 2030. New research from accountants PwC claims drones will result in the employment of hundreds of thousands of people, lifting GDP by 2%. According to the report, 76,000 unmanned aerial vehicles could be operational in the UK by the end of the next decade, with commercial and public applications. The increase in drone usage would save billions of pounds in efficiencies, with jobs replaced with 628,000 new roles in the drone economy.
Elaine Whyte, of PwC, said:
Drones have the potential to offer a powerful new perspective for businesses across a variety of industries, delivering both productivity benefits and increased value from the data they collect.

I envisage that the advantages of drone technology will be well established within the decade – not only for business purposes but also for helping to protect our society, for example, through being used by the emergency services. There is a need for current UK drone regulation to advance to see the estimations in our report become a reality but it's positive to see the government already taking proactive steps to address this with the draft drones bill.
Ill children ruin holiday plans
37% of parents have experienced a child falling ill or suffering an injury whilst on holiday. This is according to a new study released today by Co-op Insurance. More than a quarter of parents have cancelled or considered cancelling a family holiday because their child was unwell. Despite this, half of UK parents don't take out travel insurance when going on holiday.
Highlighting the financial impact that this can have, the average travel insurance claim for an unwell child stands at £606, with some claims reaching into the thousands. Of those parents who have been caught short on holiday, a third had to pay for their child's treatment on a credit card, and a further third had to dip into their savings.
In terms of the most common ailments parents say their children suffer on holiday, stomach bugs, flu, and chickenpox top the list of illnesses, whilst cuts, insect bites, and bruises, are the most common injuries suffered by children on holiday.
Colin Butler, Head of Travel Insurance at the Co-op said:
It's alarming that so many families are going on holiday without having travel insurance in place. Illnesses and injuries particularly for children can be unpredictable and as a result, unexpected medical bills can be very expensive.

We want to ease that financial burden and help families feel safe on holiday. For that reason, during the summer months, we'll be offering free travel insurance for children under the age of 18.
Subscribe to The Briefing by email
Enable the Amazon Alexa Flash Briefing Skill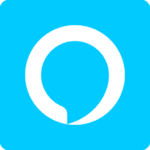 Informed Choice provides a regular personal finance and investment news summary, with an updated Flash Briefing for your Alexa enabled device. Search for The Briefing from Informed Choice in your Amazon Alexa app or visit https://www.amazon.co.uk/Informed-Choice-Radio/dp/B074DZZ1MF/ to enable this Flash Briefing.