The Briefing on Friday 25th May 2018
In this edition of The Briefing from Informed Choice on Friday 25th May 2018 – interest rate warning, mortgage lending up, Homebase sold for £1, Deutsche Bank restructure, and unreasonable expectations.
Subscribe to The Briefing by email
Enable the Amazon Alexa Flash Briefing Skill
Interest rate warning
Bank of England governor Mark Carney was warned that a "disorderly" Brexit could result in interest rates remaining lower for longer. Speaking at a conference in London, Carney explains any interest rate rise would have to wait in the event of a "sharp Brexit", in order to support growth in the UK economy. He also explained that "new trading arrangements" with the EU would likely result in weaker income growth.
Carney was reassuring the audience on the preparations the Bank is making around Brexit outcomes, as negotiations reach what he referred to as a critical stage. Restating an earlier analysis of the impact of the Brexit decision on the UK economy, he said incomes had been squeezed and household spending cut back. He said that households were now 4% worse off than the Bank had expected before the referendum vote. Carney said:
As the consequences of sterling's fall showed up in the shops and squeezed their real incomes, [consumers] have cut back spending growth to rates about one half of those pre-referendum.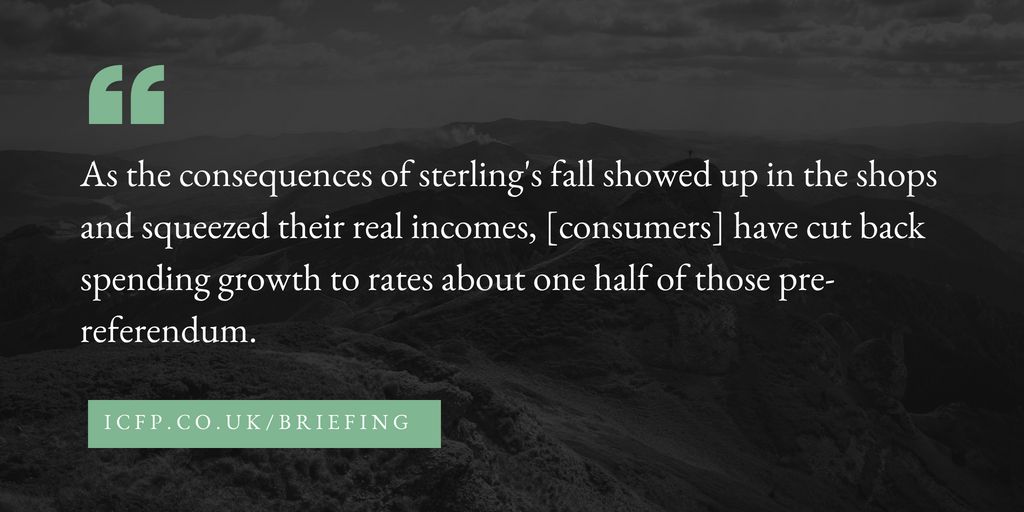 Mortgage lending up
UK Finance's latest Household Finance Update for April 2018 has shown gross mortgage lending in April up 13.3% higher than a year earlier, at £20.4bn. According to the data, the number of total mortgage approvals has also risen and is 11% higher. This increase is primarily driven by remortagage approvals which were almost 30% higher than a year earlier.
UK Finance also reported that card spending was 9.8% higher than a year earlier. Outstanding levels of credit card borrowing grew by 5.2% over the year, down from an annual growth rate of 5.7% in March.
Commenting on the data, Eric Leenders, Managing Director, Personal Finance at UK Finance said:
April saw steady growth in mortgage lending and approvals, following a slowdown in activity the previous month. This was driven by strong remortgaging levels, as borrowers locked into attractive deals amid expectations of a base rate rise.

Card spending has strengthened following a subdued March. Despite the recent fall in inflation and the squeeze on household incomes starting to show some signs of easing, consumer confidence remains relatively low.
Homebase sold for £1
Hardware retailer Homebase has been sold to Hilco Capital, a retail turnaround specialist and owner of HMV, for a nominal sum of £1. The chain was put up for sale by its Australian owners Wesfarmers earlier in the year, two years after they purchased it for £340m. Homebase is reportedly losing around £20m a month. The future of Homebase is now in question, with numerous options being considered by the new owners, including a company voluntary arrangement which could result in store closures and job losses for some of its 11,500 staff.
Wesfarmers managing director Rob Scott said:
The investment has been disappointing with the problems arising from poor execution post-acquisition being compounded by a deterioration in the macro environment and retail sector in the UK.
Deutsche Bank restructure
Deutsche Bank has announced plans to lay off 7,000 global staff, as part of a restructuring plan designs to reduce costs and restore profitability. The investment bank announced plans to cut a quarter of equities sales and trading business staff, following a business review.
Chief Executive Officer Christian Sewing said:
We remain committed to our Corporate & Investment Bank and our international presence – we are unwavering in that. We are Europe's alternative in the international financing and capital markets business. However, we must concentrate on what we truly do well.
Unreasonable expectations
Children want to earn £4 million a year, but think they'll only earn £1.5 million a year, 50 times the current average salary. This is according to a Halifax study on the money expectations of 8-15 year-olds. The study also revealed a gap in gender pay expectations, with boys saying they expect to earn £2 million whereas girls said they expect to earn £1.1 million.
The survey also found that children are vastly overestimating the current costs of everyday life. Bakers and supermarkets will raise eyebrows at the thought of a loaf of bread costing £15 or a pint of milk costing £17 – more than 10 times and more than 30 times their actual costs respectively. Whilst children tend to exaggerate costs, they fall short on the actual cost of school uniform, which sets parents back by an average of £213.
Emma Bradley, parenting expert and award-winning blogger, said:
Even if children help with the weekly shop, they don't always appreciate the cost of what you're buying. It's really important children understand the value of money, and the sooner the better. My 18 year-old is heading to university soon and I hope we've given her the skills needed to budget and not live off baked beans!
Subscribe to The Briefing by email
Enable the Amazon Alexa Flash Briefing Skill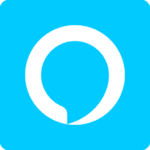 Informed Choice provides a regular personal finance and investment news summary, with an updated Flash Briefing for your Alexa enabled device. Search for The Briefing from Informed Choice in your Amazon Alexa app or visit https://www.amazon.co.uk/Informed-Choice-Radio/dp/B074DZZ1MF/ to enable this Flash Briefing.