The Briefing on Tuesday 22nd May 2018
In this edition of The Briefing from Informed Choice on Tuesday 22nd May 2018 – FTSE 100 fresh record high, pessimistic outlook, Comcast Sky deal cleared, digital transformation, and removing best before dates.
Subscribe to The Briefing by email
Enable the Amazon Alexa Flash Briefing Skill
FTSE 100 fresh record high
This FTSE 100 index of leading UK company shares has risen to a new record high for the second time in less than a week. The index closed more than 1% higher yesterday at 7,859.17 points, beaten its previous record close of 7,787 from 17th May. Analysts believe the rise was down to an easing of trade tensions between the US and China. UK-listed mining companies, oil firms and banks all benefited from a higher US dollar, with Pound Sterling down 0.3% against the dollar and euro.
Retailers also performed strongly on Monday, with Marks and Spencer, Sainsbury and Next all rising by between 2% and 4%. Only eight of the 100 firms featured in the FTSE 100 reported a negative performance on Monday.
Pessimistic outlook
A new survey of British chief executives shows a more pessimistic outlook for economic growth during the next few years. Concerns about economic nationalism and Brexit have muted the growth outlook, according to the new survey from accountants KPMG. According to the survey, only 38% of chief executives believe their revenues will grow by more than 2% a year during the next three years. This is down from 47% sharing the same belief last year, and 58% when the survey was carried out in 2016.
61% of company chief executives forecast growth between zero and 2% a year, up from 54% last year.
Bill Michael, UK Chairman of KPMG, said:
Many governments and businesses are still grappling with unforeseen developments, such as Brexit and the rise of economic nationalism, which are having a seismic impact on their decision-making.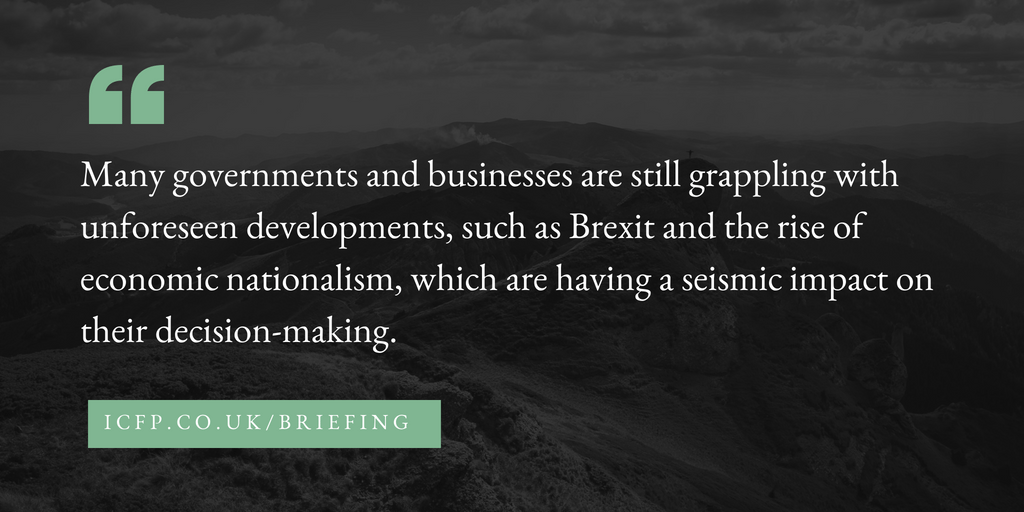 Comcast Sky deal cleared
Culture Secretary Matt Hancock has cleared the way for a £22bn takeover bid for Sky by US cable giant Comcast. Hancock said he was "not minded" to refer the takeover bid to the Competition and Markets Authority (CMA) on the grounds of public interest. Sky's largest shareholder, 21st Century Fox, is also trying to buy Sky with a £17.5bn bid made in December 2016. Fox's bid has subsequently been held up by regulatory scrutiny by the CMA and telecoms regulator Ofcom.
In a written ministerial statement on Monday, Matt Hancock said:
Having reviewed the relevant evidence available, I can confirm that I have today written to the parties to inform them that I am not minded to issue an EIN (European Intervention Notice) on the basis that the proposed merger does not raise concerns in relation to public interest considerations which would meet the threshold for intervention.
Digital transformation
The speed and scale of digital transformation within the financial services industry is contributing to the emergence of new non-financial risks. That's according to a new report, Sustainable Financial Services in the Digital Age. The joint report from UK Finance and Parker Fitzgerald, comes only days ahead of the introduction of the General Data Privacy Regulation (GDPR) and highlights the need for firms to consider their exposure to risk and operational resilience in today's digital age.
The report outlines how adopting new technologies, including artificial intelligence (AI) and machine learning, cloud computing and distributed ledger technology (DLT), will allow the financial services sector to develop new services and platforms to significantly reduce operational costs. Those organisations committed to full-scale transformation will be best placed to deliver the greatest benefits to customers and shareholders.
Dan Crisp, Director of Technology & Digital at UK Finance, said:
Given today's ever-increasing threat of cyber-attacks and data protection violations, it's vital that the financial services sector prioritises operational resilience – just having a firewall simply doesn't cut it. The speed and scale of digital transformation makes it essential for new technologies to be integrated safely within existing operating models while minimising risk.

This isn't a zero-sum game; these risks are not isolated to specific organisations and financial services firms can harness innovation while simultaneously tackling these new challenges, through the analysis of operating models and building new risk frameworks. The industry is working hard to develop technology and water-tight risk programmes, but only collaboration with policymakers and regulators, both domestic and cross-border, will facilitate success.
Removing best before dates
Supermarket giant Tesco is planning to remove 'best before' labels from many of its fresh produce lines. The move is designed to reduce waste, preventing 'perfectly edible food' from being thrown away. It will apply to around 70 pre-packaged fresh produce lines, including apples, potatoes, tomatoes, lemons, other citrus fruit and onions.
Mark Little, Tesco's head of food waste, said:
We know some customers may be confused by the difference between 'best before' and 'use by' dates on food and this can lead to perfectly edible items being thrown away before they need to be discarded.

Many customers have told us that they assess their fruit and vegetables by the look of the product rather than the 'best before' date code on the packaging.
Subscribe to The Briefing by email
Enable the Amazon Alexa Flash Briefing Skill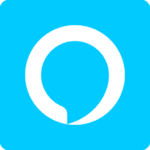 Informed Choice provides a regular personal finance and investment news summary, with an updated Flash Briefing for your Alexa enabled device. Search for The Briefing from Informed Choice in your Amazon Alexa app or visit https://www.amazon.co.uk/Informed-Choice-Radio/dp/B074DZZ1MF/ to enable this Flash Briefing.