The Briefing on Friday 11th May 2018
In this edition of The Briefing from Informed Choice on Friday 11th May 2018 – straightforward interest rate decision, secret savings, pothole claims surge, absurd student loan interest, and Npower energy bills.
Subscribe to The Briefing by email
Enable the Amazon Alexa Flash Briefing Skill
Straightforward interest rate decision
Bank of England Deputy Governor Ben Broadbent has said the decision this week to keep interest rates on hold was straightforward. He explained it made sense to adopt a wait and see approach, following economic weakness in the first quarter which could be temporary. The Monetary Policy Committee said yesterday it would look for signs of an improving economy over the coming months before implementing another rate hike.
Speaking to the BBC, Broadbent said:
It is entirely the sensible thing to do, to wait to see whether we are right that the economy will bounce back from here, and for me the decision was straightforward.
Seven members of the Bank's Monetary Policy Committee voted to keep interest rates on hold at 0.5% this month, with the other two committee members voting for a 0.25% rate rise to 0.75%. Until recently, markets had priced in a rate rise this month, with opinions changing following preliminary estimates of weak economic growth in the first quarter of the year. Pound Sterling fell to a four-month low against the US dollar following the rate decision.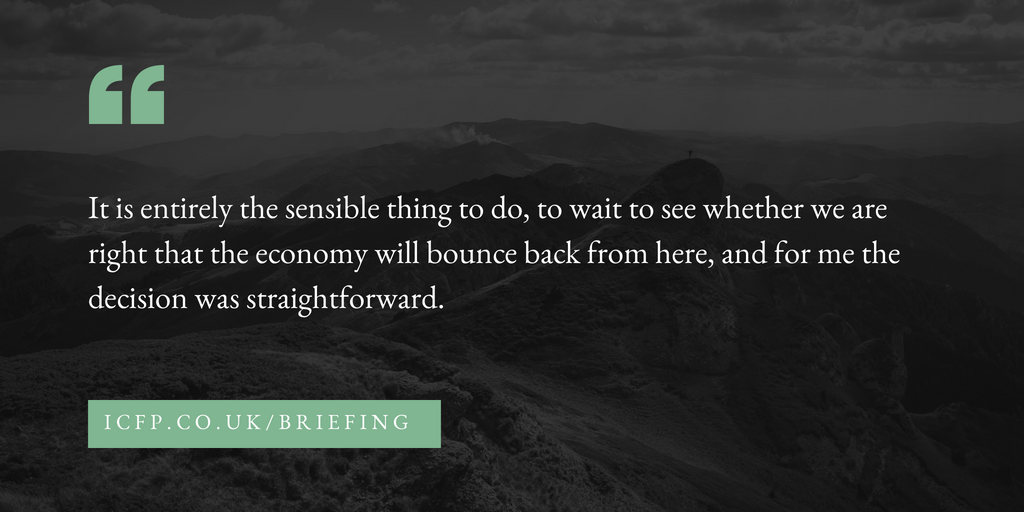 Secret savings
Nearly a third of over 40s couples have built up a secret stash of savings. New research from Prudential found a lack of trust is driving couples to keep secret finances. 7% of those couples with secret savings had more than £50,000 in cash hidden away from their significant other. One in three admitted to having no specific plans for the money, but wanting to make sure their partners couldn't get their hands on it. Others said the savings were intended for holidays, cars and other personal treats. One in five reported that their partner does not know how much they earn.
According to Prudential, "Lack of trust seems to be a driving force behind many secret finances,"
Pothole claims surge
Accidents and repairs relating to potholes are costing British drivers at least £1m a month, according to a new report from the AA. The motoring association reported more pothole-related insurance claims in the first four months of this year than during the whole of 2017. They estimate more than 4,200 car insurance claims for potholes to date this year, with only 3,500 claims made during the whole of last year. The AA called the number of potholes an "epidemic" and a "national embarrassment".
Janet Connor, the AA's director of insurance said:
In most cases the damage caused by a pothole – a ruined tyre or even two tyres and perhaps a wheel rim – does not justify making an insurance claim given that it is likely to lead to the loss of your excess and no-claim bonus. So the claims we are seeing are clearly much worse than that.

Drivers are hitting potholes and ruining their suspension, steering, the underbody of the car, breaking axles and occasionally being knocked off course and hitting other vehicles, kerbs or a lamp-post.

This year we are seeing a growing number of pothole claims described as: 'car severely damaged and un-driveable' which didn't happen at all last year. The pothole epidemic has become nothing short of a national disgrace."
Absurd student loan interest
A Treasury Select Committee report has said the inflation measure used to set interest rates on student loans is "absurd". According to the committee, the use of the Retail Prices Index to set interest rates on student loans is flawed and should be abandoned. The use of the RPI inflation measure will result in interest charges on student loans for tuition fees rising to 6.3% later this year.
Nicky Morgan, chairman of the Treasury Select Committee, said:

Continuing to use a measure that it readily admits is flawed, on the grounds of consistency, is absurd.

It guarantees that student loan interest rates will be consistently flawed.
Npower energy bills
Energy supplier Npower has announced a 5.3% increase to energy prices on 17th June, adding £64 on average to a typical dual fuel energy bill. It will result in around one million Npower customers on the standard variable tariff paying more for their energy supplies, with average bills rising from £1,166 to £1,230 a year. The 5.3% increase is made up of a 4.4% increase to gas prices and 6.2% increase to electricity prices.
Simon Stacey, managing director of domestic markets for Npower, said:
Announcing this price change today isn't a decision we've taken lightly.

The costs all large and medium energy suppliers are facing – particularly wholesale and policy costs which are largely outside our control – have unfortunately been on the rise for some time and we need to reflect these in our prices.

Less than half of our customers are on our standard tariff – one of the lowest levels among the larger energy suppliers.

We continue to encourage all our customers to look at our range of competitive fixed deals and switch to a tariff that best suits their needs – whether that's our green product or a short, medium deal, or the market's longest fix.

While existing customers who are currently on a fixed deal, have a prepayment meter or on the Safeguard tariff are protected from these increases, we encourage any customer who is struggling with their energy bills to contact us.
Subscribe to The Briefing by email
Enable the Amazon Alexa Flash Briefing Skill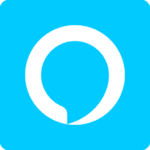 Informed Choice provides a regular personal finance and investment news summary, with an updated Flash Briefing for your Alexa enabled device. Search for The Briefing from Informed Choice in your Amazon Alexa app or visit https://www.amazon.co.uk/Informed-Choice-Radio/dp/B074DZZ1MF/ to enable this Flash Briefing.