The Briefing on Friday 27th April 2018
In this edition of The Briefing from Informed Choice on Friday 27th April 2018 – house price growth, RBS profits, maternity leave debt, Poundworld in trouble, and happy empty nesters.
Subscribe to The Briefing by email
Enable the Amazon Alexa Flash Briefing Skill
House price growth
Annual house price growth rose slightly during April, according to the latest Nationwide House Price Index. The index reported annual growth of 2.6% in April, up from 2.1% the previous month. Average house prices rose by 0.2% during the month, with seasonal factors taken into account. It means the average price of a house stands at £213,000, up from £211,625 in March.
Nationwide also reported that the share of cash property transactions fell during the past 18 months. This was partly due to the additional rate of stamp duty on the purchase of second homes, which are often cash transactions.
Robert Gardner, chief economist at Nationwide, said:
February saw a softening in house purchase approvals to 64,000 cases, following a surprise rise in January. These figures are broadly in line with our expectations and close to the average for the last three months of 2017. Surveyors continue to report subdued levels of new buyer enquiries and recent months have also seen a softening in new instructions.

Looking ahead, much will depend on how broader economic conditions evolve, especially in the labour market, but also with respect to interest rates. Subdued economic activity and the ongoing squeeze on household budgets is likely to continue to exert a modest drag on housing market activity and house price growth this year. We continue to expect house prices to rise by around one per cent over the course of 2018.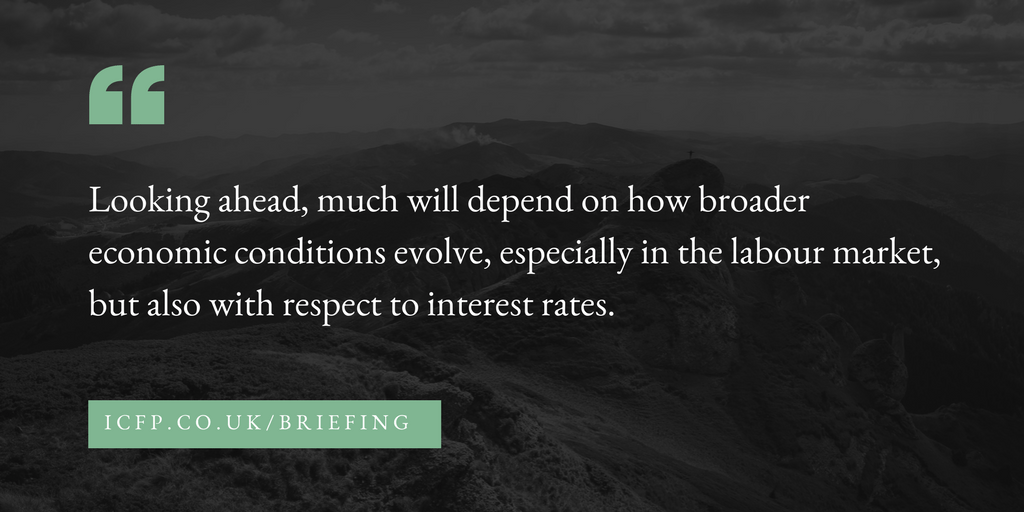 RBS profits
Royal Bank of Scotland has reported a 206% increase in first quarter profits, with rising income and falling costs. It said the figures represent the 'progress' made during its turnaround, following the announcement of its first annual profit in a decade just a few months earlier. The quarterly earnings report was soured by an expectation of a multi-billion dollar settlement with US authorities later this year, over the mis-selling of mortgage-backed securities.
RBS reported an operating profit before tax of £1.2bn, 70% higher than during the same period in 2017. Profits were improved by a £400m fall in operating costs, supported by "increased digitisation" at the bank.
Maternity leave debt
According to new research by free-for-life credit report provider Noddle, one in four new parents rely on credit during maternity or paternity leave. New parents are racking up debts of over £2,700 as a result. This is despite making efforts to prepare their finances in advance. The survey found that over half of parents put aside savings of around £3,000, while others made a conscious effort to clear down existing debts.
But prospective parents under-budget for their new arrival by as much as £500 a month, underestimating the costs associated with caring for a new baby, coupled with a reduced income. As a consequence, many new parents face money worries on top of the challenges of caring for a newborn, with over half saying they were anxious about this during their leave.
Jacqueline Dewey, Managing Director at Noddle.co.uk said:
Having a child can be one of the most exciting, joyful times in our lives, but financially speaking it may be tough. Parents have to try to factor in all the costs of caring for a new baby, such as nappies, clothes, toys and equipment, while on a reduced income.

Preparing to go on parental leave is a really busy time, but it's important to do as much budgeting as possible before the baby is born to help reduce any financial anxiety. You may choose to use credit as part of your planning, and this can be a good short-term solution. But it should be managed correctly, because otherwise it can affect your credit score and potentially your ability to get credit for larger items as your family grows, such as a new home or bigger car.
Poundworld in trouble
Discount retailer Poundworld is reportedly drawing up plans to close 100 of its 355 stores, putting thousands of jobs at risk. The retailer employs 5,500 staff and is the latest to consider a Company Voluntary Arrangement, expected to be proposed next week. Poundworld is expected to start negotiations with landlords to reduce rents at remaining stores, in an attempt to save the business. Deloitte is expected to be appointed to handle the CVA with the final plans currently being put into place.
Happy empty nesters
Almost half of Empty Nesters across the UK say they are not considering downsizing to a smaller property despite their children having 'flown the nest'. That's according to the latest research from Lloyds Bank. Many parents are making the most of this new chapter in life, with almost two-thirds admitting that they are enjoying the newly found space and taking joy in rediscovering their independence. 41% said that they are now better off financially and 37% say that they are able to spend more quality time with their grandchildren. Being financially better off has also meant that Empty Nesters have been able to travel more, with 6% saying that they've now had the chance to pursue a lifelong dream.
Andy Mason, Lloyds Bank mortgage products director, said:
Contrary to the belief that this time in a parent's life is lonely, a lot of Empty Nesters are now enjoying life since their kids have flown the nest by being able to travel more and chase lifelong dreams.

It is also encouraging to see a significant number of homeowners looking to downsize and release funds for their future; movement at this end of the ladder is important to keep the housing market healthy.
Subscribe to The Briefing by email
Enable the Amazon Alexa Flash Briefing Skill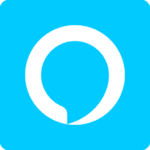 Informed Choice provides a regular personal finance and investment news summary, with an updated Flash Briefing for your Alexa enabled device. Search for The Briefing from Informed Choice in your Amazon Alexa app or visit https://www.amazon.co.uk/Informed-Choice-Radio/dp/B074DZZ1MF/ to enable this Flash Briefing.