The Briefing on Wednesday 25th April 2018
In this edition of The Briefing from Informed Choice on Wednesday 25th April 2018 – TSB problems resolved, Costa coffee split, Lloyds profit boost, government targets loan sharks, and Euromillions jackpot winner.
Subscribe to The Briefing by email
Enable the Amazon Alexa Flash Briefing Skill
TSB problems resolved
TSB has come close to resolving the IT problems that have plagued customers since the weekend. The bank plans to limit the number of people who can access their online accounts at any one time today, in an attempt to deal with the predicted surge of users who have been unable to access their system over the past five days.
Customers logging into TSB online banking and mobile apps this morning were seeing the following message:
We're limiting access to internet banking. We've restricted the number of customers who can log in at once to ensure a good service once you're in. So please bear with us and keep trying.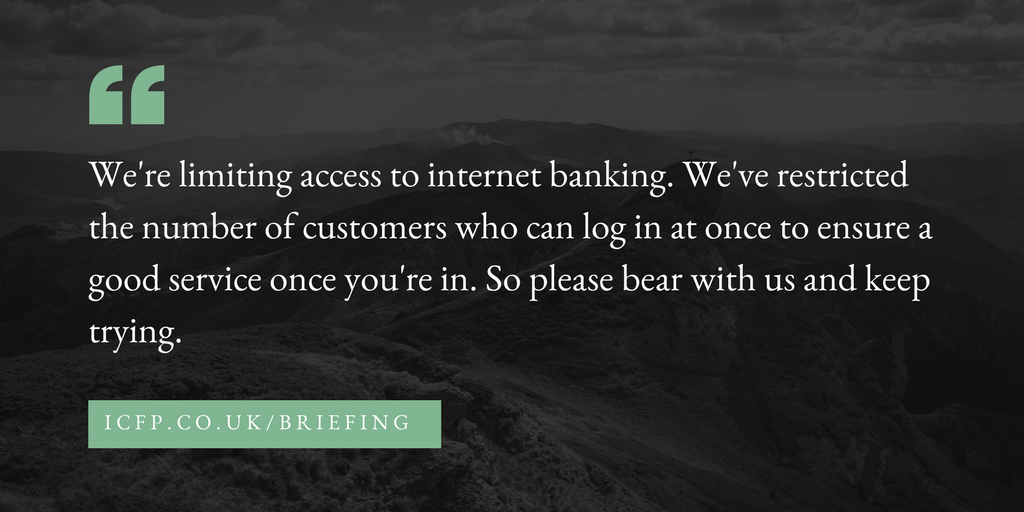 Costa Coffee split
Costa will be split off from Whitbread and receive a separate stock market listing under plans to create an independent company. Pressure has been building for Whitbread to make the split, after two activist investors built stakes in the business.
Whitbread chief executive Alison Brittain said:
Given the progress Whitbread is making, we are confident that both Premier Inn and Costa will soon be businesses of sufficient strength, scale and capability to enable them to thrive as independent companies.

The board, therefore, believes that it is in the best long-term interests of Whitbread's many stakeholders to separate Premier Inn and Costa, via a demerger of Costa.
Lloyds profit boost
Profits at Lloyds Banking Group have risen by nearly a quarter in the first three months of the year. The bank made pre-tax profits of £1.6bn, up 23% on the same period last year. It also set aside a further £90m in costs to meet payment protection insurance (PPI) mis-selling claims, resulting in a total bill for claims of £18.8bn.
Lloyds Banking Group chief executive Antonio Horta-Osório said:
The UK economy continues to be resilient, benefiting from low unemployment and continued GDP growth.

We expect the economy to continue to perform along these lines during 2018.
Government targets loan sharks
The government has announced plans to target illegal money lenders who prey on vulnerable consumers. HM Treasury has earmarked £5.5m to cover the cost of investigations and prosecutions of "nasty lenders" and "lowlife crooks". The money will also help support victims of loan sharks. It's 16% more than the amount spent on this activity last year.
According to the government, around 300,000 people owe money to loan sharks in the UK.
John Glen, economic secretary to the Treasury said:
These nasty lenders are nothing more than lowlife crooks taking hard-earned cash from the pockets of the most vulnerable.
Euromillions jackpot winner
Someone from the UK has won the £121.3m jackpot from the EuroMillions draw. The winning main numbers were 20, 23, 28, 30, 44, and the lucky stars were 03 and 07.
Andy Carter, senior winners' advisor at The National Lottery, said:
Wow – what a night for UK EuroMillions players.

A single ticket-holder has banked the entire £121.3 million jackpot and immediately becomes the third biggest winner this country has ever seen.

Players are urged to check their tickets and, rest assured, we have plenty of champagne on ice ready to help The National Lottery's newest multi-millionaire celebrate.
Subscribe to The Briefing by email
Enable the Amazon Alexa Flash Briefing Skill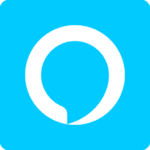 Informed Choice provides a regular personal finance and investment news summary, with an updated Flash Briefing for your Alexa enabled device. Search for The Briefing from Informed Choice in your Amazon Alexa app or visit https://www.amazon.co.uk/Informed-Choice-Radio/dp/B074DZZ1MF/ to enable this Flash Briefing.