The Briefing on Tuesday 24th April 2018
In this edition of The Briefing from Informed Choice on Tuesday 24th April 2018 – TSB IT problems, Alphabet profits rise, more zero-hours contracts, interest rate benchmark reforms, and retailers shut up shop.
Subscribe to The Briefing by email
Enable the Amazon Alexa Flash Briefing Skill
TSB IT problems
Some customers of TSB bank have complained that IT problems are continuing to prevent access to their accounts on a fifth day. The mobile and online banking problems follow an IT upgrade at TSB over the weekend which involved transferring 1.3bn customer records from the old Lloyds platform to a new IT system. The new IT platform was built for TSB by Spanish bank Banco Sabadell, the owner of TSB since 2015.
Unable to give a timescale for fixing the problem, a spokesman for TSB said:
However, we are working as fast as we can to resolve this. We are currently experiencing large volumes of customers accessing our mobile app and internet banking which is leading to some intermittent issues with people accessing our services. We are really sorry for the inconvenience this is causing our customers and want them to know we are working as hard and as fast as we can to resolve this problem.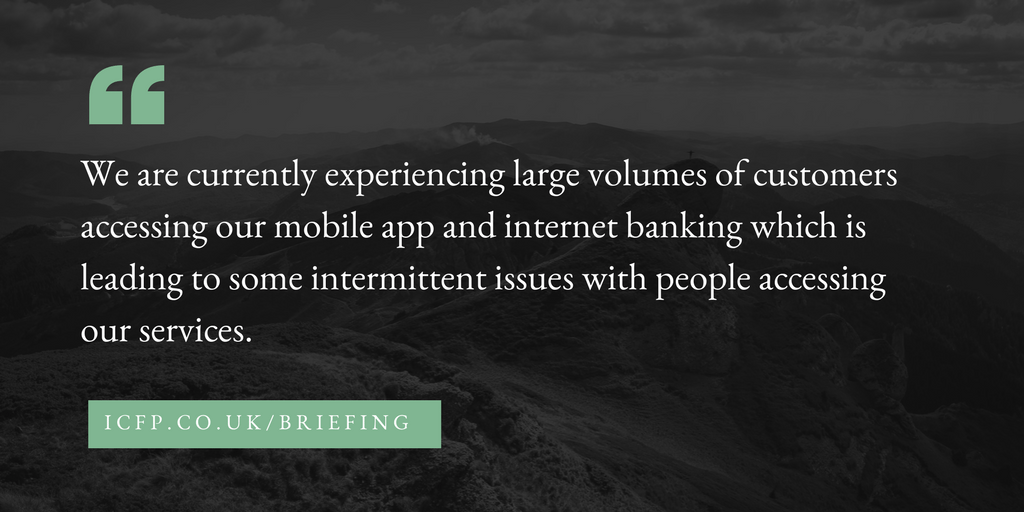 Alphabet profits rise
Profits at Alphabet, the owner of search giant Google, have leapt by more than 70% in the first quarter, on soaring advertising revenue. The strong results have helped allay fears from investors that higher costs and stricter regulation could damage Google's performance. Net income in the first quarter rose to $9.4bn, up from $5.4bn in the first quarter last year. Revenues were up by 26% to $31.1bn. Alphabet attributed much of the improved growth to higher pricing of online ads on Google, as well as on YouTube, partner apps and websites.
During a conference call for reporters, Google boss Sundar Pichai played down the concerns about the impact of new data protection regulations in Europe, saying:
GDPR is a fairly new public topic, but for us it is not new – we started working on it 18 months ago. We are working very closely with our publishers and our partners… It is a big effort, we are very committed to it and to getting it right.
More zero-hours contracts
New official figures show the number of zero-hours contracts in the UK increased to more than 1.8 million during the past year. The figures show the total number of zero-hours contracts in the year to the end of November rising from 1.7 million a year earlier, according to the Office for National Statistics. These contracts, which don't guarantee regular hours of employment, now represent 6% of all employment contracts. This is unchanged from the proportion of all contracts a year earlier.
Stephen Clarke, of the Resolution Foundation think tank, said:
The use of zero hours contracts increased rapidly in the wake of the financial crisis, but our tightening labour market has curbed their growth. Nonetheless, around 900,000 workers are on a zero hours contract, including one in 12 young people, and while some workers appreciate the flexibility they bring, for others they bring insecurity and lower pay.

The Government can help both of these groups by providing a right to guaranteed hours for anyone who has in practice been doing regular hours on a zero hours contract for at least three months.
Interest rate benchmark reforms
The Bank of England has implemented its reforms to the SONIA interest rate benchmark. The Bank's aim in reforming SONIA is to strengthen a benchmark which is considered critical for the sterling financial markets. Previously, the benchmark was based on a market for brokered deposits which has limited transaction volumes. It now captures a broader scope of overnight unsecured deposits, by including bilaterally negotiated transactions alongside brokered transactions. Volumes underlying the rate based on the new methodology now average around £50 billion daily, over three times larger than those underlying SONIA previously.
In addition to the methodological changes, the publication time of SONIA has been moved, such that the SONIA rate for a given London business day is now published at 09:00 on the following London business day.
Dave Ramsden, Deputy Governor for Markets and Banking, said:
Today's implementation of the reforms to SONIA is an important milestone in the Bank's delivery of improvements to the resilience and effectiveness of financial markets. The reforms improve the sustainability and representativeness of this key piece of the sterling market infrastructure.
Retailers shut up shop
Close to 650 shops and restaurants in the UK, owned by just a handful of major chains, have either closed or at risk of closure since the start of the year. Half of this total is accounted for by Maplin and Toys R Us, according to new analysis by BBC Radio 5's Wake Up to Money. The analysis shows that cities have experienced the majority of retail closures, but they have had an impact on towns as well.
Carpetright and New Look have plans for store closures using company voluntary arrangements, with the restaurant chains Jamie's Italian, Prezzo and Byron Burger also planning to use company voluntary arrangements to close outlets. Marks and Spencer is part way through a store closure plan which will result in six stores being closed by the end of April and a further seven stores closing later in the year.
Subscribe to The Briefing by email
Enable the Amazon Alexa Flash Briefing Skill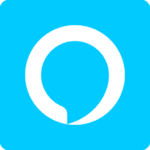 Informed Choice provides a regular personal finance and investment news summary, with an updated Flash Briefing for your Alexa enabled device. Search for The Briefing from Informed Choice in your Amazon Alexa app or visit https://www.amazon.co.uk/Informed-Choice-Radio/dp/B074DZZ1MF/ to enable this Flash Briefing.