The Briefing on Friday 20th April 2018
In this edition of The Briefing from Informed Choice on Friday 20th April 2018 – interest rate hike likely, car insurance falling, investor concerns, fine proposed for Barclays boss, and House of Fraser explores options.
Subscribe to The Briefing by email
Enable the Amazon Alexa Flash Briefing Skill
Interest rate hike likely
Bank of England governor Mark Carney has said an interest rate rise is "likely" this year, but reassured borrowers that any increases will be gradual. Speaking to the BBC, Carney explained that Brexit uncertainty will influence rate decisions in terms of speed and size of rises.
The comments prompted a fall in Pound Sterling against the US Dollar, with markets now less confident of a rate rise at the next Monetary Policy Committee meeting in May.
Carney said to the BBC:
Prepare for a few interest rate rises over the next few years. I don't want to get too focused on the precise timing, it is more about the general path.

The biggest set of economic decisions over the course of the next few years are going to be taken in the Brexit negotiations and whatever deal we end up with.

And then we will adjust to the impact of those decisions in order to keep the economy on a stable path.
Car insurance falling
The average Shoparound price for an annual comprehensive car insurance policy is slightly less than it was a year ago. A new survey also found the average combined home buildings and contents policy quote has also fallen over the first quarter of 2018. This is according to the latest AA British Insurance Premium Index.
Car insurance premiums peaked at their highest average cost ever during the second quarter of 2017 following sustained increases over three years, but have fallen steadily since then to an average Shoparound quoted premium of £660.64. This is just 0.7% or £4.83 cheaper than this time last year and 2.0% or £13.42p less than the fourth quarter of 2017.
Michael Lloyd, the AA's director of insurance said:
This is a glimmer of good news for drivers who are facing rising fuel prices and increased vehicle excise duty rates.

Insurers' confidence in offering lower quotes is boosted by the Government's Civil Liability Bill commitment to review the so-called Ogden or 'discount rate' which affects the value of compensation pay-outs to severely injured victims of car crashes, as well as clamp down on the whiplash claim culture.

This particularly affects premiums for young drivers who tend to be involved in more catastrophic crashes, and pay much higher premiums, than any other age group.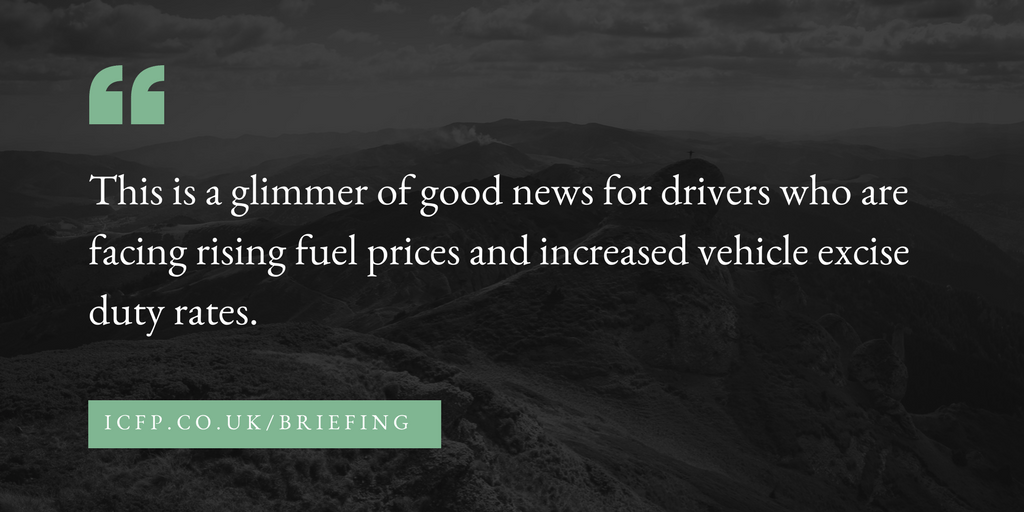 Investor concerns
Investors continue to show concern on global equities due to the potential impacts of trade spats escalating into a full blown trade war between the US and China. New research by Lloyds Bank shows sentiment towards US equities came out the worse of the pair falling 12.2%, to -2.3%, its biggest monthly fall since 2013.
Markets fell as proposed US tariffs were widened to include over a thousand Chinese products, from industrial robots to locomotives and aeroplanes. China said it will retaliate with tariffs on US soya beans, cars and chemical products.
At home, US share prices were down 2.4% as the US market returned to 'correction' territory and the threat of increased regulation of big technology stocks, like Facebook and Amazon, also weighed on sentiment.
Markus Stadlmann, Chief Investment Officer at Lloyds Bank Private Banking said:
The current political backdrop is unsurprisingly impacting on global equity markets. A fall in sentiment reflects investor concerns about the impact of a trade dispute between the world's two largest economies, the United States and China.

This uncertainty has caused a repeat of the correction we saw in February and a flight to safety causing bond prices to stabilise following declines earlier in 2018. However we believe this stabilisation will only be temporary and the outlook for bonds moving forward remains bearish.
Fine proposed for Barclays boss
The Financial Conduct Authority and Prudential Regulation Authority are planning to fine Barclays chief executive Jess Staley for trying to uncover the identity of an anonymous whistleblower. The enforcement action follows a year-long investigation, and results in confidential draft warning notices being issued to Staley.
In a joint statement, the FCA and PRA allege that Staley's actions were in breach of Individual Conduct Rule 2. This requires that regulated individuals act with due skill, care and diligence. The regulators have issued confidential draft warning notices with their reasons for the proposed enforcement actions. Staley can now review the decision.
In a statement, the regulators said:
The FCA and PRA are not alleging that he acted with a lack of integrity or that he lacks fitness and propriety to continue to perform his role as group chief executive officer.
House of Fraser explores options
House of Fraser is examining store closures and rent reductions, after appointing advisers from KPMG. According to a report from Sky News, the move has raised the option of a company voluntary arrangement. The plans could result in the closure of 59 stores, along with rent reductions at other stores.
Since September last year, House of Fraser's Chinese owner Sanpower has made an additional £30m of funding available to the business.
Subscribe to The Briefing by email
Enable the Amazon Alexa Flash Briefing Skill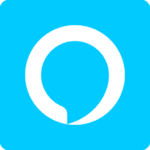 Informed Choice provides a regular personal finance and investment news summary, with an updated Flash Briefing for your Alexa enabled device. Search for The Briefing from Informed Choice in your Amazon Alexa app or visit https://www.amazon.co.uk/Informed-Choice-Radio/dp/B074DZZ1MF/ to enable this Flash Briefing.