The Briefing on Wednesday 18th April 2018
In this edition of The Briefing from Informed Choice on Wednesday 18th April 2018 – branch closures, web page mistake, identity fraud increases, older active workers, and Hammerson withdraws recommendation.
Subscribe to The Briefing by email
Enable the Amazon Alexa Flash Briefing Skill
Branch closures
Lloyds Banking Group has announced the closure of a further 49 branches, resulting in 305 job losses this year. It's the latest round in a series of branch closures since Lloyds returned to private ownership following its global financial crisis bailout.
Lloyds plans to cut a total of 1,200 jobs, but also plans to create 925 new roles. The branch closures and job losses will take effect between July and October.
In a statement, the bank said:
Lloyds Banking Group is today announcing 305 role reductions, mainly across our branch network, in addition to some other central functions. The changes in roles are in line with our plan to adapt to and meet the changing needs of our customers and as a result we also today announcing the creation of 925 new roles.

These new roles form part of the £3bn commitment we have made over the course of our next strategic plan to focus strongly on technology and people, equipping teams with the specific skills to advise and support our customers.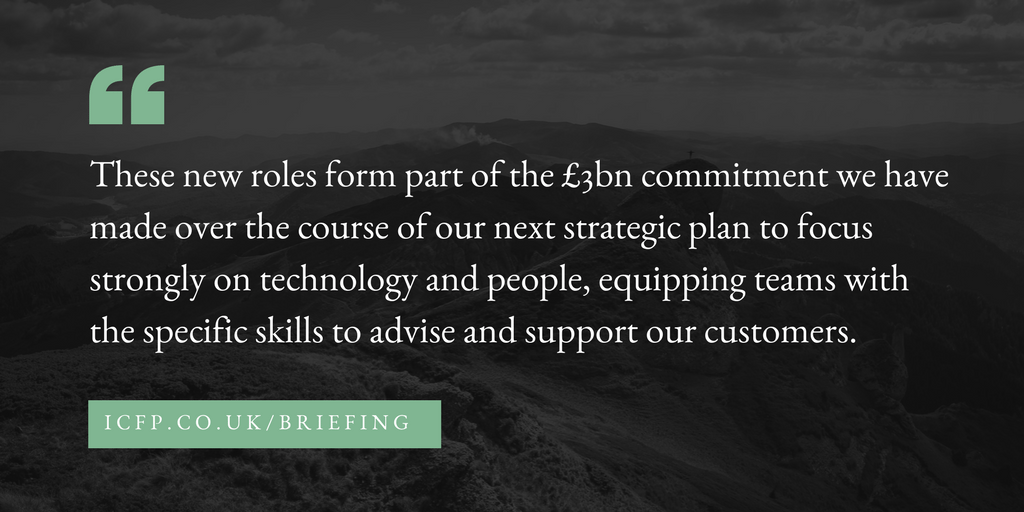 Web page mistake
HMRC has been urged to take down a web page which allows users to check how much money they can put into a pension after errors were spotted by tax experts at Royal London. HMRC has admitted in writing that the site is giving incorrect figures, but it continues to be in use and contains no warning that the figures may be wrong.
When Royal London raised the issue with HMRC on Monday, they said:
We are aware that since 6 April 2018 the Annual Allowance calculator is showing less annual allowance than is due for the year 2017-18 onwards, and we apologise to customers for this. We're working to fix this issue as soon as possible.
However, Royal London's Director of Policy Steve Webb is calling for more urgent action. He said:
It is totally unacceptable for an official government website to continue to operate when it contains blunders of this sort. Now that HMRC knows that there is a problem they should take down the site immediately.

It is beyond belief that they are knowingly allowing taxpayers to get incorrect information from their website and potentially to make major financial decisions on the strength of dodgy data. In the past it has taken months to fix issues like this – how many more people have to be misled before HMRC takes action?
Identity fraud rises
Cifas, the UK's leading fraud prevention service, has released a new report identifying and detailing the fraud trends from over 300,000 cases of fraudulent conduct recorded in 2017. Although there has been an overall drop of 6% in cases recorded by Cifas members, the new figures show concerning increases in some areas.
Key findings from the Cifas' annual report Fraudscape include identity fraud continued to rise, hitting an all-time high of 174,523 cases in 2017, up 1% from 2016. 95% of these cases involved the impersonation of an innocent victim. The report also found eight out of 10 fraudulent applications were made online.
Cifas Deputy Chief Executive, Mike Haley said:
It's clear from this year's Fraudscape that fraud in the UK continues to evolve. As some targets become harder to crack, criminals turn to what they consider are softer targets.

Fortunately, many of these sectors such as telecoms and insurance, share their fraud data through Cifas and are detecting more fraud attempts. As fraudsters see their attempts to obtain these products become more difficult, the question will arise about where they will target next.

The small reduction in the overall number of detected frauds is welcome but it's hard to say whether we are beginning to see the turning of the tide. The absolute volume of fraud is still frighteningly high and much more still needs to be done to reduce its prevalence, including greater collaboration and sharing of fraud risk data between industry, government, and law enforcement.
Older active workers
The latest official employment figures report that there are more active workers aged 50 and above than ever before – 10.39 million people. At the same time, the number of workers who define themselves as retired before the age of 65 has fallen to a record low – 1.15 million people.
The number of older workers is rising by about 2 million every decade. When records began in 1992, workers over the age of 50 represented about one-in-five in the workforce – 6 million people. According to insurer Aviva, over 50 workers are expected to represent one-in-three within the next decade.
Alistair McQueen, Head of Savings & Retirement at Aviva said:
Britain's older workers are rising to the challenge of a longer working life.

When the long-standing state pension ages of 60 for women and 65 for men were introduced in the 1940s we could typically look forward to 10 years of retirement. Today, expected retirement time has all but doubled and is now closer to 20 years.

Working later in life is one of the most fundamental ways of paying for a longer retirement. Employers now face the challenge of supporting a fuller working life for all. Age must be no barrier to contributing to the UK economy.
Hammerson withdraws recommendation
Retail property investor Hammerson has withdrawn its recommendation in favour of its own £3.4bn acquisition of Intu Properties, a week after a potential suitor for Hammerson stepped away from an offer.
Hammerson said that, despite the 'strategic rationale' behind the deal which was announced in December, the board has now concluded that the proposed Intu acquisition is no longer in the best interests of shareholders. The board therefore today announces it is withdrawing its recommendation to Hammerson shareholders to vote in favour of the Intu acquisition."
Hammerson Chairman David Tyler said:
After careful consideration, the board has concluded it is no longer in the best interests of shareholders to carry out the Intu Acquisition.
Subscribe to The Briefing by email
Enable the Amazon Alexa Flash Briefing Skill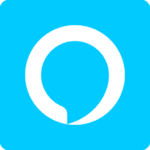 Informed Choice provides a regular personal finance and investment news summary, with an updated Flash Briefing for your Alexa enabled device. Search for The Briefing from Informed Choice in your Amazon Alexa app or visit https://www.amazon.co.uk/Informed-Choice-Radio/dp/B074DZZ1MF/ to enable this Flash Briefing.