The Briefing on Wednesday 4th April 2018
In this edition of The Briefing from Informed Choice on Wednesday 4th April 2018 – action against insurers, baby boomer nest eggs, gender pay burning injustice, food prices slow, and mums bear the brunt.
Subscribe to The Briefing by email
Enable the Amazon Alexa Flash Briefing Skill
Action against insurers
The Financial Conduct Authority (FCA) has warned it will take action against general insurance firms who are failing to properly implement rules introduced to increase transparency and encourage shopping around at renewal time.
The rules, introduced in April 2017, require firms to clearly show the insurance premium a customer paid last year alongside their proposed renewal premium. They also require firms to show a prominent, clear and straightforward message to encourage customers to shop around. The FCA has found that firms are still failing to properly implement the rules despite warning in October about failings.
RAC has become the latest firm to agree to contact affected customers after the FCA found that the firm was failing to display the prior and current year premiums, and shopping around message as key information in its breakdown policy renewal documentation.
Jonathan Davidson, Executive Director of Supervision – Retail and Authorisations at the FCA said:
It is simply unacceptable to see that some firms are still not being properly transparent with their customers a year on from the introduction of the rules. Firms failing to get this right may have led to consumers losing out as they do not have the right information to decide whether or not to shop around.

We have already acted where we have seen particularly poor practice in firms and will continue to do so where we see firms not being transparent. As we said in October, we expect other firms to take notice of these issues, to look at what they are doing and to make sure they are getting it right.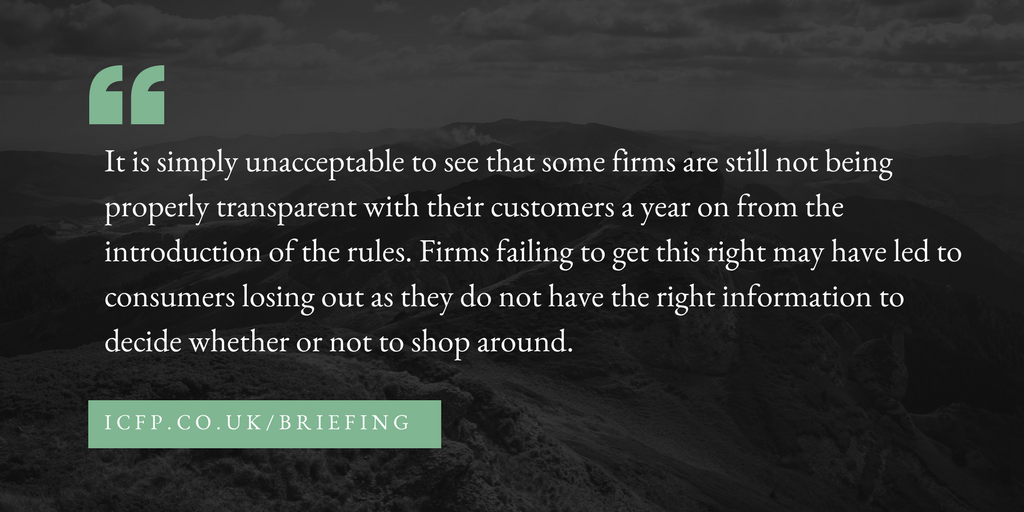 Baby boomer nest eggs
The majority of 'baby boomers' are now enjoying life mortgage-free and sitting on a potential £280,000 property nest egg. New research from SunLife shows the average over-55-year-old has lived in the same property for more than 20 years, during which time house prices have risen by over 300%.
While property now accounts for over a third of UK households' net wealth, one in five asset-rich, cash-poor baby boomers consider they are struggling financially, blaming the rising cost of living and poor interest rates for feeling "worse off".
SunLife's CEO Dean Lamble said:
Equity release is becoming an ever-more-popular way for people to help fund the retirement they want. Not everyone is eligible or suitable for equity release, but someone takes out equity from their home every fifteen minutes in the UK.

It's clear that equity release is fast becoming the preferred choice among people over 55 to help fund the retirement they want.
Gender pay burning injustice
Prime Minister Theresa May is pledging to tackle the "burning injustice" of the UK's gender pay gap, ahead of the reporting deadline for larger firms at midnight tonight. As of 7am this morning, 8,870 companies employing more than 250 people had reported their gender pay figures, with around 9,000 large firms in total caught by this requirement. Of those who have already published their figures, 78% pay men more than they pay women, and just 13% pay women more than men.
Writing today in the Daily Telegraph, Theresa May admitted the gender pay disclosures would make for "uncomfortable reading", but also said it was vital the "burning injustice" of gender pay inequality was tackled. She said:
It is essential that we do so. Most importantly, because equality for women is a right, and our whole society is the poorer as long as it remains unrealised.
Food prices slow
Grocery price inflation has slowed in the first quarter of the year, according to new data from Kantar Worldpanel. Grocery prices rose by 2.5% in the first three months of 2018, after reaching a four-year high of 3.7% as recently as December. Grocery inflation fell from 3.6% to 2.9% in February, the first time since last May it has been below 3%.
Despite the slowdown in grocery price rises, Easter egg prices rose by an average of 35p to £1.83, up 24% in a year.
Mums bear the brunt
New research from Direct Line Life Insurance has found that that despite 83% of parents believing societal attitudes towards childcare have changed since they were a child, two thirds of mums are still the primary carer for their children. This compares with just a third of dads. The findings come despite workplaces becoming increasingly family friendly, offering flexible working hours, the option to work from home and shared maternity/paternity leave.
The research also found that 41% of parents don't think dads are held to the same standards by society as mums. Mums are also treated differently when it comes to praise, with 12% of mums never being praised for looking after their children, compared to just 4% of men.
Jane Morgan, Business Manager at Direct Line Life Insurance, said:
Whilst how we view childcare may be changing, the research shows there are still a few differences between the sexes, with the responsibility of looking after the children being different in every household across the country. There are many competing pressures as a parent and time can feel like an incredibly precious commodity.
Subscribe to The Briefing by email
Enable the Amazon Alexa Flash Briefing Skill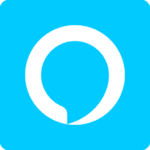 Informed Choice provides a regular personal finance and investment news summary, with an updated Flash Briefing for your Alexa enabled device. Search for The Briefing from Informed Choice in your Amazon Alexa app or visit https://www.amazon.co.uk/Informed-Choice-Radio/dp/B074DZZ1MF/ to enable this Flash Briefing.