The Briefing on Tuesday 3rd April 2018
In this edition of The Briefing from Informed Choice on Tuesday 3rd April 2018 – nervous stock markets, automation risk, Agent Million visits, Sky Disney proposal, and first quarter falls.
Subscribe to The Briefing by email
Enable the Amazon Alexa Flash Briefing Skill
Nervous stock markets
Stock markets fell at on the first day of trading this quarter, with US tech stocks hit hard and fears of a growing trade war. The tech heavy Nasdaq index had its gains for the year wiped out yesterday and the broader S&P 500 index entered correction territory, closing down 2.23% at 2,581.88 points.
According to Bloomberg, the market selloff represents the worst April start since the Great Depression. Bearish sentiment towards major tech stocks and fears over an impending global trade war both contributed to the falls.
Retailer Amazon lost $35bn in value after US President Donald Trump tweeted allegations it was scamming the US Postal Service out of millions of dollars, forcing it to make deliveries at a loss. Also on the Nasdaq index, electric car maker Tesla lost more than 5% in value after a warning quarterly production of its Model 3 will fall short of a 2,500 a week target.
Automation risk
Corby in Northamptonshire is the UK town most threatened by automation. This is according to new research by Sky News, which found Northamptonshire as a whole is the county most under threat from rising automation.
Of the top ten towns most at threat of job losses from robotics and automation, three are found in Northamptonshire. Seven of the ten towns most threatened by automation are in the East Midlands.
The research found that 31% of employment in Corby is threatened by cliff-edge automation. In Daventry and Wellingborough, 29% of employment is vulnerable. The UK average is 17.6%.
Joe Fyans, a researcher at Localis who carried out the research on behalf of Sky News, said:
National policy geared towards automation must factor in the varied industrial landscape of the UK, and local policymakers must be aware of their area's unique strengths and vulnerabilities when addressing the issue.

If we get it wrong, whole places could be swept up by a tide of automation from which its people may not recover.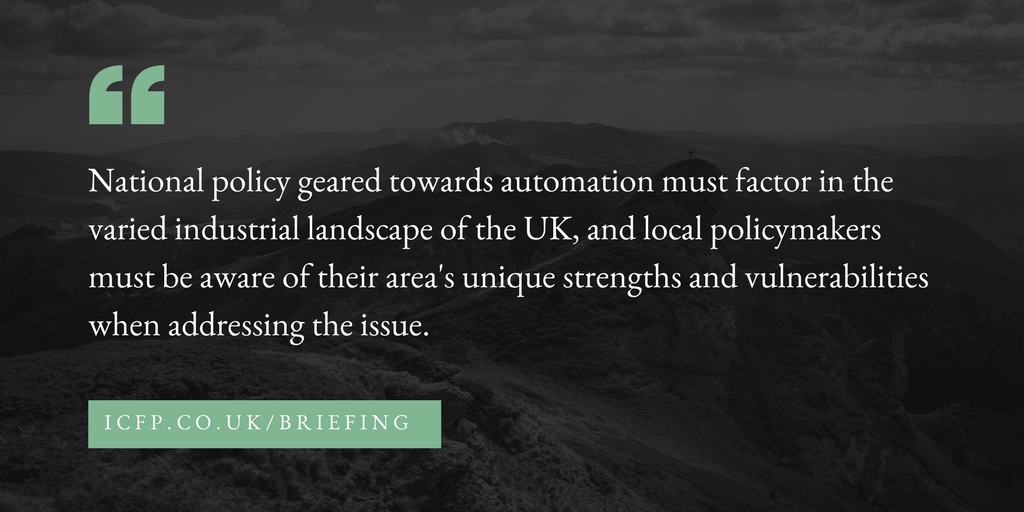 Agent Million visits
Two Premium Bond holders have received more than just chocolate eggs this Easter weekend, as NS&I's Agents Million have paid visits to Dorset and Hampshire and the Isle of Wight.
The man from Hampshire and the Isle of Wight has won the £1 million jackpot from a reinvested prize of £50, which was won in August 2008. He currently has £30,725 invested in Premium Bond.
The Dorset winner has £38,320 invested in Premium Bonds, and his winning Bond was part of a £27,800 investment purchased in January 2014. The last jackpot win in Dorset was just under a year ago in July 2017, and this win is the eighth overall in the county.
Jill Waters, Retail Director at NS&I, said:
While the Easter period consists of chocolate eggs for many of us, two of our Premium Bond holders will be building upon their nest eggs with help from ERNIE, our Electronic Random Number Indicator Equipment.

Since the introduction of the £1 million jackpot, reinvested prizes of £25 or £50 have generated at least seven of the 384 winners. Each month, more than 99% of all the prizes paid out are worth either £25 or £50, so reinvesting your wins could lead to life-changing success thanks to ERNIE.
Sky Disney proposal
Sky PLC has noted the publication by the Competition and Markets Authority of two alternative remedy proposals submitted by Twenty-First Century Fox, Inc. Fox proposed a legal separation and comprehensive ringfencing of Sky News; or a divestiture of Sky News to The Walt Disney Company, envisaged to occur only after completion of Twenty-First Century Fox's acquisition of Sky.
Sky said the remedy proposals would comprehensively address any plurality concerns expressed by the CMA, guaranteeing the long-term future of Sky News and its long-term editorial independence. It advised shareholders take no action at this stage, with the regulatory process ongoing.
In a statement, Twenty-First Century Fox said:
We are aware that a group of politicians that is opposed to the transaction is seeking to influence the CMA and is making a number of unsupported and fanciful assertions.

If the CMA were to accept at face value these assertions and be dissatisfied with enhanced remedies that are a direct and reasonable response to concerns it had raised with us, we believe that this would compromise the integrity of a system which is supposed to be objective, evidenced-based and grounded on the application of established legal principles.
First quarter falls
New data from FE Analytics shows the FTSE 100 was the worst performing stock market index in the first quarter. The FTSE 100 lost 7.2% in local currency terms, with the broader FTSE All Share index down by 6.8%.
The next worst performer in the first three months of the year was the EuroStoxx index, down 2.68%. In the US, the S&P 500 index lost 0.9%. Global stock markets also fell in the first quarter, with the MSCI World Index down 2.2%.
The best performing fund sector in the first quarter of the year was Japanese Smaller Companies, up 1.63%.
Subscribe to The Briefing by email
Enable the Amazon Alexa Flash Briefing Skill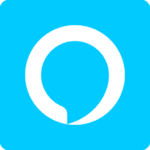 Informed Choice provides a regular personal finance and investment news summary, with an updated Flash Briefing for your Alexa enabled device. Search for The Briefing from Informed Choice in your Amazon Alexa app or visit https://www.amazon.co.uk/Informed-Choice-Radio/dp/B074DZZ1MF/ to enable this Flash Briefing.