The Briefing on Monday 2nd April 2018
In this edition of The Briefing from Informed Choice on Monday 2nd April 2018 – Citizens' Wealth Fund, English wine growth, pension income disparities, slow Internet speeds, and beefing up employment rights.
Subscribe to The Briefing by email
Enable the Amazon Alexa Flash Briefing Skill
Citizens' Wealth Fund
All 25 year olds in the UK should receive a minimum inheritance of £10,000. This is according to think tank Institute for Public Policy Research, which claims tax reforms and selling-off public assets including the government stake in bank RBS could fund the Citizens' Wealth Fund.
If the Citizens' Wealth Fund was started in 2020/21, IPPR claim it could be worth £186bn by 2029/30. The fund would help tackle growing inequality in the UK, "giving everyone a stake and a say in the economy".
Carys Roberts, IPPR senior economist said:
Who owns wealth and who will inherit wealth is becoming more important – increasingly so as the share of national income paid to people through wages declines.

A Citizens' Wealth Fund would enable citizens to collectively own a portion of our national wealth, and make sure everyone benefits from rising returns to capital, not just people who will inherit or who already own assets.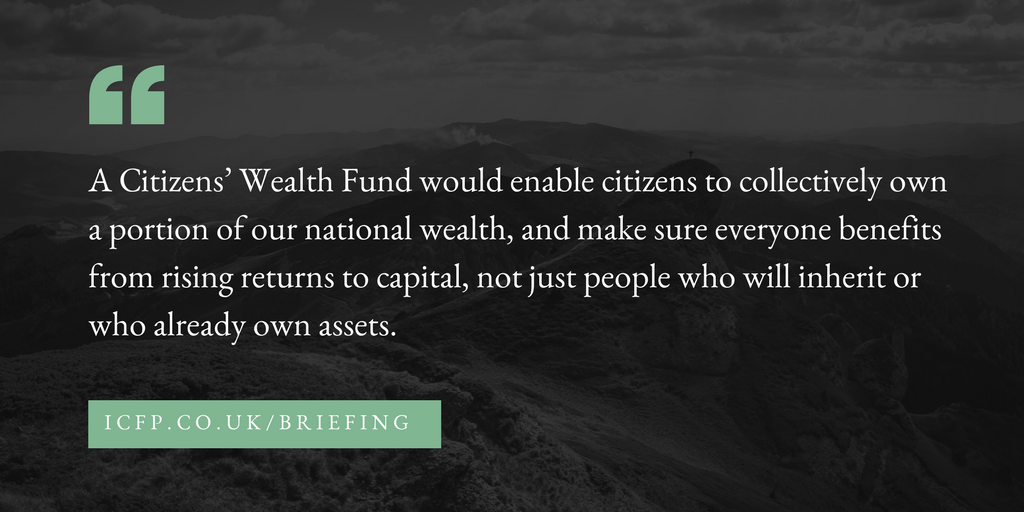 English wine growth
UK vineyards produced a record number of still and sparkling wine last year, up 64% on 2016. New figures from HM Revenue & Customs show 3.86m bottles of UK-produced wine were released for sale in 2017, compared with 2.36m in 2016.
The Wine and Spirit Trade Association (WSTA) claimed the increase was the result of a "huge" investment in the English wine sector, resulting in an increase in vines planted during the last decade.
WSTA chief executive Miles Beale said:
English wine releases reached a record high in 2017 with more varietals and vintages available, giving consumers a greater choice than ever before.

With the high quality of English now so widely recognised, the wine industry's newest challenge is meeting growing demand.

The English wine industry is a true British success story and has ambitious plans to increase exports. We hope to see production continue to grow and forge ahead with new export opportunities.
Pension income disparities
Analysis of new HMRC figures by mutual insurer Royal London highlight shocking disparities in pension incomes even within the same region. While the top ten boroughs for pension income are all in London or the South East, the bottom ten boroughs also include three in London and the South East.
While the mean income for London based pensioners is £18,400 per year this is bolstered by areas such as the City of London where mean pension incomes are £37,900, Westminster (£29,500) and Kensington and Chelsea (£26,700).
Meanwhile pension incomes in Barking and Dagenham average just £12,800 while those in Southampton are £13,100 and in Slough stand at £13,500.
In Scotland mean pension incomes range from £20,000 in Stirling to £13,900 in North Lanarkshire. In Wales mean pension incomes range from £18,700 in the Vale of Glamorgan down to £13,900 in Caerphilly.
Commenting on the figures Helen Morrissey, Personal Finance Specialist at Royal London said:
When it comes to pension incomes, there is not a simple north/south divide.   While all of the top ten local authorities are in London and the South East, three of the lowest income authorities are also in London and the South East.

In addition, the other areas with the lowest pension incomes are scattered throughout the UK.  It is clear that pension incomes across the UK are highly variable, with in some cases very prosperous pensioners living only a few miles down the road from those who are struggling.  These figures show a shocking disparity in pension incomes.
Slow Internet speeds
One in five households in Britain experienced slow Internet speeds last year. The research by Which found a similar number of households experienced connection dropouts and router problems. Which spoke to more than 1,900 customers with 12 different Internet providers, and discovered more than half of them experienced problems in the last year with their broadband service or price.
Alex Neill, Which's managing director of home products and services, said:
It's clear that too many households are still suffering from substandard broadband and our research shows that providers have a long way to go before they meet their customers' expectations.

Customers who suffer from a shoddy broadband service will welcome new measures for automatic compensation, however providers should do more to stop these problems from happening in the first place.
Beefing up employment rights
The TUC union has called for "beefing up" of labour laws to protect those workers employed by outsourcing firms. According to the TUC, workers for outsourcing firms cannot challenge the parent company over minimum wage or holiday pay issues. The union has called on government to give such workers the right to challenge the end employer.
According to the TUC, as many as 5m UK workers cannot enforce their basic employment rights with their parent company. TUC general secretary Frances O'Grady said employment laws need "urgently need beefing up" to tackle the problem.
Ms O'Grady said:
This is an issue that affects millions, from fast food workers to people working on building sites. Joint liability must be extended to parent employers. Without it they can shrug their shoulders over minimum wage and holiday pay abuses.
Subscribe to The Briefing by email
Enable the Amazon Alexa Flash Briefing Skill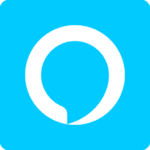 Informed Choice provides a regular personal finance and investment news summary, with an updated Flash Briefing for your Alexa enabled device. Search for The Briefing from Informed Choice in your Amazon Alexa app or visit https://www.amazon.co.uk/Informed-Choice-Radio/dp/B074DZZ1MF/ to enable this Flash Briefing.