The Briefing on Thursday 29th March 2018
In this edition of The Briefing from Informed Choice on Thursday 29th March 2018 – subdued house price growth, Bargain Booze jobs risk, consumer confidence improvement, charitable support, and FCA Brexit statement.
Subscribe to The Briefing by email
Enable the Amazon Alexa Flash Briefing Skill
Subdued house price growth
House price growth on an annual basis remained subdued in March. The latest Nationwide house price index reported an annualised increase of 2.1%, down slightly from the 2.2% reported a month earlier.
According to the lender, "subdued consumer confidence" combined with wage growth failing to keep pace with price inflation were factors offsetting healthy employment gains and the low cost of borrowing.
Robert Gardner, Nationwide's chief economist, said:
Looking ahead, much will depend on how broader economic conditions evolve, especially in the labour market, but also with respect to interest rates.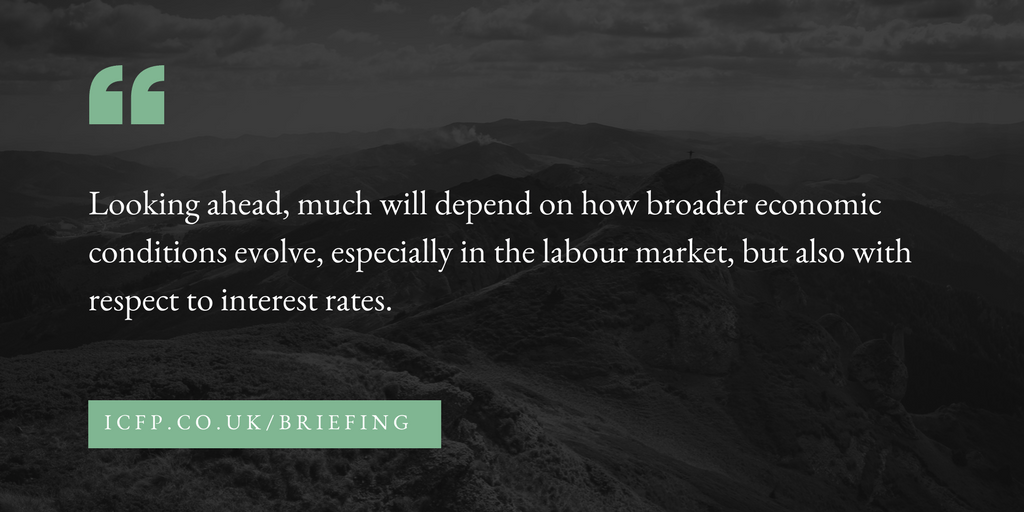 Bargain Booze jobs risk
More than 2,500 jobs are at risk with the owner of Bargain Booze planning for administration. Conviviality, which owns Bargain Booze, failed to raise £125m from investors in an emergency call for cash. Sky News reports suggest the firm is expected to appoint PricewaterhouseCoopers as administrators later today.
Conviviality chief executive Diana Hunter left the firm days earlier and shares in the firm were suspended when news of a £30m tax bill came to light. The firm supplies more than 700 off licences and 23,000 pubs and restaurants in the UK.
Consumer confidence improvement
Consumer confidence improved during March, despite a spell of poor weather. New research by GfK on behalf the European Commission found consumers were generally more confident about their personal finances, the general economic situation, the major purchase index and the savings index.
Overall UK consumer confidence was up by three points to an index reading of -7. This follows a one-point drop last month. Consumer confidence remains slightly lower than the -6 recorded this time last year.
GfK's Joe Staton said:
Despite the Beast from the East leaving the nation shivering under a blanket of snow, stoic UK consumers turned faintly bullish this March.

The prospect of wage rises finally outstripping declining inflation, high levels of employment with low-level interest rates, and finally some movement on the Brexit front appear to have boosted our spirits.

It's still a little early to be talking about green-shoots, and the core score is of course still negative, but this is definitely a movement in the right direction.
Charitable support
New data from digital current account Loot has revealed the charitable organisations that those aged 18-25 are most likely to support. Internal data collected from over a million transactions was analysed to find the most popular charities and uncover the causes that mattered most to those in 'Generation-Z'.
After recent research found that millennials are the most generous age group, Loot's data highlighted the growing trend of donating through a crowdfunding platform rather than directly to a charity itself. The data showed that the largest percentage of transactions (16.1%) were processed through Just Giving, the charity crowdfunding platform. This was closely followed by donations to Cancer Research (15.3%) and the British Heart Foundation (13.3%).
Ollie Purdue, founder and CEO of Loot, said:
Despite being the generation with the least disposable income in recent years, it's encouraging to see those under 25 leading the way in terms of supporting charities. The rise of charity crowdfunding platforms, such as Just Giving, has invigorated the sector and donations are only going to increase as this socially conscious generation enter the workforce and begin climbing the career ladder.
FCA Brexit statement
The Financial Conduct Authority (FCA) has welcomed the agreement reached on the terms of an implementation period that will apply following the UK's withdrawal from the European Union. The implementation period is intended to operate from 29th March 2019 until the end of December 2020, during which time European Union law would remain applicable in the United Kingdom, in accordance with the withdrawal agreement.
Firms and funds would continue to benefit from passporting between the UK and EEA during the implementation period. Obligations derived from EU law would continue to apply and firms must continue with implementation plans for EU legislation that is still to come into effect before the end of December 2020. Consumer rights and protections derived from EU law would also continue to apply.
The implementation period forms part of the withdrawal agreement, which is subject to further negotiations between the UK and EU before it is finalised.
Subscribe to The Briefing by email
Enable the Amazon Alexa Flash Briefing Skill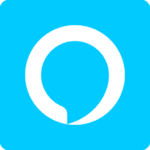 Informed Choice provides a regular personal finance and investment news summary, with an updated Flash Briefing for your Alexa enabled device. Search for The Briefing from Informed Choice in your Amazon Alexa app or visit https://www.amazon.co.uk/Informed-Choice-Radio/dp/B074DZZ1MF/ to enable this Flash Briefing.