The Briefing on Wednesday 28th March 2018
In this edition of The Briefing from Informed Choice on Wednesday 28th March 2018 – financial advice complaints fall, losing track of spending, staying put, £1m fine for Sky Bet, and bottle deposit scheme.
Subscribe to The Briefing by email
Enable the Amazon Alexa Flash Briefing Skill
Financial advice complaints fall
Complaints made to the Financial Ombudsman Service about financial advisers have fallen by 16%. The latest complaints data for the second half of 2017 show 816 new complaints involving financial advisers, down from 966 complaints in the first half of last year. Of these new complaints in the second half, 34% were upheld in favour of the consumer, down from 43% in the first six months of the year.
In total, FOS received a total of 165,406 new complaints in the second half of last year. This represents a decrease of 3% when compared to the first half of 2017. Of this figure, 92,231 were about payment protection insurance (PPI), an increase of 3% when compared to the first half.
Bank of Scotland received the highest number of complaints of all financial services firms in the second half of the year, with 20,386 new complaints in total. The majority of these complaints were in respect of payment protection insurance. Also in the top five for new complaints in the second half were HSBC, Barclays and Lloyds Bank, and Axa's holding company Financial Insurance Company Limited.
Losing track of spending
The average Brit will waste more than £30,000 in their lifetime after losing track of monthly direct debits, according to a new study. Researchers from Sky Mobile who carried out the study found the typical adult pays out just over £111 in direct debits every month. However around £40 of that is for products or services we have either forgotten about, or never use.
Of the monthly outgoings we regularly find ourselves paying for, gym memberships were deemed 'most expendable'. Museum memberships, subscription to the National Trust and Cinema club fees were all also considered direct debits we'd cancel if we could be bothered. The study also found that UK consumers are wasting an estimated £2bn a year paying for data on their phone tariff they didn't use by the end of each month.
Staying put
Research produced for the BBC shows homeowners are moving house half as often as they did prior to the global financial crisis. The reasons cited for the reduction in house moves include high property prices, tougher mortgage lending criteria and older people remaining in larger properties.
Before the credit crunch, people moved home an average of 3.6 times following their first purchase. This has now become 1.8 times, on average.
Lucian Cook, head of residential research at Savills, told the BBC:
Those not trading up are the forgotten people of the housing market. We've concentrated on first-time buyers. They get the concessions and all the focus has been on getting people onto the housing ladder.
£1m fine for Sky Bet
Gambling firm Sky Bet has received a £1m fine from the Gambling Commission for failing to protect vulnerable customers. According to the watchdog, Sky Bet failed to prevent problem gamblers who had self-excluded from its websites from betting. Accepting the fine, Sky Bet chief executive Richard Flint admitted the firm "needed to do more" to prevent self-excluded gamblers from opening duplicate accounts. A total of 736 self-excluded Sky Bet customers were able to open and place bets using duplicate accounts, and a further 50,000 self-excluded customers received marketing emails, texts or push notifications through the Sky Bet mobile app.
Richard Watson, Gambling Commission programme director, said:
This was a serious failure affecting thousands of potentially vulnerable customers and the £1m penalty package should serve as a warning to all gambling businesses. Sky Bet reported the issues to us quickly, co-operated with us and has taken this investigation seriously.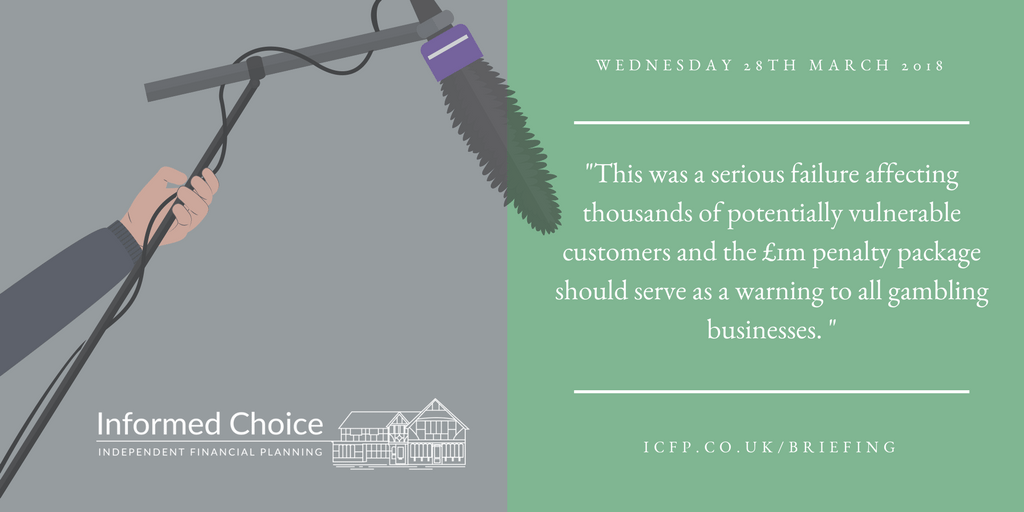 Bottle deposit scheme
The government has confirmed plans to introduce a deposit return scheme for plastic and glass bottles in England. The scheme will mean shoppers pay more when buying drinks, receiving a refund if they return the container. The scheme could result in paying 22p extra as an upfront deposit, which is refunded when the empty drink container is returned. The scheme is expected to include glass and plastic bottles, as well as steel and aluminum cans.
Environment secretary Michael Gove said:
We can be in no doubt that plastic is wreaking havoc on our marine environment – killing dolphins, choking turtles and degrading our most precious habitats. It is absolutely vital we act now to tackle this threat and curb the millions of plastic bottles a day that go unrecycled.

We have already banned harmful microbeads and cut plastic bag use, and now we want to take action on plastic bottles to help clean up our ocean.
Subscribe to The Briefing by email
Enable the Amazon Alexa Flash Briefing Skill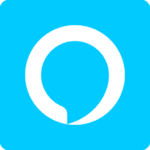 Informed Choice provides a regular personal finance and investment news summary, with an updated Flash Briefing for your Alexa enabled device. Search for The Briefing from Informed Choice in your Amazon Alexa app or visit https://www.amazon.co.uk/Informed-Choice-Radio/dp/B074DZZ1MF/ to enable this Flash Briefing.