The Briefing on Tuesday 27th March 2018
In this edition of The Briefing from Informed Choice on Tuesday 27th March 2018 – new pension transfer rules, EPC misconceptions, spending power report, binary options ban, and government bid intervention.
Subscribe to The Briefing by email
Enable the Amazon Alexa Flash Briefing Skill
New pension transfer rules
The Financial Conduct Authority (FCA) has published new rules on pension transfer advice and is seeking views on additional changes, including adviser charging structures. The new rules and areas for discussion aim to improve the quality of pension transfer advice to help consumers make informed decisions for their individual circumstances.
The new rules include requiring transfer advice to be provided as a personal recommendation that takes account of a consumer's individual circumstances. They also replace the current transfer value analysis with a requirement to undertake a personalised analysis of the consumer's options and a comparison to show the value of the benefits being given up.
Christopher Woolard, FCA Executive Director of Strategy and Competition said:
Defined benefit pensions are valuable so most people will be best advised to keep them. However, where people are considering a transfer, it is vital that they get good advice to enable them to make an informed decision.

We are also looking at whether further changes are needed to improve the quality of advice in this area. In particular, we recognise that there is an inherent conflict of interest when advisers use a contingent charging model so we are asking for views on whether we should ban contingent fees for pension transfer advice. Defined benefit pension transfer advice continues to be a key area of focus for the FCA.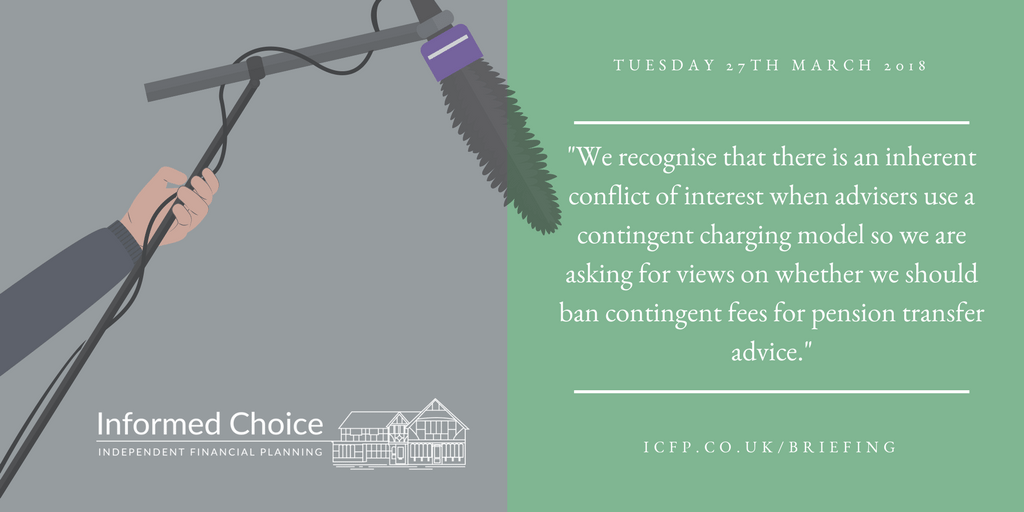 EPC misconceptions
New research has revealed misconceptions about how Energy Performance Certificate (EPC) ratings can impact on a property's environmental footprint, saving a landlord or tenant money. The poll was commissioned by insurance agency Just Landlords and found 48% of those involved in the UK private rental market didn't know that upgrading their insulation would improve their EPC rating. Of those surveyed, less than two thirds knew the condition of windows had an effect on EPC ratings, and 80% didn't know an EPC rating could be an indication of how environmentally friendly a house is. 30% did not even know that an upgraded boiler would improve their rating.
New standards for EPC ratings come into effect on 1st April for all new lets and relets, and for all existing tenancies on 1st April 2020. Once the new law is in effect, residential rental properties must have an EPC of E or above. Properties awarded the two lowest grades, F and G, will be unlawful. From the beginning of April, any landlord letting a property that fails to meet the standard required could face a penalty of up to £4,000.
Rose Jinks, on behalf of Just Landlords, said:
It's not only essential that landlords understand all new legislation in order to avoid hefty fines, but also that their properties are safe and comfortable for their tenants. This law is designed to improve the energy efficiency of rental properties, which could vastly reduce bills for tenants.

In addition, landlords will be pleased to know that an energy efficient property will be more appealing to prospective tenants when it comes to marketing the property, so it's a win-win. Now is the time to start looking at the changes your property needs to comply with the new rules.
Spending power report
Only 35% of working consumers believe they have seen their household income increase over the last 12 months. That's according to the latest Lloyds Bank Spending Power Report.
The monthly Ipsos MORI survey of over 2,000 bank account holders in the UK found 36% of working consumers reported that over the last 12 months they have seen no change in their household's income. Over the same period, 17% of consumers who are not retired believe they have actually seen a decrease in income, with the hardest hit being those either working in the public sector, earning up to £34,999, or above the age of 35.
Robin Bulloch, Managing Director of Lloyds Bank, said:
Whilst consumers will have been pleased to see the gap closing between inflation and wage growth in February, our research shows that UK households still feel they have been under real financial pressure in 2018. Inflation remains high, and people are having to make their money go further as a result of muted household income growth. We would encourage consumers to actively manage their finances and keep an eye on their discretionary spending.
Binary options ban
The European Securities and Markets Authority (ESMA) has agreed on measures on the provision of contracts for differences (CFDs) and binary options to retail investors in the European Union (EU). The agreed measures include a prohibition on the marketing, distribution or sale of binary options to retail investors; and a restriction on the marketing, distribution or sale of CFDs to retail. In accordance with MiFIR, ESMA can only introduce temporary intervention measures on a three monthly basis. Before the end of the three months, ESMA will consider the need to extend the intervention measures for a further three months.
ESMA, along with National Competent Authorities (NCAs), concluded that there exists a significant investor protection concern in relation to CFDs and binary options offered to retail investors. This is due to their complexity and lack of transparency; the particular features of CFDs – excessive leverage – and binary options – structural expected negative return and embedded conflict of interest between providers and their clients; the disparity between the expected return and the risk of loss; and issues related to their marketing and distribution.
Steven Maijoor, Chair, said:
The agreed measures ESMA is announcing today will guarantee greater investor protection across the EU by ensuring a common minimum level of protection for retail investors. The new measures on CFDs will for the first time ensure that investors cannot lose more money than they put in, restrict the use of leverage and incentives, and provide risk warning for investors. For binary options, the prohibition we are announcing is needed to protect investors due to the products' characteristics.

The combination of the promise of high returns, easy-to-trade digital platforms, in an environment of historical low interest rates has created an offer that appeals to retail investors. However, the inherent complexity of the products and their excessive leverage – in the case of CFDs – has resulted in significant losses for retail investors.

A pan-EU approach is required given the cross-border nature of these products, and ESMA's intervention is the most appropriate and efficient tool to address this major investor protection issue.
Government bid intervention
The government has intervened in the hostile takeover bid for GKN by Melrose. Business secretary Greg Clark has written to Melrose seeking assurances over its £8.1bn bid, asking for "binding" commitments over GKN's workforce, research and development, and pension schemes. He also raised concerns about national security, due to GKN's role supplying UK armed forces.
Melrose responded with a series of pledges, including not selling GKN's aerospace division for at least five years and maintaining GKN's UK listing and UK headquarters for at least five years.
GKN shareholders have until midday on Thursday to accept the bid from Melrose.
Subscribe to The Briefing by email
Enable the Amazon Alexa Flash Briefing Skill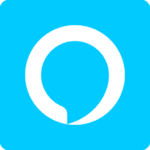 Informed Choice provides a regular personal finance and investment news summary, with an updated Flash Briefing for your Alexa enabled device. Search for The Briefing from Informed Choice in your Amazon Alexa app or visit https://www.amazon.co.uk/Informed-Choice-Radio/dp/B074DZZ1MF/ to enable this Flash Briefing.