The Briefing on Monday 26th March 2018
In this edition of The Briefing from Informed Choice on Monday 26th March 2018 – executive pay inquiry, impact of bond scheme, car sales prediction, four-fold interest rate hike, and retirement interest-only mortgage boost.
Subscribe to The Briefing by email
Enable the Amazon Alexa Flash Briefing Skill
Executive pay inquiry
The Business, Energy and Industrial Strategy (BEIS) Select Committee has launched an inquiry on executive pay and the gender-pay gap in the private sector. The BEIS Committee is looking at these issues in the context of concerns about the overall level of executive pay and bonuses and as the deadline for gender-pay gap reporting is soon approaching on 4th April.
On gender pay, the inquiry will look at issues around the compliance of businesses with reporting requirements on the gender pay gap, such as whether the regulations are properly capturing the salaries of staff, and what steps companies are taking to address the pay gap. The Committee will also look at measures to be taken against companies which do not comply with reporting requirements.
Rachel Reeves, Chair of the Business, Energy and Industrial Strategy Select Committee, said:
Excessive executive pay and gaps in gender pay are at root an issue of fairness. Pay awards for top bosses which vastly outstrip worker pay and which owe little to building genuine long-term value in a company are impossible to justify and damage the social contract between business and the public.

Unjustified executive pay awards are the most corrosive influence on public trust in business and businesses must face up to their responsibilities and tackle this problem. If businesses don't step up on executive pay, Government will need to step in.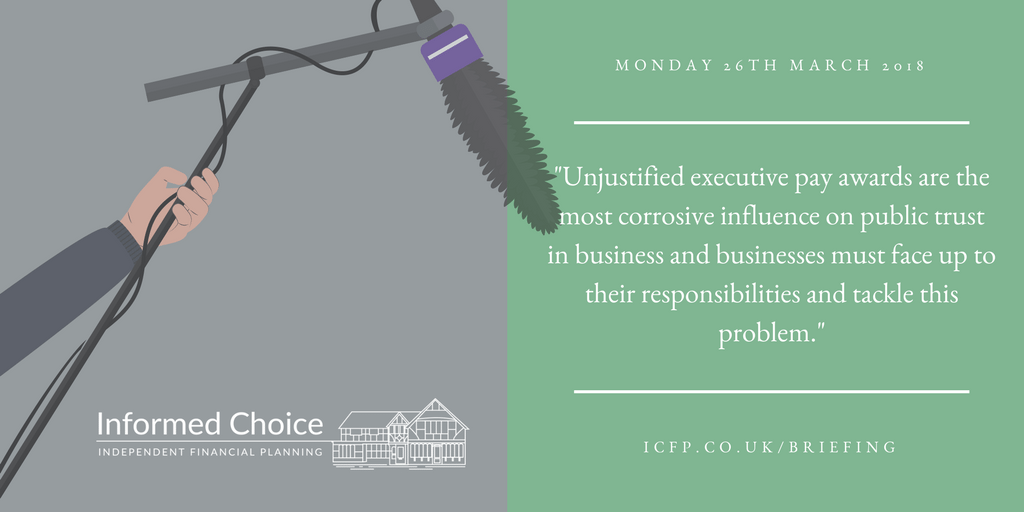 Impact of bond scheme
The Bank of England have published a paper showing the impact of its Corporate Bond Purchase Scheme on yield spreads. As part of its August 2016 policy package, the Bank of England announced a scheme to purchase up to £10 billion of corporate bonds. Only sterling investment-grade bonds issued by firms making a 'material' contribution to the UK economy were eligible to be purchased.
The Bank of England found that the scheme reduced spreads of eligible bonds by 13–14 basis points compared to foreign bonds issued by the same set of firms, and by 2–5 basis points compared to ineligible sterling corporate bonds. But because of spillover effects, these estimates should be interpreted as a lower bound.
Car sales prediction
New car sales in Britain are forecast to fall 5.5% this year, resulting in the UK becoming the worst performing market of any big European economy. According to ratings agency Moody's, new car registrations will fall in the UK but rise in Germany, Spain, France and Italy. Sales are expected to fall here due to a fall in the pound since the Brexit referendum resulting in higher imported car prices.
Moody's forecasts there will be 2.4 million new car registrations in the UK this year, more than 10% lower than two years earlier. A similar number of new car registrations is also forecast for next year.
Four-fold interest rate hike
Borrowers and savers have been warned of a possible four-fold rise in interest rates over the next three years. A senior Bank of England policymaker has suggested interest rates could rise to 2% by 2020.
The Bank of England hiked interest rates for the first time in more than a decade in November, to 0.5% from 0.25%. Economists expect a further rate rise in May, to 0.75%. Monetary Policy Committee member Gertjan Vlieghe said:
The outlook is, in my view, consistent with one or two quarter point rate increases per year over the forecast period. There is significant uncertainty about the path of rates, and both lower and higher paths are possible, depending on how the economy evolves.
Retirement interest-only mortgage boost
Retirement interest-only mortgages could become more popular following a removal of sales restrictions by the Financial Conduct Authority (FCA).
According to the regulator, the sale of retirement interest-only mortgages could help with waves of maturing interest-only mortgages which have no repayment strategy. The FCA also wants the mortgages to be sold more widely, to create an additional option alongside downsizing and equity release.
Responding to policy change, Jackie Bennett, Director of Mortgages at UK Finance said:
The FCA's reclassification of retirement interest-only mortgages (RIOM) will offer homeowners in later life an alternative option, alongside equity release, for those customers who wish to stay in their homes.

Despite advice not being required in every case, we expect most people to receive it. It's useful that the FCA has clarified what information will need to be disclosed to customers so that they are fully informed, and provided further details on how lenders will need to carry out an affordability assessment.
Subscribe to The Briefing by email
Enable the Amazon Alexa Flash Briefing Skill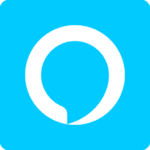 Informed Choice provides a regular personal finance and investment news summary, with an updated Flash Briefing for your Alexa enabled device. Search for The Briefing from Informed Choice in your Amazon Alexa app or visit https://www.amazon.co.uk/Informed-Choice-Radio/dp/B074DZZ1MF/ to enable this Flash Briefing.