The Briefing on Friday 23rd March 2018
In this edition of The Briefing from Informed Choice on Friday 23rd March 2018 – FOS appoints independent investigator, interest rates held, British-Australian fintech cooperation, Aviva share cancellation u-turn, and next stage of Brexit talks.
Subscribe to The Briefing by email
Enable the Amazon Alexa Flash Briefing Skill
FOS appoints independent investigator
The Financial Ombudsman Service is appointing an independent person to lead an investigation into recent allegations broadcast by Dispatches on Channel 4. The programme featured claims that FOS appointed insufficiently trained adjudicators to handle complaints, resorting to Google to find out what investment products were.
Treasury Select Committee Chairman Nicky Morgan MP demanded answers from FOS about some of the key allegations made in the programme.
In a letter from FOS chief executive Caroline Wayman, she said:
So we can better understand and address the concerns raised by the programme, our non-executive board will be appointing an independent person to carry out a review.

We feel very strongly that the concerns voiced in the programme do not give a fair impression of the Financial Ombudsman Service when seen against the overall breadth and context of our work.

We're committed to providing a service to be proud of – and to learning and improving, particularly where we see things which don't show us at our best.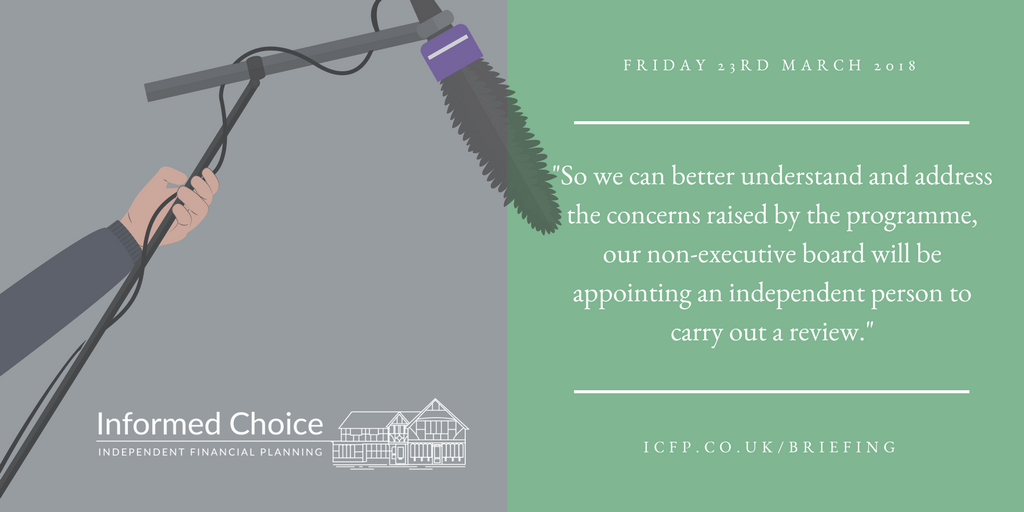 Interest rates held
The Bank of England has kept interest rates on hold at 0.5%. In a departure from its unanimous vote to keep rates on hold last month, two members of the committee voted for a rate rise to 0.75%. Ian McCafferty and Michael Saunders both backed at 0.25% increase, opening the door for a rate rise at the next MPC meeting in May.
Interest rates rose to 0.5% in November, the first increase in a decade. The MPC reported a need for "ongoing tightening" of monetary policy to bring price inflation back to the Bank's target of 2%.
British-Australian fintech cooperation
The Financial Conduct Authority (FCA) and the Australian Securities and Investments Commission (ASIC) have signed an Enhanced Cooperation Agreement between their Innovation Hubs to extend their existing agreement of cooperation and coordination on FinTech innovation.  This agreement forms part of the broader Fintech Bridge signed by the UK Chancellor of the Exchequer and the Australian Treasurer.
In this enhanced agreement, the FCA and ASIC have agreed to explore ways to quicken the licensing process in terms of the authorisation of innovative businesses that are already authorised in the other jurisdiction. Where a business is a participant in either Authority's regulatory sandbox and would like to enter the other's, the FCA and ASIC will endeavour to facilitate that participation.
Christopher Woolard, FCA's Executive Director of Strategy and Competition, said:
Today's enhanced agreement underscores the FCA's and ASIC's commitment to a deeper level of cooperation on Fintech. Cooperation between regulators is a vital part of helping innovative businesses across international jurisdictions to flourish and bring their products to market for the benefit of consumers. Back in 2016 when we signed the original agreement with ASIC, we stated that we hoped that it would be the first of many to come. I am pleased to say that this has certainly been the case.
Aviva share cancellation u-turn
Insurer Aviva has backed down over plans to cancel £450m of irredeemable preference shares. The climbdown followed "strong feedback and criticism" from investors with the high-interest bearing shares. Some of these shares date back to 1992 and pay a coupon of 8.5%.
Aviva chief executive Mark Wilson said:
I am very aware that Aviva is in a position of trust with our customers and investors.

To maintain that trust it is critical that we listen to and act on feedback. The reputation of Aviva, and the trust people have in us, is paramount.

Our announcement today means that preference shareholders can rest secure in their holdings. The board and I have a duty to consider not just the financial implications of our actions. We must consider the impact to Aviva's wider reputation. I hope our decision today goes some way to restoring that trust.
Next stage of Brexit talks
Prime Minister Theresa May has urged EU leaders to seize on "a new dynamic" in Brexit negotiations and solve their differences over a border solution with Northern Ireland.
European Union leaders are expected to sign-off an offer of a transitional period later today, as well as setting out their terms for the next stage of talks, which will focus on post-Brexit trade.
According to a senior British official, May told fellow EU leaders at the end of the dinner:
We have the chance, now, to create a new dynamic in the talks to work together to explore workable solutions — in Northern Ireland, in our future security cooperation and in order to ensure the future prosperity of all our people.

This is an opportunity it is our duty to take and to enter into with energy and ambition.
Subscribe to The Briefing by email
Enable the Amazon Alexa Flash Briefing Skill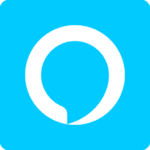 Informed Choice provides a regular personal finance and investment news summary, with an updated Flash Briefing for your Alexa enabled device. Search for The Briefing from Informed Choice in your Amazon Alexa app or visit https://www.amazon.co.uk/Informed-Choice-Radio/dp/B074DZZ1MF/ to enable this Flash Briefing.