The Briefing on Friday 16th March 2018
In this edition of The Briefing from Informed Choice on Friday 16th March 2018 – stopping financial fraud, in too deep with debt, HSBC gender pay gap, Moody's warning on spending cuts, and low take up of SMI loan.
Subscribe to The Briefing by email
Enable the Amazon Alexa Flash Briefing Skill
Stopping financial fraud
Banks and card companies prevented £1.4bn in unauthorised financial fraud last year, equivalent to £2 in every £3 of attempted unauthorised fraud being stopped. This is according to the latest data from UK Finance.
In 2017, fraud losses on payment cards fell 8% year-on-year to £566m. At the same time, card spending increased by 7%, meaning card fraud as a proportion of spending equates to 7p for every £100 spent – the lowest level since 2012. In 2016 the figure stood at 8.3p.
For the first time, annual data on losses due to authorised push payment scams (also known as APP or authorised bank transfer scams) has also been collated. A total of £236m was lost through such scams in 2017.
Katy Worobec, Managing Director of Economic Crime at UK Finance, said:
Fraud is an issue that affects the whole of society, and one which everyone must come together to tackle. The finance industry is committed to playing its part – investing in advanced security systems to protect customers, introducing new standards on how banks respond to scam victims, and working with the Joint Fraud Taskforce to deter and disrupt criminals and better trace, freeze and return stolen funds.

We are also supporting the Payment Systems Regulator on its complex work on authorised push payment scams, providing the secretariat for its new steering group. It's a challenging timetable, but it is important that we get it right to stop financial crime and for the benefit of customers.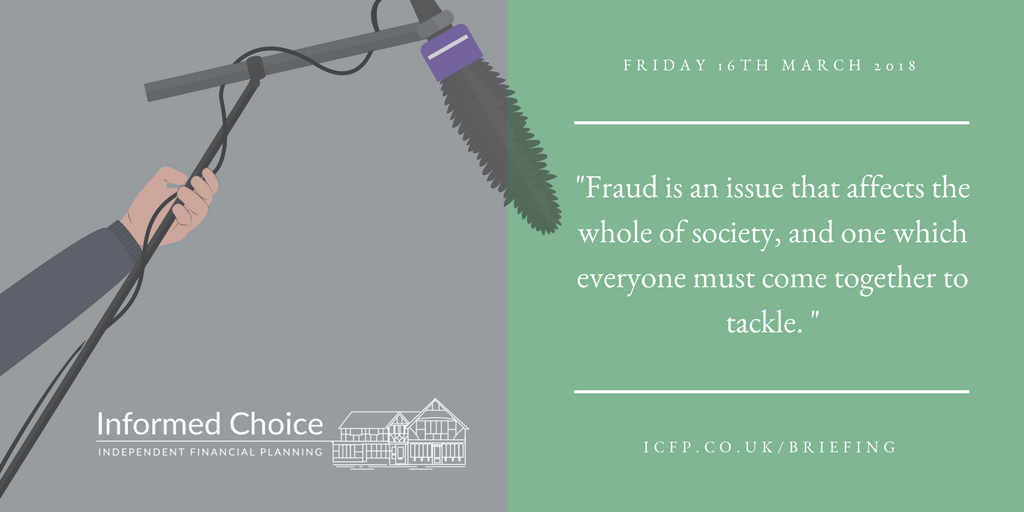 In too deep with debt
The Financial Conduct Authority has warned that worrying numbers of households might be "in too deep" with their levels of borrowing. Jonathan Davidson, director of supervision at the FCA warned that consumer credit levels are close to the 2008 peak and it was "far from certain" that customers would be able to manage their debts in the future.
Davidson also warned that the regulator would take action against lenders who relied on customers unable to clear their debts. He said:
There are a significant number of households that are in so deep that the slightest sign of rough weather could see them in over their heads.
HSBC gender pay gap
Banking giant HSBC has reported its gender pay gap for UK banking operations, showing a 29% median gap between male and female pay. It also reported a 59% gender pay gap on the mean measure for hourly pay last year and a 61% gap for bonus payments.
The bank attempted to justify its gender pay gap figures by saying it had fewer women in senior management roles, which were weighted towards its group head office in the UK.
Elaine Arden, group head of human resources at HSBC, said:
If we identify any pay differences between men and women in similar roles, which cannot be explained by reasons such as performance/behaviour rating or experience, we make appropriate adjustments.
Moody's warning on spending cuts
Credit ratings agency Moody's has said the government could struggle to implement planned public spending cuts as part of its goal to narrow the budget deficit. In a statement on Friday, Moody's said:
It remains to be seen whether those cuts will be delivered, given the apparent strains on many public services after a decade of cuts and the political pressure on the government to increase funding for health care, defense and education in the next autumn budget.
Moody's downgraded Britain's sovereign credit rating to Aa2 in September, commenting at the time that government plans to reduce public debt had been knocked off course and Brexit could have a negative impact on the British economy.
Low take up of SMI loan
Figures buried in a Spring Statement report have revealed catastrophically low numbers of people opting into a scheme to stop their mortgage benefit help being cut off in April. This is according to Royal London who have renewed a call for the government to delay changes to Support for Mortgage Interest (SMI) in April.
Figures contained within the Office for Budget Responsibility's Economic and Fiscal Outlook said that while all current claimants had been contacted regarding the change only around 10,000 claimants have so far agreed to take up the loan. According to the document this is "90 per cent short of the 100,000 expected by the end of 2018/2019."
Helen Morrissey, Personal Finance Specialist at Royal London said:
These latest figures make for concerning reading because as it currently stands around 100,000 people will lose their mortgage support in less than a month's time. While it is reasonable to suggest that some of these claimants may have made alternative arrangements to meet their mortgage interest payments there is a strong possibility that many of these people won't and face a nasty shock come April.

SMI claimants are among some of the most vulnerable people in society and government must do more to help them understand the changes and what it might mean for them. If not we could see people struggle to meet their mortgage payments. We would urge government to delay the implementation of these changes to ensure people have enough time and support to make an informed decision.
Subscribe to The Briefing by email
Enable the Amazon Alexa Flash Briefing Skill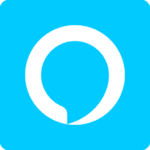 Informed Choice provides a regular personal finance and investment news summary, with an updated Flash Briefing for your Alexa enabled device. Search for The Briefing from Informed Choice in your Amazon Alexa app or visit https://www.amazon.co.uk/Informed-Choice-Radio/dp/B074DZZ1MF/ to enable this Flash Briefing.