The Briefing on Tuesday 13th March 2018
In this edition of The Briefing from Informed Choice on Tuesday 13th March 2018 – Spring Statement, London house prices fall, university pensions row deal, tough start for retailers, and record number switch.
Subscribe to The Briefing by email
Enable the Amazon Alexa Flash Briefing Skill
Spring Statement
Chancellor Philip Hammond will unveil his Spring Statement at lunchtime today, announcing that the British economy is in better shape than previously expected. Despite the economic boost, Hammond is expected to resist calls from Labour and some Tory rebels to use the extra cash from tax receipts to ease austerity measures which they argue is pushing the public sector to breaking point.
The TUC is calling on the Chancellor to invest in public services – including public sector pay – and upgrade the UK economy with infrastructure investment targeted through a National Investment Bank.
TUC General Secretary Frances O'Grady said:
The government is paying too little attention to major problems in the economy.

Ministers are standing by while wages fall and services like schools and hospitals are starved of cash. And low investment has left many communities without the modern infrastructure they need to attract new businesses and create better-quality jobs.

The Chancellor should not wait until the autumn budget to act. We need urgent action to strengthen the economy and get wages rising. He must boost public sector pay and invest in our schools and hospitals. And he should set up a National Investment Bank to bring opportunities to parts of Britain where good jobs are in short supply.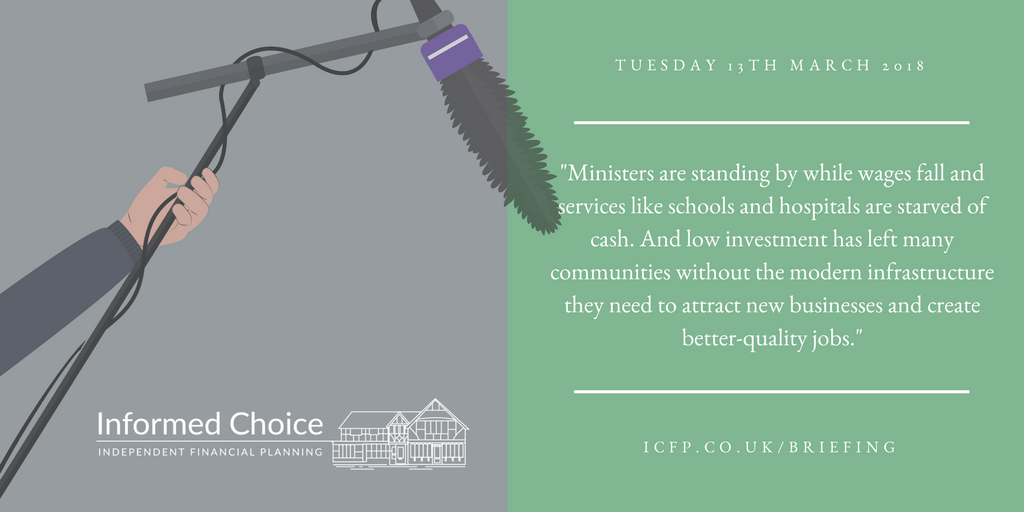 London house prices fall
House prices in London are falling at their fastest pace in nearly a decade. According to a report published by Acadata, the highest priced areas of the capital are experiencing the sharpest declines. Average house prices in London fell to £593,396 in January, an annual fall of 2.6%. This is the biggest annual decline since August 2009. According to Acadata, average house prices in London fell by 0.8% in January.
The area subject to the largest fall in prices was Wandsworth, down by nearly 15% in a year. Price falls are being blamed on tax changes for investment property, slower economic growth and higher price inflation since the Brexit vote, as well as the prospect of rising interest rates.
University pensions row deal
An agreement has reportedly been reached in a row over university pensions. A planned strike will be suspended if the deal is agreed when union representatives meet later today. The deal involves a new, independent re-evaluation of the pension deficit and temporary measures designed to address the current funding gap.
Strike action has resulted in disruption for students at more than 60 universities for more than three weeks. Some have called for the latest deal to be rejected, with an open letter to the University and College Union leadership calling the agreement "completely unacceptable". Universities minister Sam Gyimah had called for students to be given refunds on university fees to account for lost teaching time.
Tough start for retailers
Retailers have experienced the worst start to the year since 2012, with new data from Visa showing a 1.1% decline in consumer spending last month, on a year-on-year basis. It follows a 1.2% fall in consumer spending in January and means spending has fallen for all but one of the last 10 months. Households are coming under increasing pressure with price inflation exceeding average wage increases.
The Visa UK Consumer Spending Index provides a snapshot of consumer spending including card purchases. According to Mark Antipof, chief commercial officer at Visa, Britons have been in "belt-tightening mode" since last summer.
Antipof said:
February's cold snap certainly didn't alleviate this situation, particularly when we shine a spotlight on high street spending, and recreation and culture in particular, which saw its biggest decline since April 2010.
Record number switch
February saw a record number of customers switching their energy supplier, with more than 660,000 customers making the switch. According to Energy UK, this figure represents a 60% rise on February last year, with more than a million customers switching energy providers already in 2018. According to the industry body, one reason behind the record number of switches was the cold weather in February.
Lawrence Slade, chief executive of Energy UK, said:
The energy market has never been so competitive, and it's great to see record numbers of consumers engaging in the market to get a better deal.
Subscribe to The Briefing by email
Enable the Amazon Alexa Flash Briefing Skill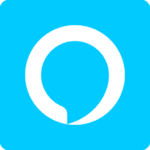 Informed Choice provides a regular personal finance and investment news summary, with an updated Flash Briefing for your Alexa enabled device. Search for The Briefing from Informed Choice in your Amazon Alexa app or visit https://www.amazon.co.uk/Informed-Choice-Radio/dp/B074DZZ1MF/ to enable this Flash Briefing.