The Briefing on Friday 9th March 2018
In this edition of The Briefing from Informed Choice on Friday 9th March 2018 – Trump North Korea meeting, European Central Bank guidance, National Minimum Wage fines, UBS Brexit relocation plans, and Tesco Bank credit card cancellations.
Subscribe to The Briefing by email
Enable the Amazon Alexa Flash Briefing Skill
Trump North Korea meeting

Asian equity markets have risen following the news that US President Donald Trump will meet North Korean leader Kim Jong-un. South Korean officials announced the meeting following talks with President Trump at the White House. They passed along a message from Mr Kim, saying he was "committed to denuclearisation".
By late afternoon trading, South Korea's main equity index, Seoul's Kospi index, was trading around 1% higher. Japan's Nikkei 225 index was initially up by 2.5% and closed trading 0.5% higher. The Hang Seng in Hong Kong was up 0.9% and Chinese equity indices also recorded small gains.
European Central Bank guidance

In its latest monetary policy decision on Thursday, the European Central Bank has removed its easing bias line in forward guidance. The change to forward guidance resulted in an initial boost to the euro, later reversed with ECB forecasts showing price inflation set to stay below target during the next three years.
IG market analyst Joshua Mahony, said:
While the ECB decided to remove their reference to potential further QE increases, the focus has instead been centred on today's inflation downgrade with CPI expected to remain below target for years to come. Once again Draghi has managed to retain a dovish theme despite a marginally hawkish shift in tone, with the governor taking with one hand and giving in return.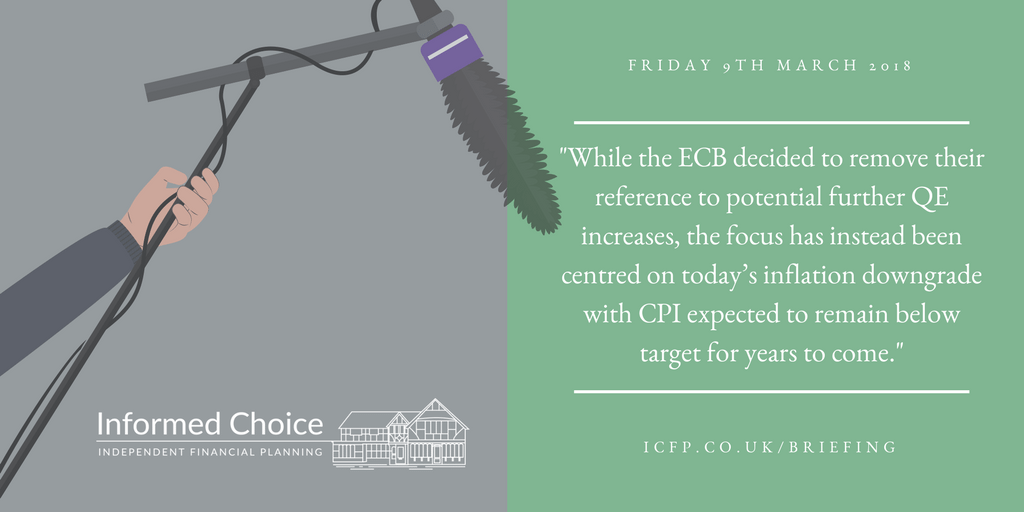 National Minimum Wage fines
Restaurant chains Wagamama and TGI Friday are among a number of companies named and shamed by the government over National Minimum Wage failures. Companies have been forced by the government to repay a total of £1.1m in underpaid wages to 9,200 employees. The companies were also fined £1.3m. Companies in the retail, hospitality, and hairdressing sectors were among the worst offenders when it came to underpaying their staff.
Restaurant chain Wagamama was the named as the worst offender. It failed to pay £133,212.42 to 2,630 members of staff, around £50 each. Marriott Hotels Limited was also named and shamed after failing to pay 279 staff a total of £71,722.93.
A spokeswoman for Marriott said:
Marriott is committed to compliance with the national minimum wage. When an error was identified by a routine HMRC audit in 2015, we cooperated fully with HMRC and promptly reimbursed all those affected. We apologise to all our associates impacted by this error and have taken steps to ensure it cannot happen again.
UBS Brexit relocation plans
UBS, the Swiss banking giant, has reportedly told employees in a memo it plans to take a "decentralized" approach to relocating staff post-Brexit. The majority of British staff will move to Frankfurt, according to reports. Affected staff are expected to have the move confirmed in the following months, with relocations based on where clients are located. According to a report by Reuters, a spokesman for UBS has confirmed the contents of the memo.
Tesco Bank credit card cancellations
Tesco Bank has reportedly cancelled some of its customers' credit cards, following concerns a number of credit card accounts had been compromised. As a result, some customers will have to wait as long as a week before replacement cards are issued. Tesco Bank said only a tiny number of its three million credit card customers were affected and apologised for the inconvenience.
Shakila Hashmi, Head of Money, comparethemarket.com, said:
The news that Tesco has had to cancel some customers' credit cards is evidence of rising consumer financial fraud. Our recent research indicates that over 5 million adults had to cancel credit or debit cards in a 12 month period due to attempted fraud, while over £1 billion had been stolen from accounts during that time.

Digital banking is the new frontier for criminal activity and whilst banks are doing their best to prevent fraud, people need to take action to protect themselves. It is essential to regularly change passwords and ensure you have a range of passwords for different accounts. Increasing vigilance, particularly when making payments, is critical to keep the fraud frenzy at bay.
Subscribe to The Briefing by email
Enable the Amazon Alexa Flash Briefing Skill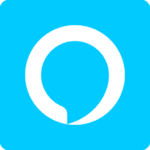 Informed Choice provides a regular personal finance and investment news summary, with an updated Flash Briefing for your Alexa enabled device. Search for The Briefing from Informed Choice in your Amazon Alexa app or visit https://www.amazon.co.uk/Informed-Choice-Radio/dp/B074DZZ1MF/ to enable this Flash Briefing.