The Briefing on Wednesday 7th March 2018
In this edition of The Briefing from Informed Choice on Wednesday 7th March 2018 – house price growth slows, £5bn energy bill reduction plans, young people at risk of fraud, RBS settlement deal, and life expectancy profits boost.
Subscribe to The Briefing by email
Enable the Amazon Alexa Flash Briefing Skill
House price growth slows
UK house price growth slowed to 1.8% in February, according to the latest survey from lender Halifax. It represents the slowest rate of annual house price growth recorded since March 2013. Prices rose by 0.4% in February on a month-by-month basis, following two consecutive months of declines.
The average price of a UK home now stands at £224,353, down from £226,408 in November.
Russell Galley, managing director of the Halifax, said:
The labour market continues to perform strongly, with the number of people in employment rising by 88,000 in the three months to December.

While we expect price growth to remain low, the low mortgage rate environment, combined with an ongoing shortage of properties for sale, should continue to support house prices over the coming months.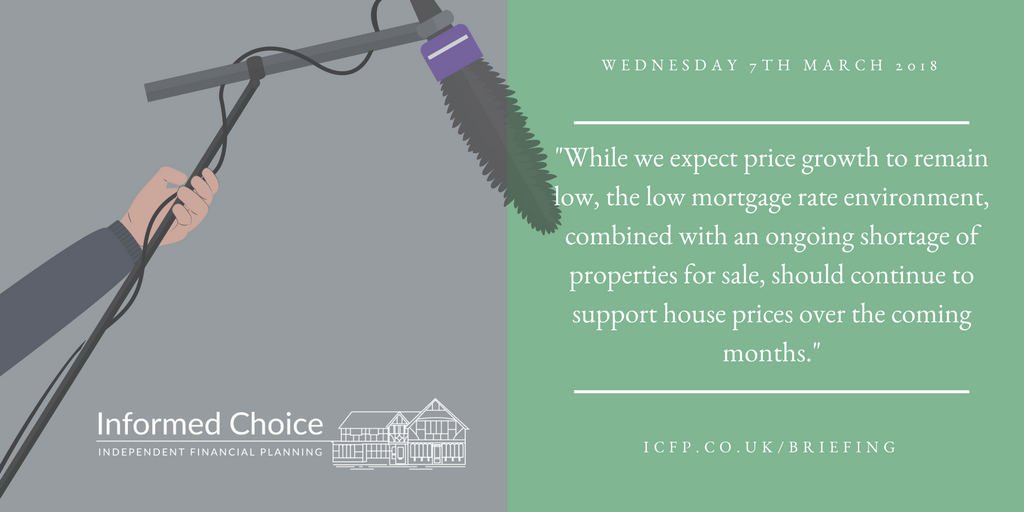 £5bn energy bill reduction plans
Energy regulator Ofgem is proposing new rules which would result in £5bn of savings for energy customers during the next five years. The regulator wants to reduce the amount consumers contribute towards investment in energy networks. It estimates households would save £15-25 a year as a result.
Proposed price controls would come into force in 2021, having a direct impact on the profitability of energy network companies.
Energy giant National Grid said in response to the proposals that it would continue to work with Ofgem "to achieve the best outcomes for all stakeholders". In a statement, National Grid said:
We note the wide range of options the consultation document contains and acknowledge the focus on long-term thinking for critical infrastructure, incentive outperformance opportunities for well-run companies and the continuing alignment of consumer and shareholder interests.
Young people at risk of fraud
Cifas, the UK's leading fraud prevention service, has released new figures showing stark increases in the number young people acting as 'money mules' and those falling victim to identity fraud.  The data has been released to coincide with the launch of new anti-fraud lessons plans, developed by Cifas, in association with the PSHE Association, the national body for Personal, Social, Health and Economic education in schools.
The new figures reveal that Cifas members identified 8,474 cases in relation to under 21 year olds acting as money mules, 2,256 more than 2016.  This is when an individual allows their bank account to be used to facilitate the movement of criminal funds, a form of money laundering.  Acting as a money mule is a serious criminal offence, which carries a maximum prison sentence of up to 14 years.  Furthermore, the new figures also show that 2,321 under 21s were victims of identity fraud, an increase of 541 compared to the previous year.
Simon Dukes, Chief Executive of Cifas, said:
As our new figures show, it is critical that we take every opportunity to educate young people on how to protect themselves from being either fraud victims or fraud perpetrators.

Cifas, industry, government and law enforcement recognise more needs to be done to raise awareness of fraud and financial crime. When it comes to acting as a money mule, unwittingly or not, it is a serious crime that not only has consequences for the individual concerned, but also for society as a whole.
RBS settlement deal
Royal Bank of Scotland has agreed a $500m settlement with New York State over the mis-selling of financial products ahead of the global financial crisis. RBS becomes the sixth banking group to reach a settlement over sale of risky mortgage products. It will pay around $400m in relief to homeowners and $100m to the state, as part of the settlement deal.
In addition to this settlement, RBS still faces a potentially huge US Department of Justice fine. In its recent the financial report, the bank announced it has put aside $4.4bn to cover this fine and other upcoming settlements.
New York state attorney-general Eric Schneiderman
While the financial crisis may be behind us, New Yorkers are still feeling the effects of the housing crash.

Today's settlement is another important step in our comprehensive effort to help New Yorkers rebuild their lives and communities.
Life expectancy profits boost
Life insurance group Legal & General has announced better-than-expected profits for last year, with a 7% dividend increase. Operating profits were up by 32% to £2.1bn, with pre-tax profit also up 32%. Earnings per share rose 50% to 31.87p and the dividend per share rose 7% to 15.35p per share. Shares in Legal & General rose 1.3% in early trading.
The rise in profits was partly attributed to changes in life expectancy forecasts, allowing the group to release £206m from the firm's reserves.
Nigel Wilson, L&G group chief executive, said:
Legal & General's strategic focus, alignment to global growth drivers and excellent execution, allowed us to deliver a record £2.1bn operating profit in 2017. Our shareholders are enjoying terrific EPS and RoE growth, while our 'inclusive capitalism' model ensures customers and society also benefit.

We remain confident that our unique business model, strong management team, collaborative culture, and strategic focus can deliver further growth in 2018 and beyond.
Subscribe to The Briefing by email
Enable the Amazon Alexa Flash Briefing Skill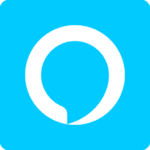 Informed Choice Radio provides a regular personal finance and investment news summary, with an updated Flash Briefing for your Alexa enabled device. Search for Informed Choice Radio in your Amazon Alexa app or visit https://www.amazon.co.uk/Informed-Choice-Radio/dp/B074DZZ1MF/ to enable this Flash Briefing.