The Briefing on Monday 5th March 2018
In this edition of The Briefing from Informed Choice on Monday 5th March 2018 – windfall likely for Equitable Life members, snow cuts growth, China sets growth target, catch-up energy bills banned, and Beaufort insolvency investigated by FSCS.
Subscribe to The Briefing by email
Enable the Amazon Alexa Flash Briefing Skill
Windfall likely for Equitable Life members
Insurance group Equitable Life is planning to restructure and sell its business, resulting in a windfall of thousands of pounds for 300,000 policyholders. The sale of the 256-year old business includes a plan to release cash accumulated since the with profits fund was closed to new customers in 2000.
Equitable Life was founded in 1762 and closed to new business 18 years ago, faced with a funding shortfall. At the time, the government paid compensation of £1.5bn to members of the mutual insurer.
Speaking to the Financial Times last week, Equitable Life chief executive Chris Wiscarson said:
We are determined to distribute greater amounts of capital to policyholders, and we are hopeful of being able to give them some good news in the spring.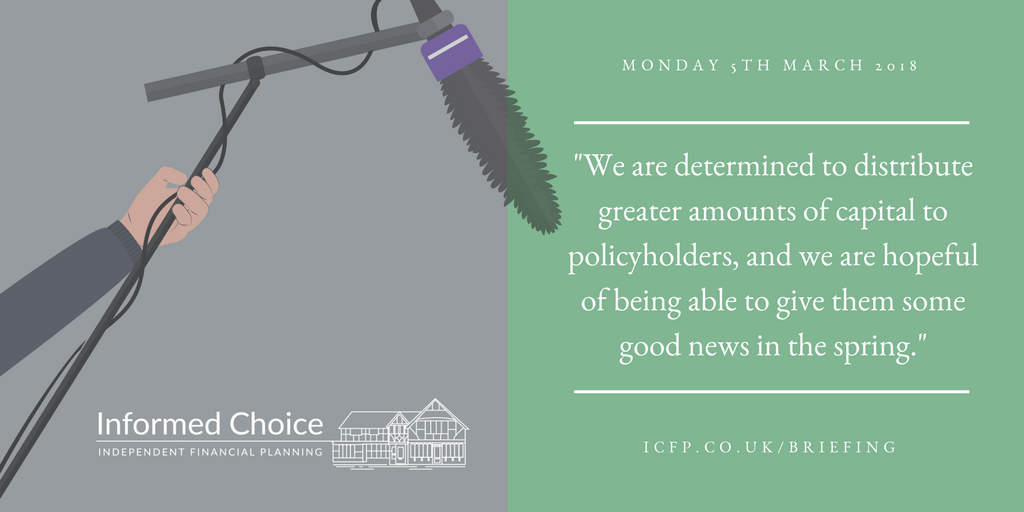 Snow cuts growth
Economists are predicting that last week's disruption caused by snow and cold temperatures could have cost the British economy £1bn a day. As a result, Britain's GDP growth in the first quarter could be halved, making it the most expensive weather impact on the UK economy since 2010.
Howard Archer, Chief Economic Advisor to EY ITEM Club, said:
It is possible that the severe weather could lead to GDP growth being reduced by 0.1 percentage points in Q1 2018 and possible 0.2 percentage points if the severe weather persists.
China sets growth target
China has set a target for economic growth this year of "around 6.5%". The world's second largest economy announced the target figure at the opening session of its National People's Congress. China reported GDP growth of 6.9% last year, the first increase in its growth rate in seven years. The country also announced plans to crack down on financially risky operations which have recently threatened to cause the failure of some major Chinese firms.
Chinese Premier Li Keqiang said reining in financial risk would be a key policy for the coming year, promising to "see that internal risk controls are tightened in financial institutions" and a "serious crackdown on activities that violate the law like illegal fundraising and financial fraud".
Catch-up energy bills banned
Energy regulator Ofgem is introducing a new rule to ban catch-up bills for gas and electricity used more than a year earlier. The new rule comes into force in May and is designed to stop consumers receiving surprise bills sometimes totaling thousands of pounds.
Catch-up bills occur when customers paying by direct debit are billed based on estimated meter readings. A subsequent actual meter reading then triggers the catch-up bill, with the energy supplier 'back billing' the customer for actual energy consumed. Catch-up bills can also result from errors in energy suppliers' billing systems.
According to Ofgem, the typical back bill is £1,160, and in extreme cases as high as £10,000. Large back bills can sometimes push customers into debt and result in around 10,000 complaints each year.
Rob-Salter Church from Ofgem said:
Getting billing right is an essential part of customer service, and it's unfair that consumers should be left out of pocket when through no fault of their own they're issued with a shock bill from their supplier.
Beaufort insolvency investigated by FSCS
The Financial Services Compensation Scheme (FSCS) is looking into the client impact of Beaufort Securities Limited (BSL) and Beaufort Asset Clearing Services Limited (BACSL) becoming insolvent. The insolvency followed an announcement that the Financial Conduct Authority (FCA) is working with the US Department of Justice to investigate the discretionary fund managers. The FCA made an urgent application to the High Court on Friday to place both firms in insolvency.
In a statement, the FSCS said:
These firms have entered insolvency and have ceased trading. The firms are currently unable to execute any new business or act on any instructions from clients.

FSCS is working with PricewaterhouseCoopers, who have been appointed joint administrators of BSL and special administrators of BACSL, to understand what this might mean for these firms' customers.

We will work as quickly as we can to provide some certainty for customers, and will provide further updates on our website as more information becomes available.
Subscribe to The Briefing by email
Enable the Amazon Alexa Flash Briefing Skill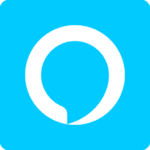 Informed Choice Radio provides a regular personal finance and investment news summary, with an updated Flash Briefing for your Alexa enabled device. Search for Informed Choice Radio in your Amazon Alexa app or visit https://www.amazon.co.uk/Informed-Choice-Radio/dp/B074DZZ1MF/ to enable this Flash Briefing.