The Briefing on Friday 2nd March 2018
In this edition of The Briefing from Informed Choice on Friday 2nd March 2018 – US import tariffs, odds stacked against consumers, North Sea oil exceeds expectations, March Premium Bond winners, and new 10p coins revealed.
Subscribe to The Briefing by email
Enable the Amazon Alexa Flash Briefing Skill
US import tariffs
US President Donald Trump has imposed tariffs on steel and aluminum imports, provoking anger with main trading partners. Canada and the EU have already announced plans to introduce countermeasures, with Mexico, China and Brazil also considering retaliatory steps. Steel imports will be subjected to a 25% tariff and aluminum will have an import tariff of 10%.
European Commission President Jean-Claude Juncker said:
We will not sit idly while our industry is hit with unfair measures. The EU will react firmly and commensurately to defend our interests.
Asian equities fell on Friday, with Japan's benchmark Nikkei 225 down by more than 2% by mid-morning. Japanese car maker Toyota said the introduction of US import tariffs would "adversely impact automakers, the automotive supplier community and consumers".
The decision to introduce import tariffs lies with the President, without the need for Congressional approval.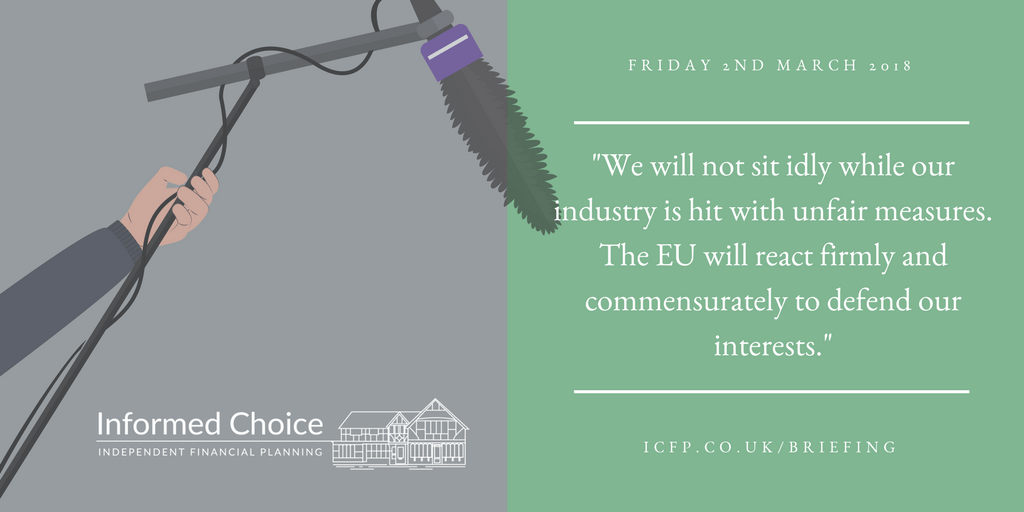 Odds stacked against consumers
New research from Citizens Advice has found a total of 14 million people suffered the knock-on effects of consumer problems in the last year, with poor services or faulty goods affecting their lives, finances or health. This includes 3.2 million people who have had to take time off work to resolve a problem with goods or services.
The survey of 5,000 people found that of people dealing with consumer problems, over half paid additional costs and more than a third felt worried or anxious. In addition, more than one in ten suffered damage to their home or property and one in six had to take time out of work.
Gillian Guy, Chief Executive of Citizens Advice, said:
We know consumer problems can be costly, but our new research shows that they can also have a serious impact on people's lives. Whether a faulty second hand car, lack of broadband service or a botched home renovation, these problems can spiral out of control – and people are often left to deal with them on their own.

This is another example of how the odds are stacked against consumers in favour of big business. The Government should use its upcoming Consumer Green Paper to strengthen the voice of consumers and make it easier for them to seek compensation without having to go to court.
North Sea oil exceeds expectations
North Sea oil and gas production in the next three decades is set to exceed previous expectations by as much as 2.8 billion barrels. A new report from the Oil and Gas Authority (OGA) found that North Sea production last year had been "maintained at a level not seen since 2011". This is despite crude oil production falling by 2.6% between 2016 and 2017. The fall in production is largely attributed to the three week closure of the Forties pipeline system in December.
According to the report, the predictions were "best estimates rather than a definitive prediction of future UK production of oil and gas", with future North Sea production "dependent on a number of different factors".
The report went on to say:
The future potential of the basin could be boosted further through investment, exploration successes and resource progression.

The OGA is supporting this through emphasis on the revitalisation of exploration, the implementation of area plans and promoting the development and adoption of new technologies.
March Premium Bond winners
Two Premium Bond holders from Wiltshire and Bedfordshire are celebrating the start of spring having both scooped the top £1 million prize in March's Premium Bonds prize draw. A man in Wiltshire who has owned a few Premium Bonds since childhood has struck it lucky in March's draw, while the winner from Bedfordshire only bought Premium Bonds for the first time in January this year, and has hit the jackpot in their very first draw.
This is the second time this year already that Agent Million has visited Wiltshire – the seventh time overall – and it has been just over two years since Bedfordshire's last jackpot win, its fourth in total.
The man in Wiltshire is the second Premium Bonds holder in the region to win the jackpot in 2018, with the last being in January's prize draw. The winner had held just a small amount in Premium Bonds since childhood, but invested to the maximum holding limit of £50,000 in August 2017, just seven months ago.
The man in Bedfordshire has scooped the other £1 million jackpot prize on his first month as a Premium Bonds customer. He has £7,500 invested in Premium Bonds and bought the winning Bond in January 2018, worth £7,000, and this was the first draw in which his Bonds were eligible to win prizes. He has since made a subsequent purchase of more Premium Bonds, however these are not eligible until next month's prize draw.
March's jackpot winners are the 381st and 382nd lucky recipients of Premium Bonds' top prize.
New 10p coins revealed
James Bond, cricket and King Arthur are featured on new 10p coins revealed today by the Royal Mint. Queuing, Greenwich Mean Time and the Loch Ness Monster are also included in an A to Z collection of what makes Britain great. A new collection of "quintessentially British" 10p coins have been revealed, with James Bond, fish and chips and a fry-up all featuring.
The news coincides with the withdrawal of the old £10 note, which features the head of Charles Darwin, as legal tender. It will no longer be accepted in UK shops from midnight last night.
Adding to the slew of recent updates to the cash in our pockets, which has included new £1 coins and £5 notes, the new 10p coins will feature 26 new designs.
Anne Jessopp, chief executive at the Royal Mint, said:
These designs were selected because we feel they represent a diverse mix of elements that make up the country we all love.

There is a lot to be proud of in the UK – whether it's at the highest level, our Houses of Parliament representing democracy and freedom of speech, technological advancements such as Tim Berners-Lee's world wide web, or just a good cup of tea, it's all here in the designs.

We hope the British public is inspired to take part in the great British coin hunt by checking their change for those miniature works of art that spell out just some of the many iconic themes that are quintessentially British.
Subscribe to The Briefing by email
Enable the Amazon Alexa Flash Briefing Skill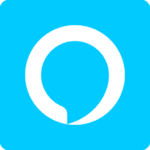 Informed Choice Radio provides a regular personal finance and investment news summary, with an updated Flash Briefing for your Alexa enabled device. Search for Informed Choice Radio in your Amazon Alexa app or visit https://www.amazon.co.uk/Informed-Choice-Radio/dp/B074DZZ1MF/ to enable this Flash Briefing.