The Briefing on Thursday 22nd February 2018
In this edition of The Briefing from Informed Choice on Thursday 22nd February 2018 – strong productivity growth, public sector borrowing falls, car insurance renewal trap, Carillion collapse costs Barclays £127m, and £1.5 trillion property market in London.
Subscribe to The Briefing by email
Enable the Amazon Alexa Flash Briefing Skill
Strong productivity growth
The British economy has reported its strongest two quarters of productivity growth since the onset of the global financial crisis. New data from the Office for National Statistics shows output per hour rising by 0.8% in the final quarter of last year, following growth of 0.9% in the previous quarter.
Wages during the last quarter of 2017 also rose by more than expected, by 2.5% year-on-year, excluding bonuses. Despite these positive figures, unemployment rose to 4.4%.
Stephen Clarke, Senior Economic Analyst at the Resolution Foundation, said:
It's early days, but the evidence points to a plateauing in employment growth and pay pressure building. Hopefully, this means Britain is finally in line for a pay rise after nearly a year of stagnant wages.

A tighter labour market also means less insecure work but we're far from out of the woods. Overall levels of insecure work are still too high.

Pay is yet to outpace inflation, but with pay growth the fastest it's been in a year it should do so later in 2018, at least in the private sector.

Public sector borrowing falls
Public borrowing for the year to date is at the lowest level since the global financial crisis. The new figures from the Office for National Statistics show public sector net borrowing, excluding state-owned banks, down to £37.7bn between April and January. It's down by £7.2bn on the comparable period a year earlier and stands at the lowest level since January 2008.
The Office for Budget Responsibility forecast last November that public sector net borrowing would rise by £4.1bn to £49.9bn in the financial year to March 2018.
January is traditionally a month in which the public sector spends less than it receives in income. This is due largely to the receipt of self-assessed Income Tax.
In January 2018, borrowing was in surplus by £10.0 billion; while this was £1.6 billion less of a surplus than in January 2017, it does represent the second-lowest January net borrowing (or second-highest surplus) on record (monthly recording of net borrowing began in April 1993).
Car insurance renewal trap
With March marking the release of the first of the year's two vehicle registration plates, it's one of the busiest months for car insurance renewals. Despite insurance premiums reaching record levels in the last year, new research highlights that drivers are wasting an estimated £1.3bn by allowing their insurance cover to automatically renew without checking for a better deal.
GoCompares Car Insurance's Auto-Renewal Study found that 15% of drivers fall for the insurance renewal trap, letting their insurance continue with the same provider for another year without checking whether they are getting a good deal.  When asked why they had auto-renewed their cover, 24% had done so out of loyalty to their insurer while 11% confessed they'd done so because they find car insurance confusing and didn't feel confident enough to switch providers.
Commenting on the research findings, Matt Oliver from GoCompare Car Insurance said:
According to the Association of British Insurers, the average car insurance premium paid rose by 9% in 2017 to a record high and, price rises are expected to continue this year.  But, the good news is that price differences for the same cover can vary widely between insurers, so savings can be made by simply shopping around.

When policies come up for annual renewal, insurers offer to continue your cover without you needing to take any action.  While this approach helps ensure you don't inadvertently allow your insurance cover to expire, auto renewing customers can pay a hefty price for the convenience.  Insurers typically use their most competitive offers to attract new customers and rely on existing customers' apathy to charge higher renewal prices.
Carillion collapse costs Barclays £127m
The recent collapse of construction giant Carillion has resulted in a £127m one-off cost for Barclays, according to the publication of their latest accounts. It was one of several large one-off costs reported by the bank. Barclays also lost £2.5bn due to the sale of Barclays Africa Group and £900m due to changes in US tax legislation.
As a result of these one-off costs, Barclays reported a loss of £1.9bn last year, with underlying profits rising to £3.5bn, 10% higher than the previous year, once one-off costs were stripped out.
Barclays chief executive Jes Staley said he was "pleased" with the start to this year for Barclays, with encouraging performance from the banks' markets unit.
£1.5 trillion property market in London
Property in London is now worth more than a combined £1.5 trillion, up 1.54% in the last year. New figures from property website Zoopla shows the London market property is now more than twice as valuable as the value of property in the next nine largest UK cities and towns combined.
In second place, Bristol has property worth £115bn , with Glasgow in third place at £90.75bn.
Within London, property in the SW1 postcode area, including Belgravia, Pimlico and Westminster, holds a total value of £54.57bn; almost equivalent to the total value of property in Sheffield at £55.67bn.
Lawrence Hall from Zoopla said:
It comes as no surprise that London is significantly more valuable as a residential property market than any other British city.

However, the data does show that, in comparison to cities further north and across the Scottish border, the rate of growth in London has slowed. The capital may be worth almost 10 times more than Sheffield, but Britain's Steel City wins in the growth rate stakes.
Subscribe to The Briefing by email
Enable the Amazon Alexa Flash Briefing Skill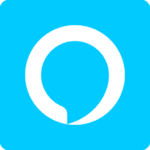 Informed Choice Radio provides a regular personal finance and investment news summary, with an updated Flash Briefing for your Alexa enabled device. Search for Informed Choice Radio in your Amazon Alexa app or visit https://www.amazon.co.uk/Informed-Choice-Radio/dp/B074DZZ1MF/ to enable this Flash Briefing.