The Briefing on Thursday 15th February 2018
In this edition of The Briefing from Informed Choice on Thursday 15th February 2018 – European Union growth strengthens, vultures circled British Steel pensioners, Tesco delays customer card payments, investment advice gender bias, and income inequality life expectancy gap.
Subscribe to The Briefing by email
Enable the Amazon Alexa Flash Briefing Skill
European Union growth strengthens
Economic growth in the European Union rose at its fastest pace in a decade last year. New figures from Eurostat, the EU statistics office, confirmed growth of 2.5% last year, the fastest pace of growth since 2007.
During the final quarter of 2017, economies of the 28-country EU and 19-nation eurozone both expanded by 0.6% compared with the previous quarter. The EU's largest economy, Germany, also expanded by 0.6% in the final quarter of last year.
Elsewhere in the EU, France expanded by 0.6% and Spain by 0.7%.
Sarah Hewin, Chief Economist for Europe at Standard Chartered, said:
Activity is being supported by strong global growth, which is helping European exporters.

In terms of domestic factors, rising wages, low inflation and record-level employment are driving consumer spending; meanwhile, investment is rising, helped by strong corporate profitability and buoyant confidence.

Vultures circled British Steel pensioners
The Work and Pensions Select Committee has reported that members of the British Steel Pension Scheme were targeted by "vulture" financial advisers.
Tata announced a restructuring of the £14bn pension fund last year, as part of a deal to keep its UK division afloat. The Work and Pensions Select Committee concluded that the government, Tata and regulators failed to protect 124,000 pension scheme members from a "major mis-selling scandal".
The report also calls for a ban on contingent charging, where investors only pay for advice when a product is recommended, saying it is "a key driver of poor advice".
Committee chairman Frank Field said:
Once again we find the pensions regulator fiddling while Rome burns, when it should have seen this rip-off coming.

All the responsible authorities must act, now, to stop more people being cheated.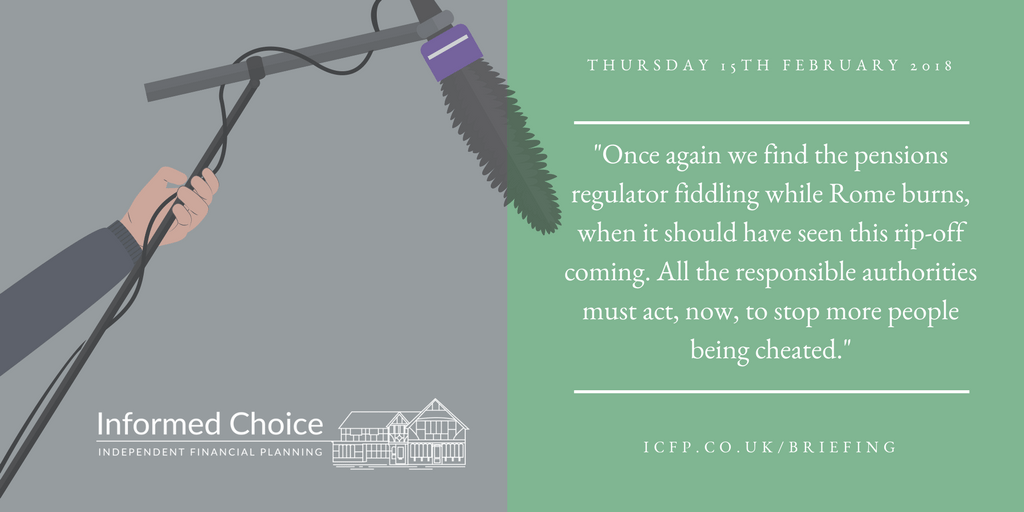 Tesco delays customer card payments
Customers of Tesco are being urged to check their bank statements after it was revealed the supermarket chain has been taking months to process some payments from customers.
Tesco reportedly took up to three months to process payments made in 300 of its Express stores. Debit and credit card payments made in the stores since November have been delayed.
A spokesperson for Tesco said:
As soon as we identified this issue, we contacted as many affected customers as possible and have now processed all incomplete transactions.

The issue has now been resolved and we are sorry for any inconvenience this may have caused.
Investment advice gender bias
New research suggests female investment aspirations are positive but there is still a distinct failure in converting this into tangible financial action.
The report from the Enterprise Investment Scheme Association (EISA) shows two million investment-minded women hold back on investing due to systematic sexism. This results in £62.9bn in potential economic activity lost each year.
The report also found that 19% of women believe that the investment decision advice they receive is of a lower quality compared to men.
Mark Brownridge, Director of EISA, said:
EISA will continue to work with HMT, BEIS, NGOs and investment community members to ensure maximum awareness amongst our industry partners. It is of critical importance to work together from grass-roots level through to policy-backed motions… to close the ill-fated gender gap for good.
Income inequality life expectancy gap
A new report from the Longevity Science Panel has found a growing life expectancy gap between the richest and poorest neighbourhoods in England. The life expectancy gap has been growing since 2001.
On average a boy born in one of the richest areas will live 8.4 years longer than one born in one of the poorest areas. This has increased from 7.2 years on average in 2001.
The LSP report admits that the findings were concerning and needed further investigation to understand all of the causes, but income inequality was the biggest factor.
Dame Karen Dunnell, chair of the LSP, said:
Dying earlier if you are poor is the most unfair outcome of all, so we should all be concerned about the growing divergence in rich-poor life expectancy.

To reduce the risk of further widening, we need better understanding of the precise causes, followed by co-ordinated policy initiatives across health, work, welfare, pension and housing to improve outcomes for all.
Subscribe to The Briefing by email
Enable the Amazon Alexa Flash Briefing Skill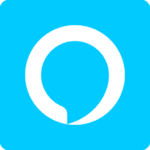 Informed Choice Radio provides a regular personal finance and investment news summary, with an updated Flash Briefing for your Alexa enabled device. Search for Informed Choice Radio in your Amazon Alexa app or visit https://www.amazon.co.uk/Informed-Choice-Radio/dp/B074DZZ1MF/ to enable this Flash Briefing.